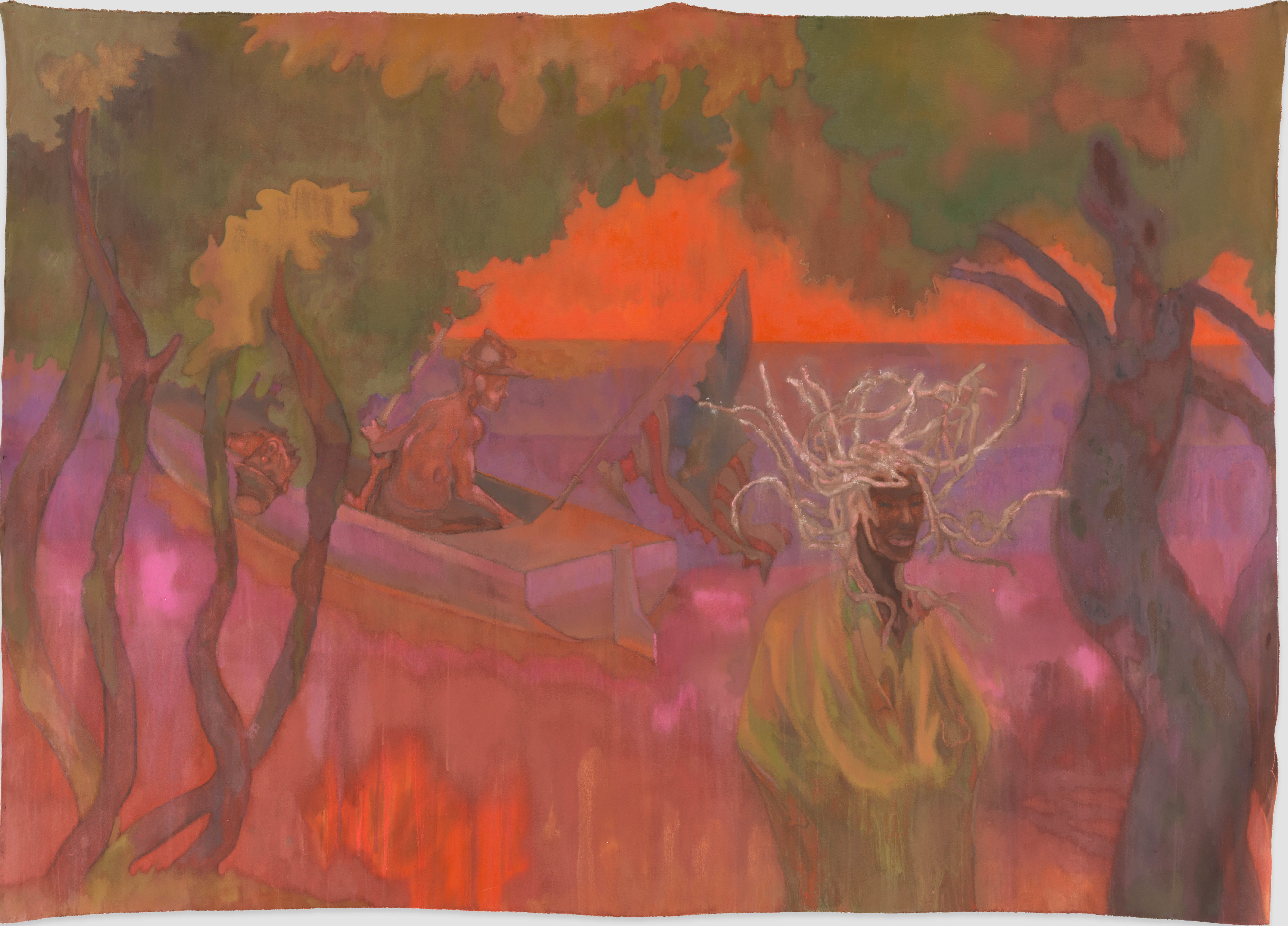 Sedrick Chisom
b. 1989, Philadelphia, Pennsylvania
Overview
Born 1989 in Philadelphia, Pennsylvania. Lives and works in Brooklyn, New York.
Sedrick Chisom (b. 1989, Philadelphia, PA) received a full scholarship to study at Cooper Union. While at Cooper Union, Chisom received the Jacques and Natasha Gelman Foundation Award for Exceptional Ability. After completing his BFA, he received his MFA from the Mason Gross School of the Arts at Rutgers University. Recent solo exhibitions include Twenty Thousand Years of Fire and Snow, Pilar Corrias, London (2021); Westward Shrinking Hours, Condo London in collaboration with Pilar Corrias (2020); When the Night Air Stirs, Matthew Brown Los Angeles (2019); The Final Excursion Into the Savage South, Rutgers University (2019); and The Ghost of White Presidents Yet To Come, ADA Gallery (2019). His work has been displayed in numerous group exhibitions including Possédées, MO.CO. Montpellier (2020); Cult of the Crimson Queen, Ceysson & Bénétière, New York (2020); Great Force, curated by Amber Esseiva at the Institute of Contemporary Art, Richmond (2020); Beside Myself at JTT Gallery, New York (2018); GDPR at Signal Gallery, Brooklyn (2018); and Leap Century at Abrons Art Center, New York (2018).

Chisom was awarded the 2018-2019 VCU Fountainhead Fellowship in Painting and Drawing and was a 2019 resident at Skowhegan School of Painting and Sculpture.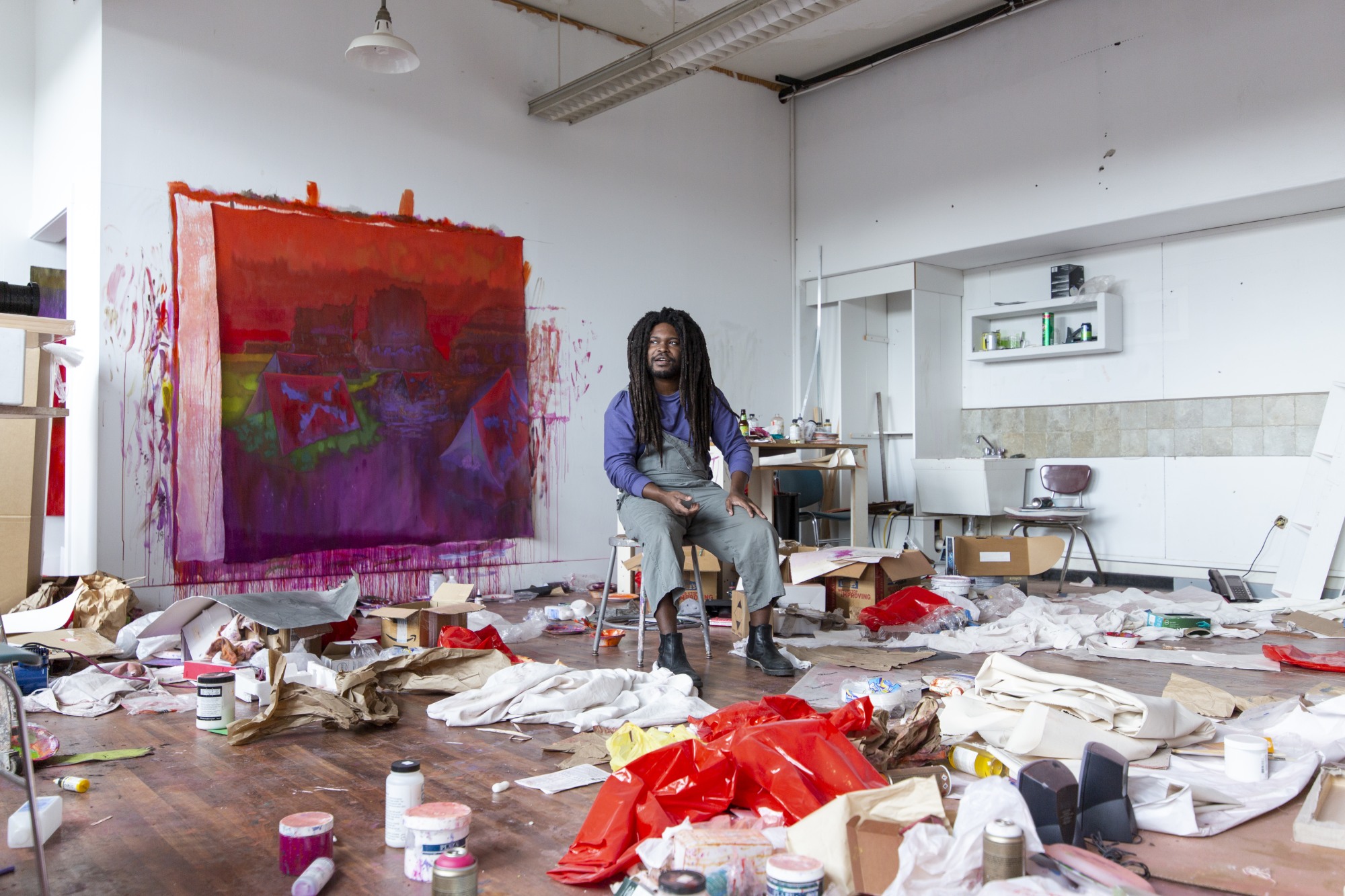 Sedrick Chisom in conversation with Vincent Honoré
Pilar Corrias is pleased to present a virtual talk with artist Sedrick Chisom and curator Vincent Honoré to highlight his new work presented in the gallery's Frieze London OVR.
Selected Artworks