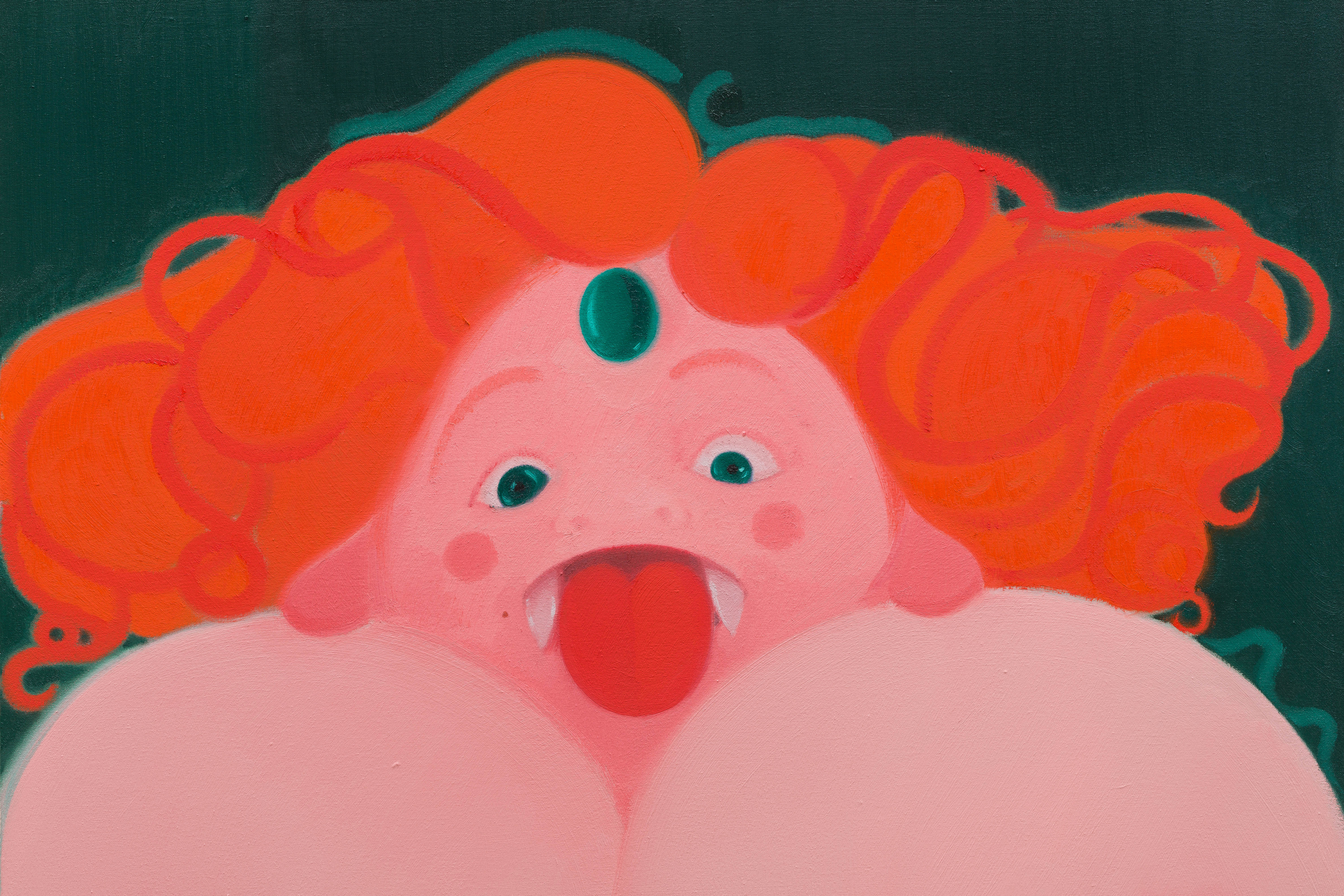 Viewing Room
8 - 29.10.2020
Sofia Mitsola
Evil Eye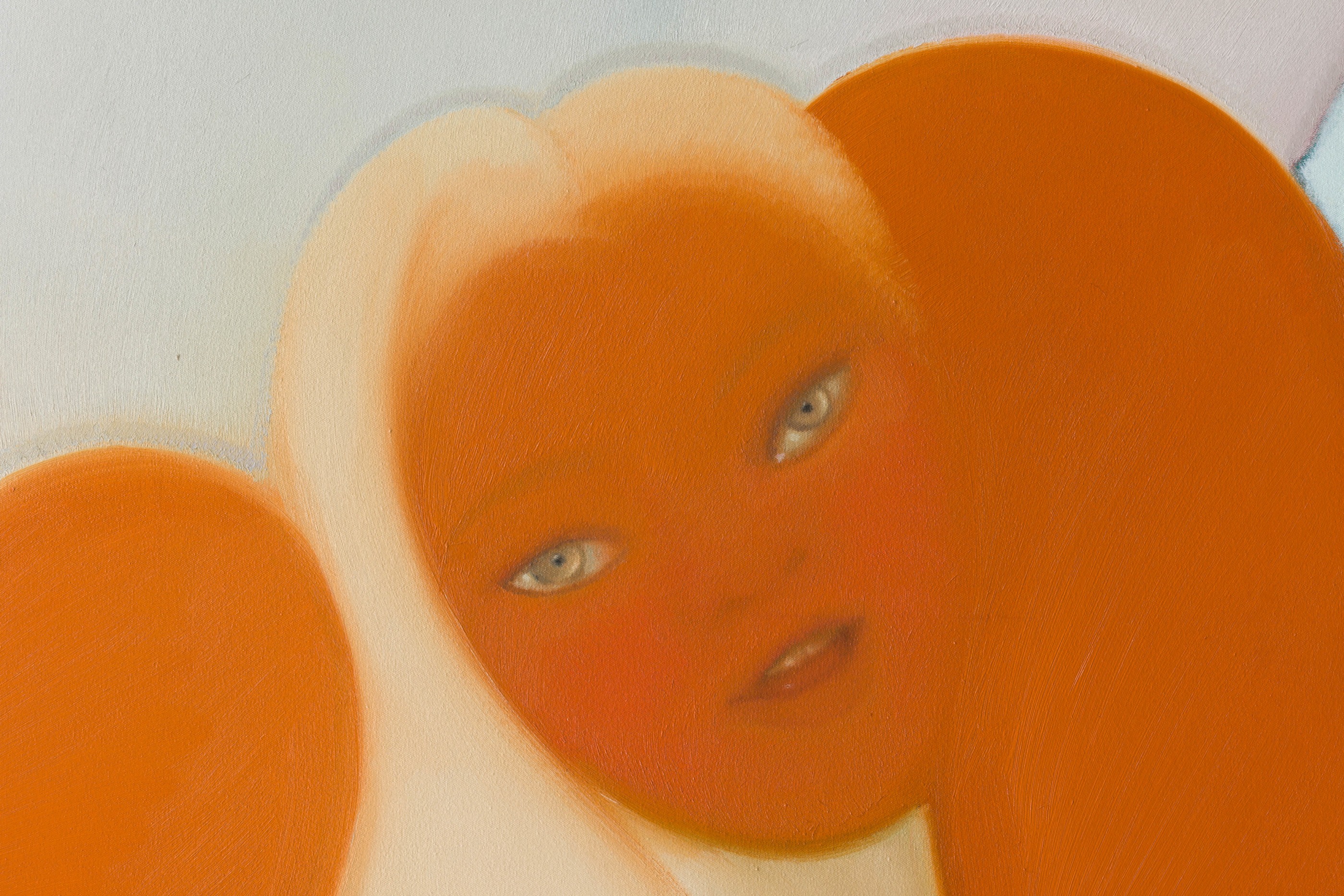 Pilar Corrias is pleased to present Sofia Mitsola: Evil Eye, an online viewing room of new work by the artist. Featuring six new paintings that explore ideas around what it means to take control of one's body. Mitsola's protagonists expose their bare bodies to the viewer whilst performing acts of self-pleasuring. Symbols of power and protection found in ancient Greek art like the phallus, lions, sphinxes, and Medusas surround the nudes while they stare back at the viewer entering into a game of looking and looking back, a game that the figures are in control of.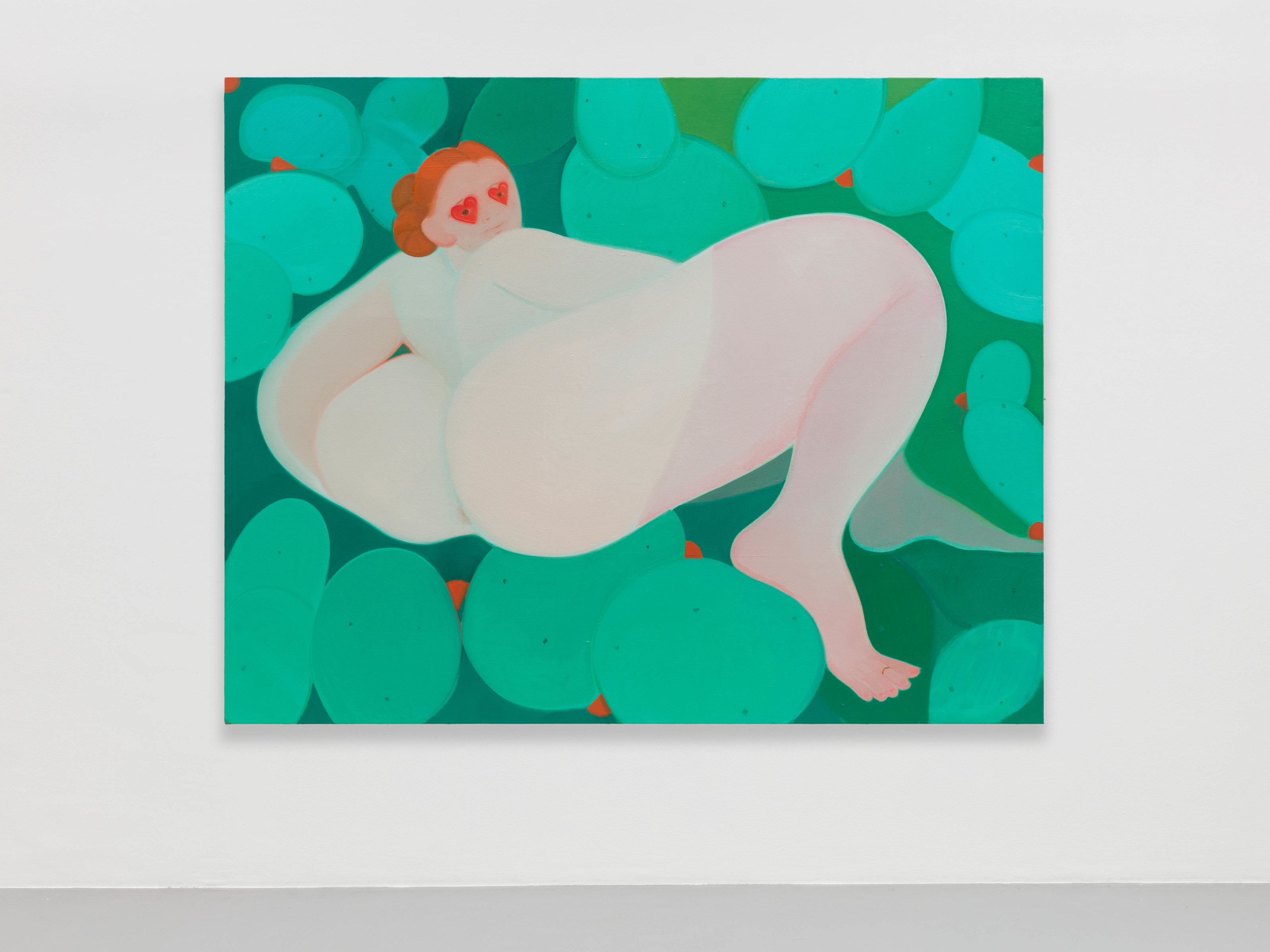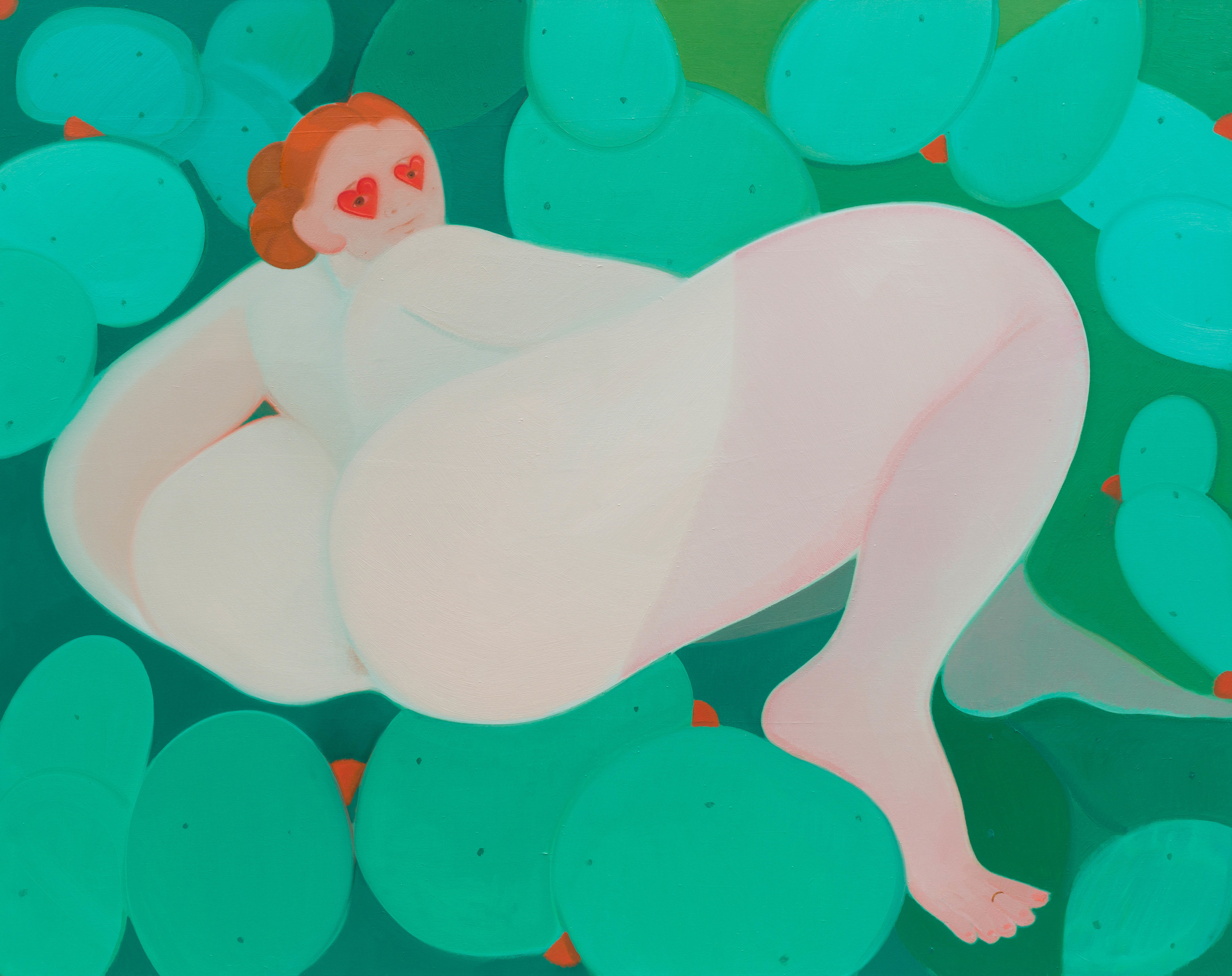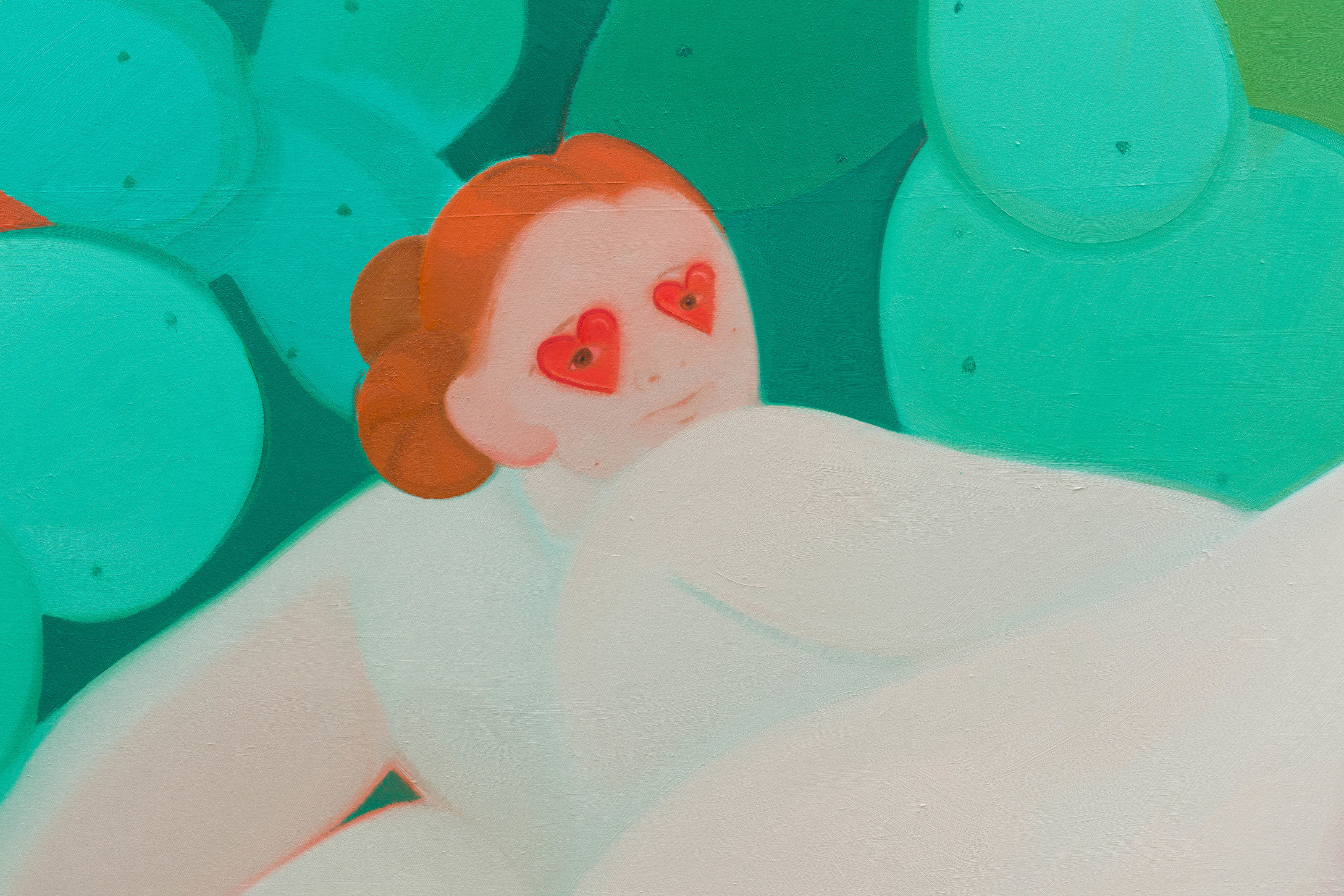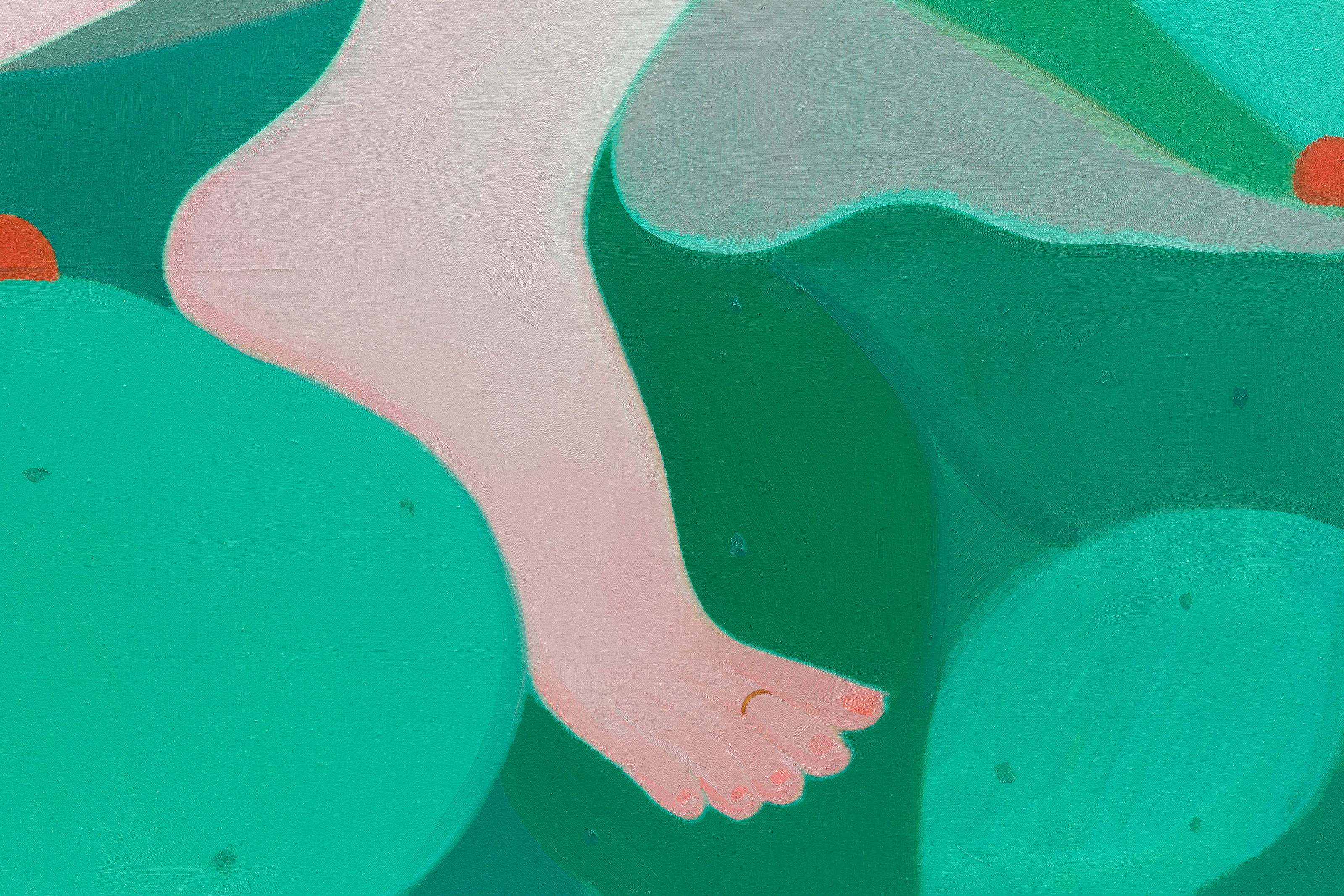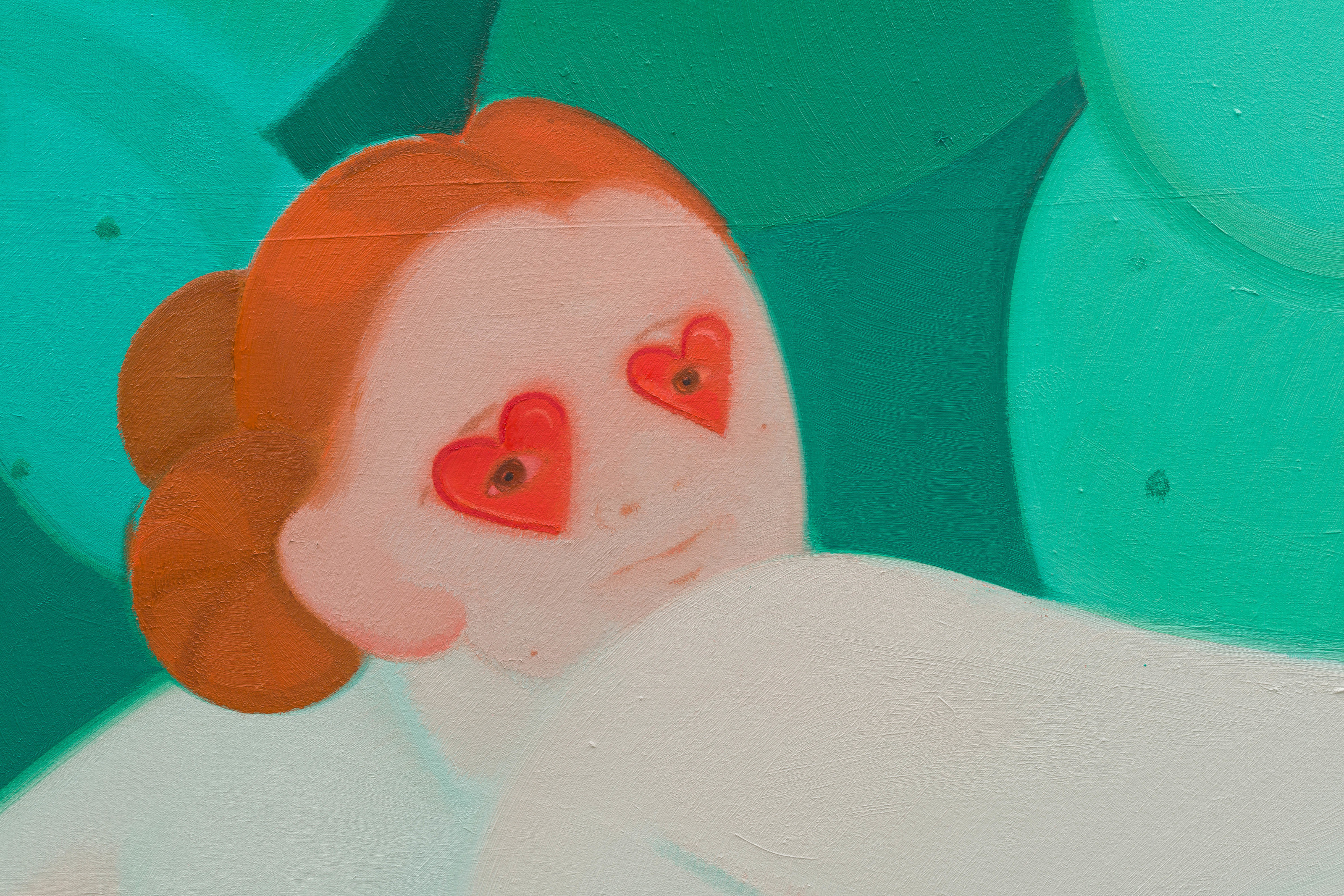 "In the studio I work with watercolors, charcoal, and pencils on paper to develop these ideas. I try to find where these connect, what I feel is interesting for me to keep with and what to leave behind."
- Sofia Mitsola, 2020
For Mitsola everything starts from drawing. This can be sketching, mark-making, writing down thoughts, and words. Once something is set on paper it cannot be forgotten in her mind. Using charcoal drawings as a way to loosen her hand and lines, she gets to understand the forms of her figures and the synthesis. Through this process she is memorising the gesture and rhythm which is then applied to the canvas. Her paintings are about confrontation, power and control, and through the physical act of painting she is performing for her figures in the same way as they will perform for her. She gives them confidence and power to subvert the dynamics of gazing between the nude and the viewer.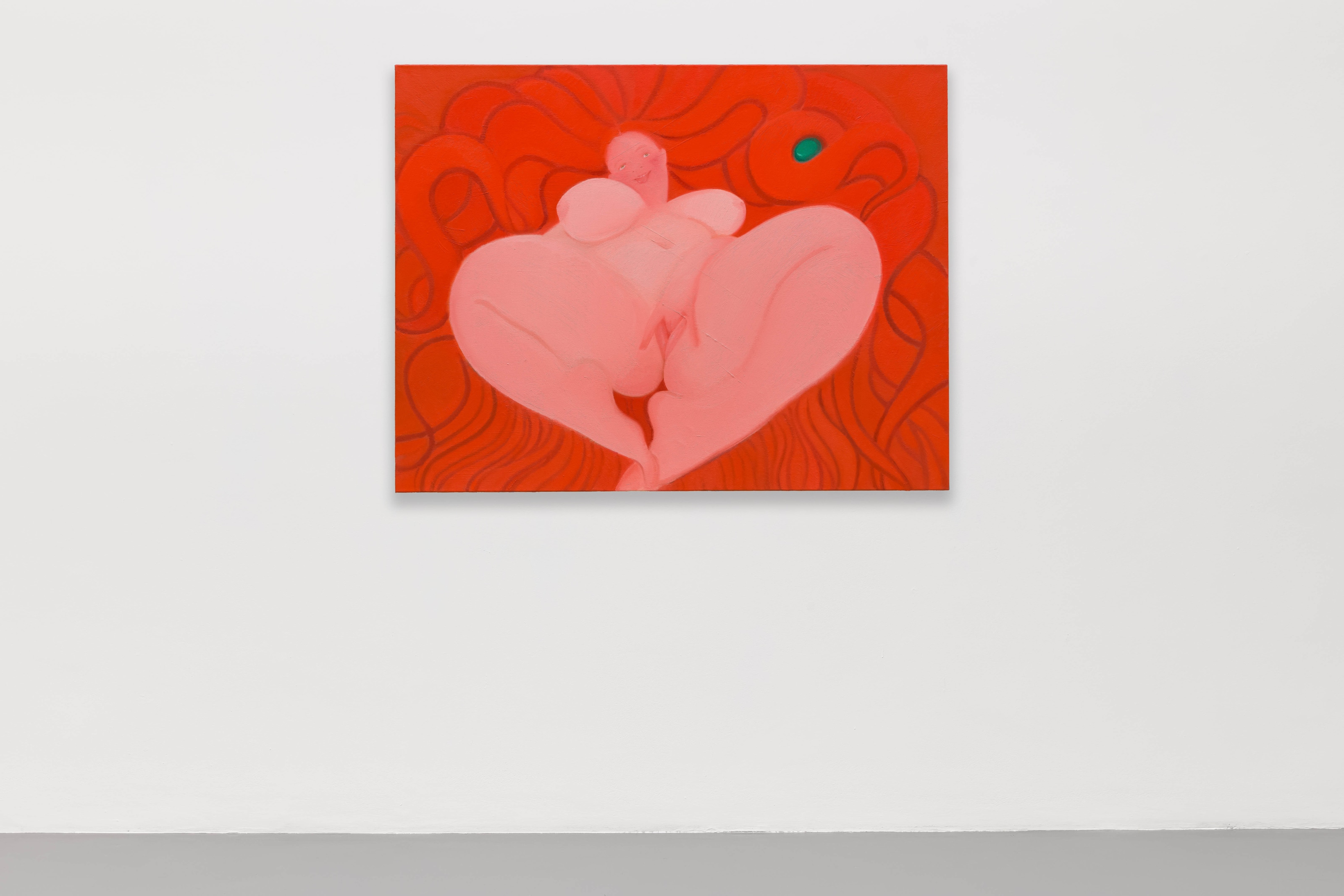 With references from mythology, Japanese animation, and pornography she shows her figures longing, fantasying, touching themselves, climaxing and glowing. The motifs of sphinxes and medusas, which in her earlier paintings, were the central subject matter have now become a background supportive system that protect her figures, taking the form of intertwined hair, snakes, and feline tails. For Mitsola her figures are reclining nudes with multiple perspectives. In this new body of work she is exploring the experiences of the body, what means to be looked at and what it means to explore the female form from within.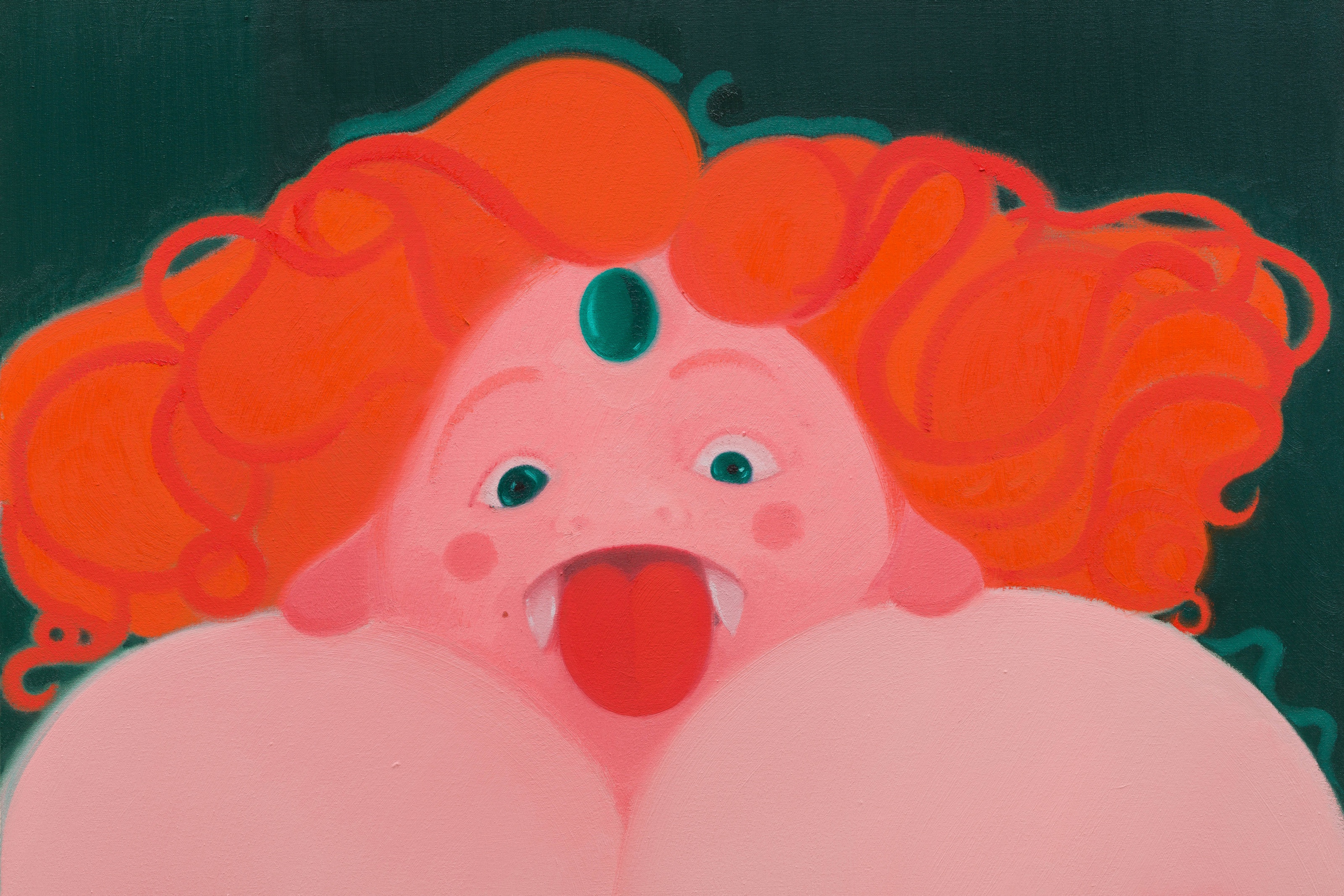 "For me a pair of eyes has magical powers. Even when painted, eyes can see because they simply are seen. And so I feel that my paintings are only activated when the viewer stands before them and looks back. Their confrontational gazes are meant to surprise the spectator who for a moment might think there is some life in them. And then the viewer realises that they are caught looking. I want my figures to look seductive, sexual, sometimes a little humorously repulsive too. Beautiful and distorted."
- Sofia Mitsola, 2020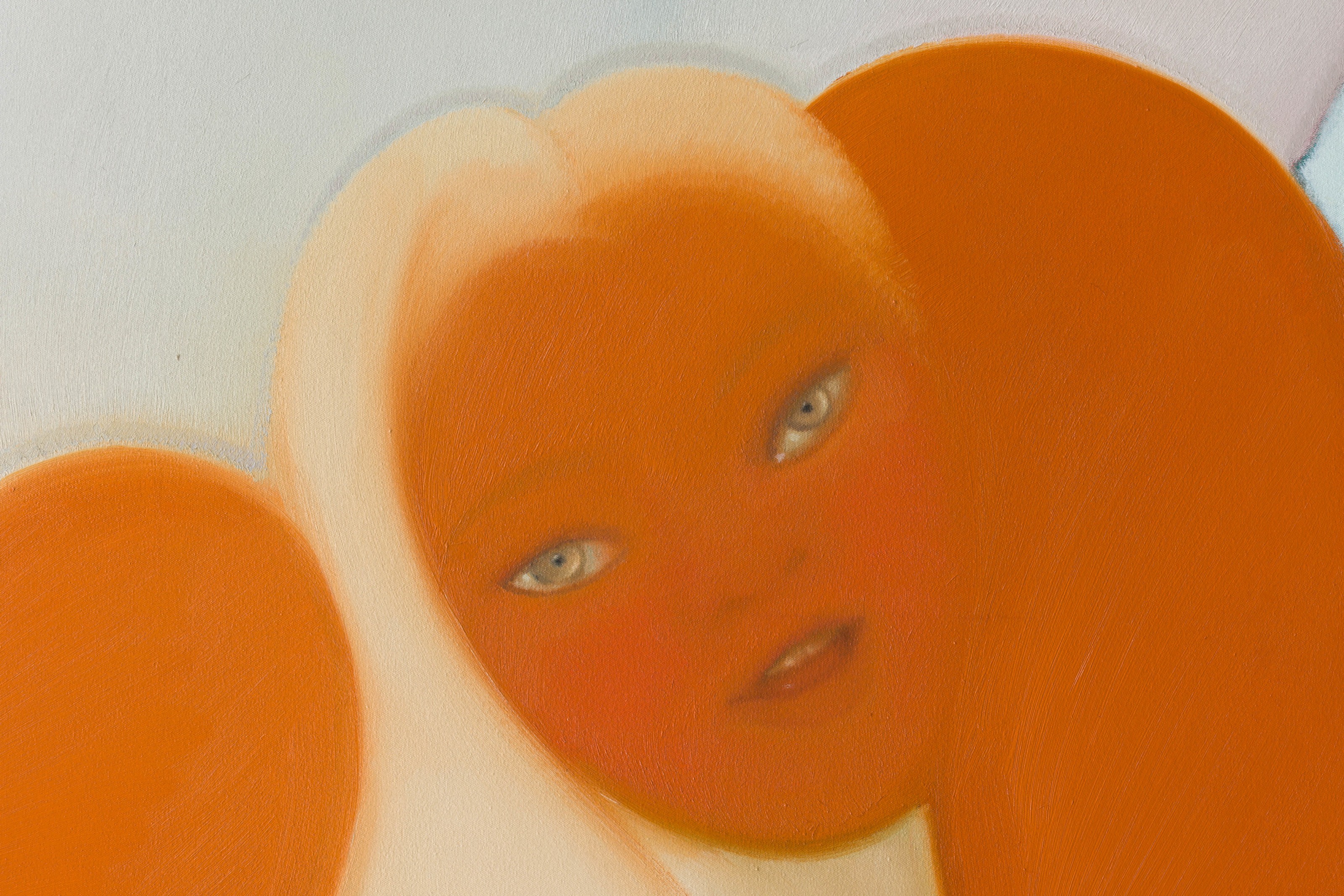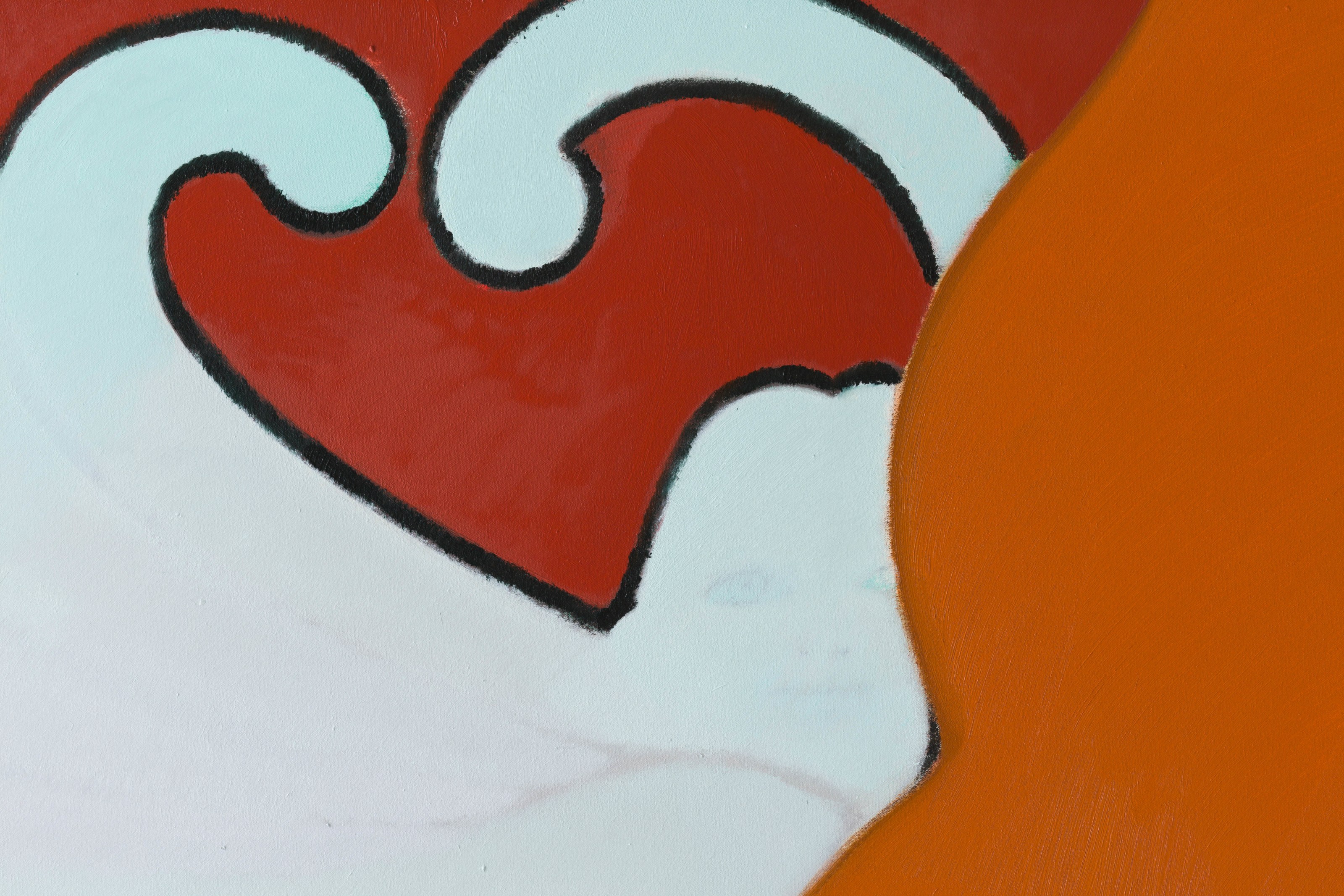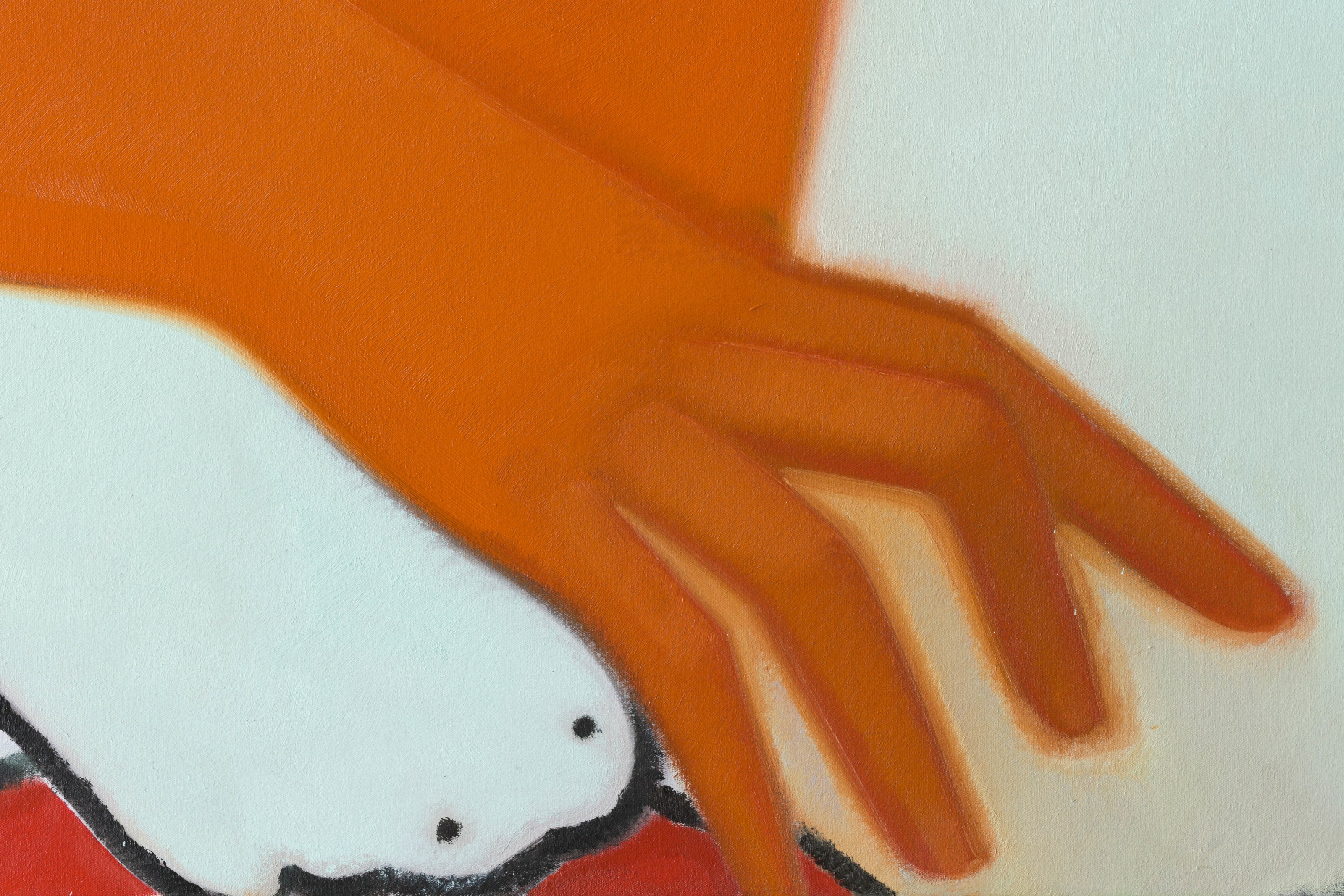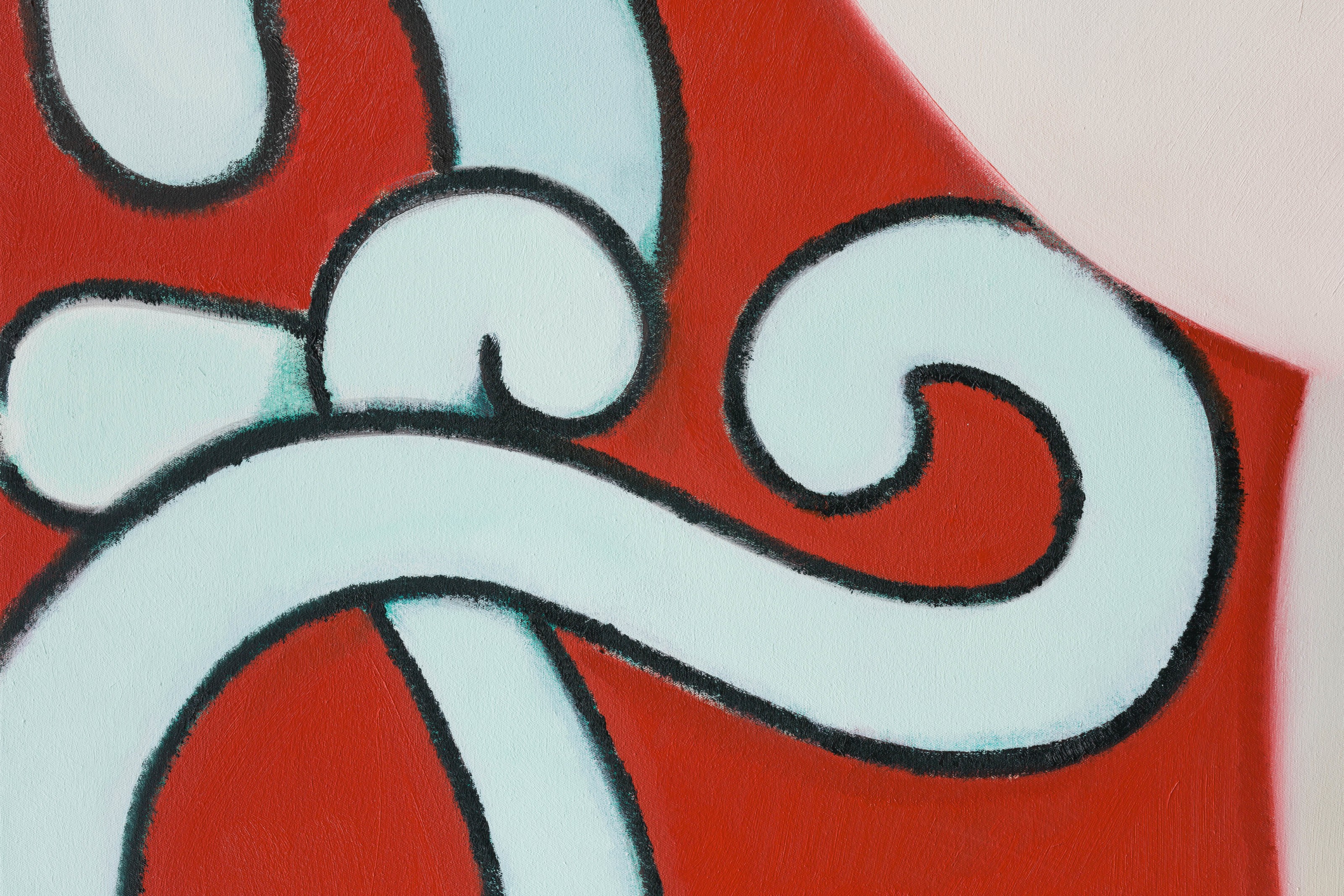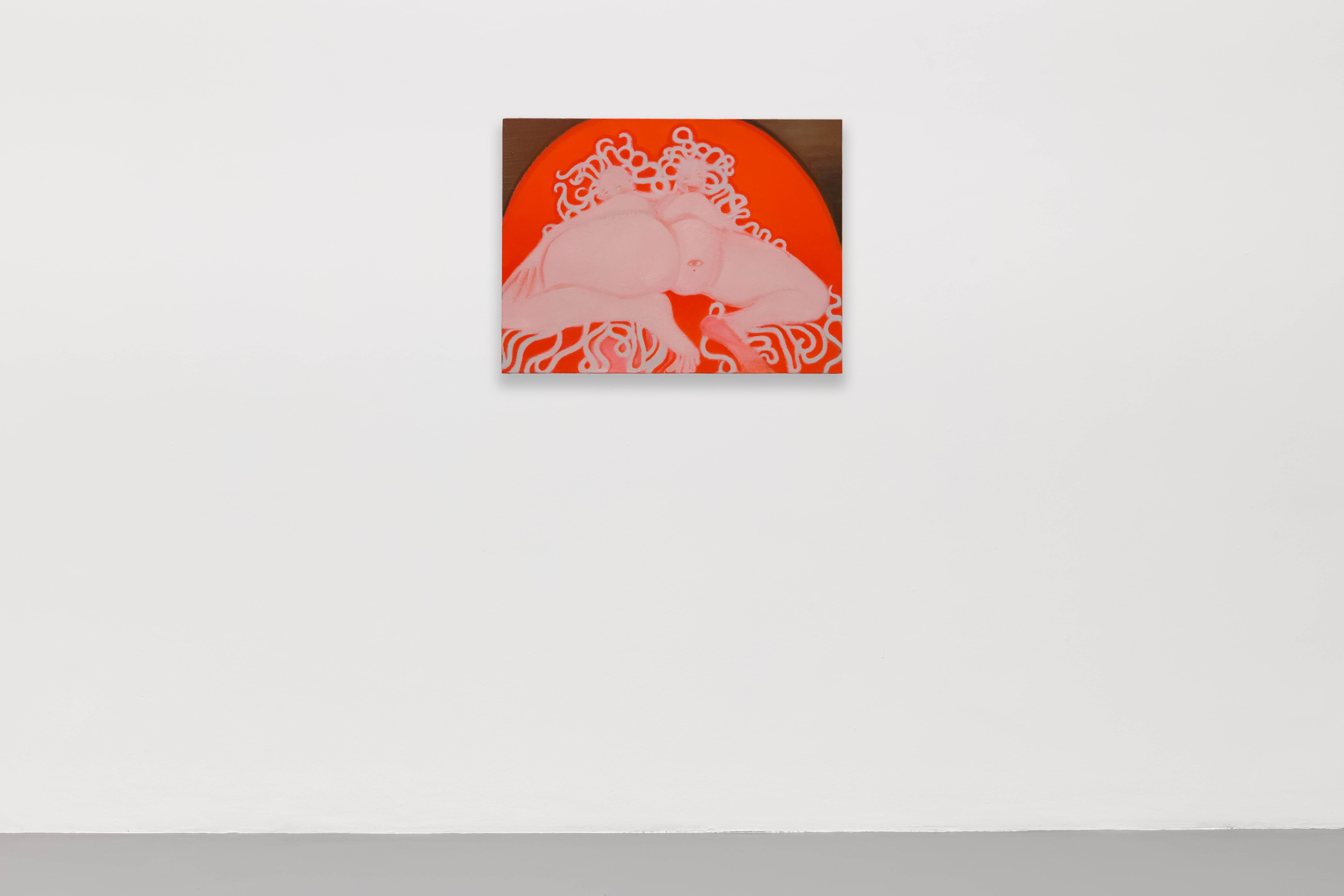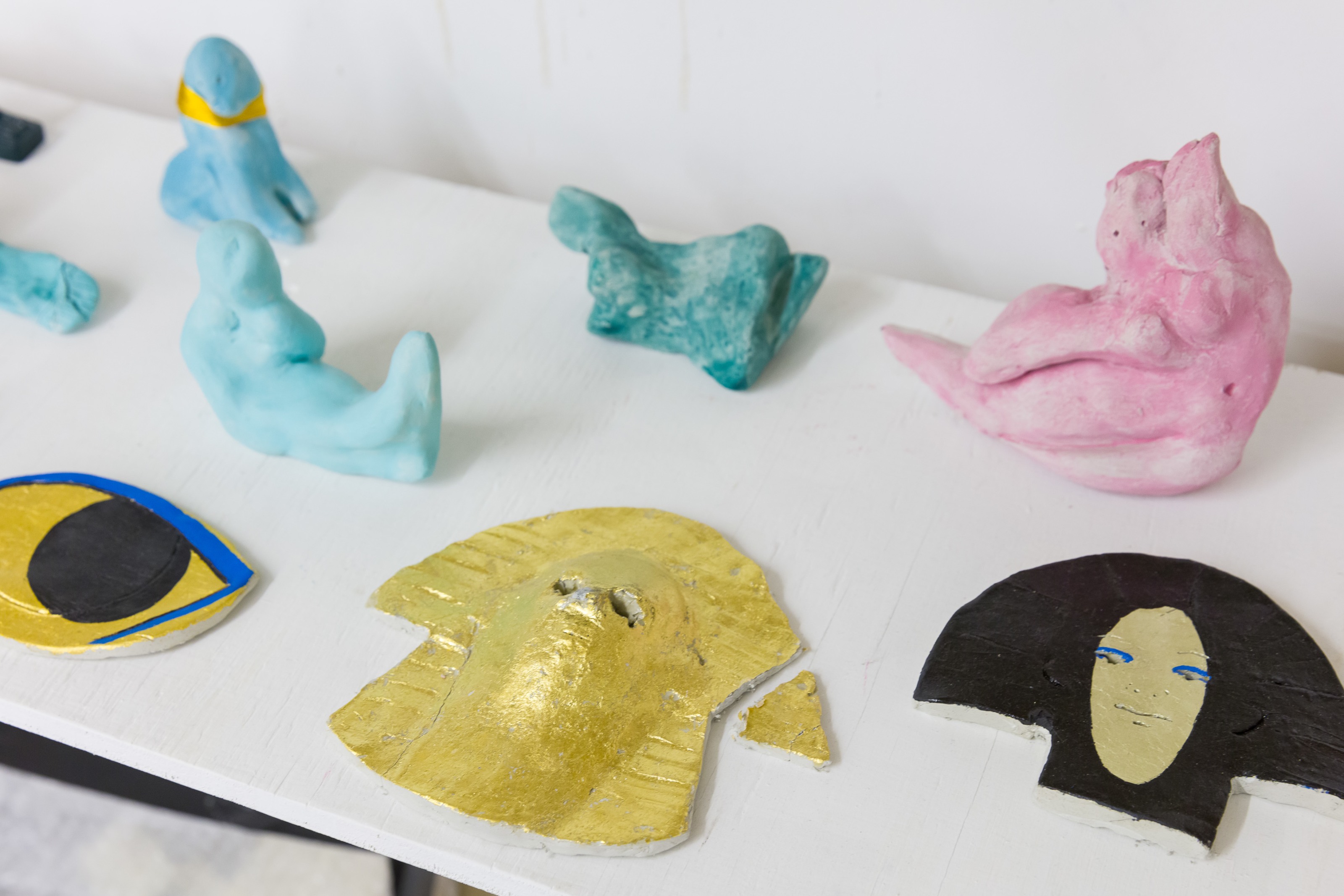 "Shapes, forms, references, symbols, intertwine and form a blend of all the things I am interested in and somehow work together, composing a narrative in my mind. This is the connection point that I am looking for and allows me to start developing a body of work."
- Sofia Mitsola, 2020


Sofia Mitsola is working primarily with paintings in which she investigates the female form. Her invented characters are informed by ancient Greek and Egyptian sculptures, usually depictions of goddesses or mythical creatures. These are set in simple geometric backgrounds with intensely bright and almost flat colours and are depicted naked and larger than human scale. Through them, she is playing with ideas about voyeurism, confrontation, and power.
Sofia Mitsola (b. 1992) currently lives and works in London. She graduated from Slade School of Fine Art, UCL in 2018. Current and recent solo exhibitions include: Darladiladada, Pilar Corrias, London (2020); Banistiri, Pilar Corrias, London (2019); Jerwood Solo Presentations 2019, Jerwood Space, London (2019). Her recent group exhibition include dreamtigers, 125 Charing Cross, London (2019). Mitsola was awarded the Tiffany & Co x outset Studiomakers Prize (2018) and the British Institution Student Award by the Royal Academy of Arts, London (2018).