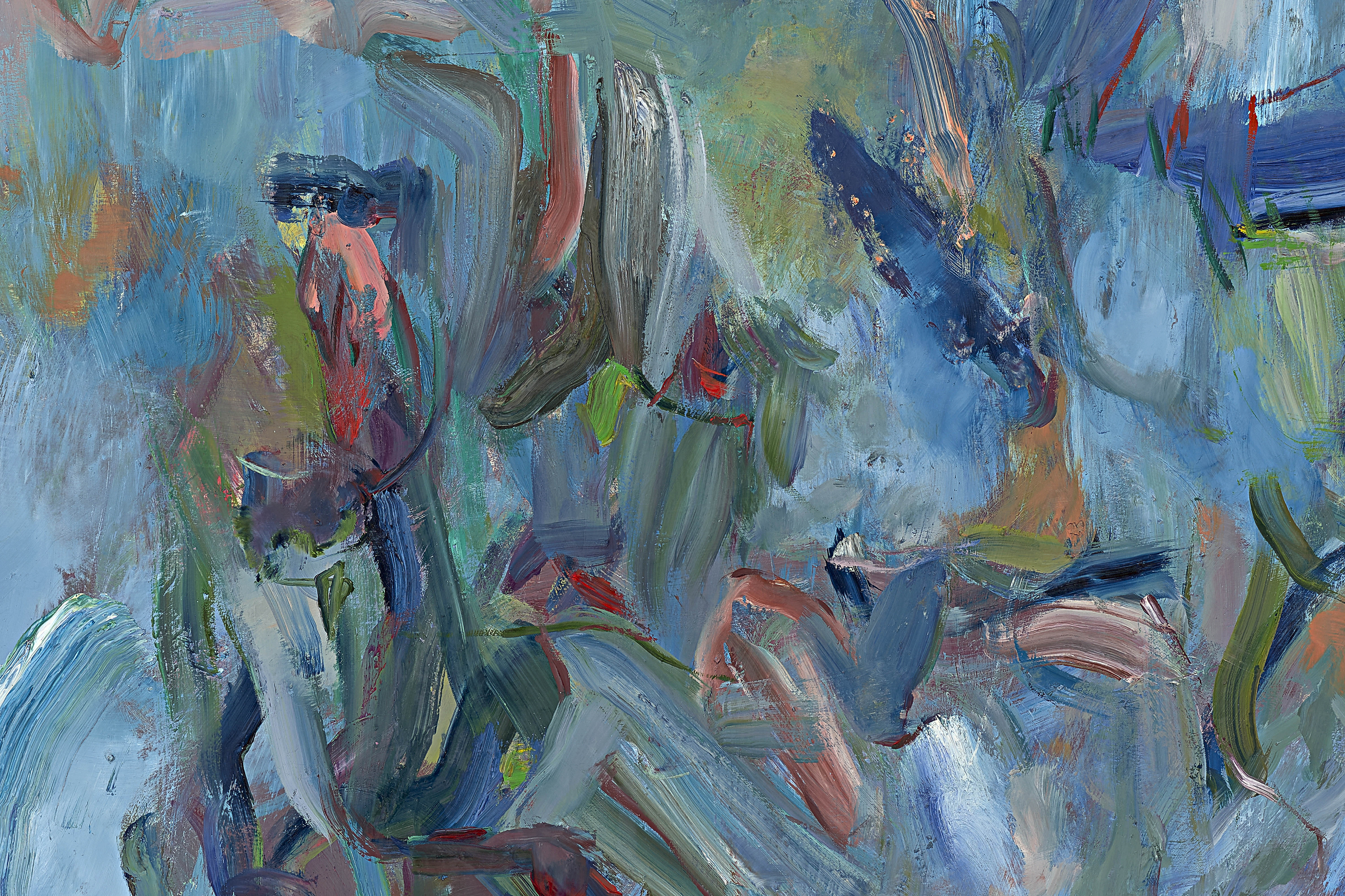 Viewing Room
28.01 - 15.05.2021
Sabine Moritz
Mercy
In her current solo exhibition at Pilar Corrias Gallery, 'Mercy', Sabine Moritz presents a selection of paintings, works on paper and, for the first time, photographs, encapsulating the full-range of the artist's practice. Collectively, the works in the show reflect upon and respond to the unprecedented political, economic and environmental shifts of the last 12 months, which, compounded by an incessant, global news cycle, threaten to overwhelm the individual. An urge for respite has been awakened en masse: the desire for a miracle, grace – Mercy.
In 2020, Moritz made significant developments in her approach to abstraction. For each of the twelve large paintings in the exhibition, Moritz elected to use square canvases, a format which she has employed exclusively for her abstract works since the beginning of her career. This shape – the evenness of which lends Moritz's paintings a fundamental order and symmetry – is deliberately chosen by the artist as it is free from cultural visual norms, which assign the landscape format to scenery and the vertical format to portraiture. Crucially, however, while the square, with its ordered regularity, is essentially a human construct, the paintings are often titled after natural phenomena: as in Clouds I and II; Flow I and IV.



Series and image sequences are a fundamental aspect of Moritz's oeuvre. The view from her studio window, for example, is a leitmotif that has constantly supported the artist's search for subject matter over the years, beginning with her early drawings Bismarckstraße (2000-2002) and seen here in photographs taken last year. The inclusion of dates in each title brings the past into the present, as a memory and as a benchmark for our current place in time.
The dynamics of memory – how it is constituted, and the way in which it is subject to a continual process of deformation and reformation – is an enduring concern for the artist. Described by Hans Ulrich Obrist in 2013 as "memories made visual – the fleeting impulses of the past rendered concrete in art", Moritz's paintings, works on paper and photographs, by turns abstract and figurative, activate an awareness of time. They are records of specific, highly personal experiences that open out onto the general horizon of a collective history, from the artist's childhood in the East German town of Jena, to the abstract notions of transience, decay and seriality. Mortiz's work may be interpreted, above all, as a protest against forgetting, while also stating in no uncertain terms the inherent fragility, mutability and immateriality of memory.




"Painting in an abstract or figurative way respectively is always a different form of work. If progress can't be made in an abstract manner or I realise that I require distance to a work for me to wait and understand what I have actually done, it is always relaxing to work on something figurative, representational for which one has to subordinate one's mind." (Sabine Moritz, 11.01.2021)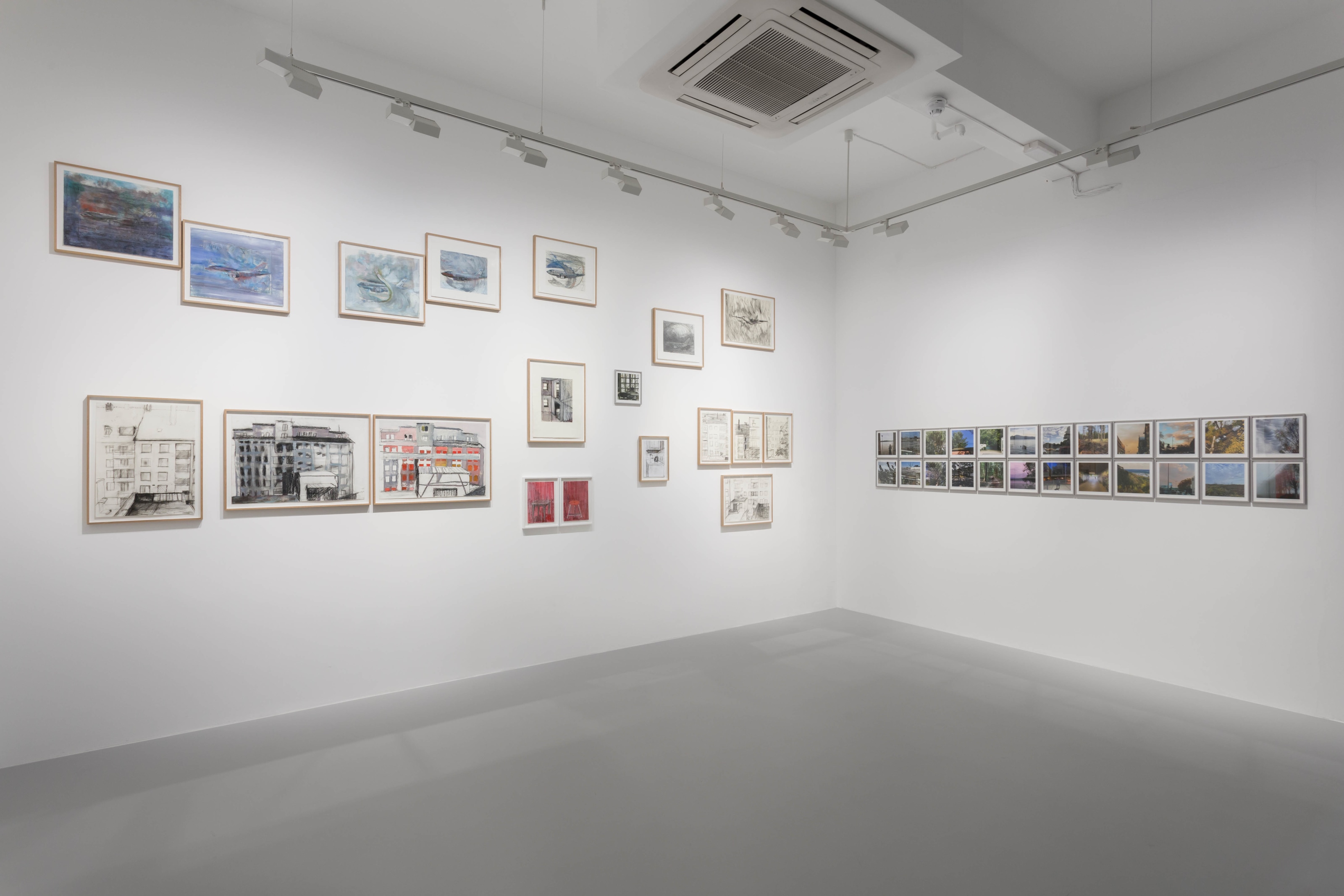 Sabine Moritz's (b. 1969, Quedlinburg) work is a manifestation of memory and release. She returns repeatedly to specific scenes from her childhood that have become indelibly imprinted on her psyche. Some works are created entirely from memory, while for others she interrogates the strength of her visual recollections by studying reportage photographs, newspapers, family album snapshots, and other found images. Her paintings portray the personal and collective history of, and the passing of, a period in time. Moritz lives and works in Cologne.