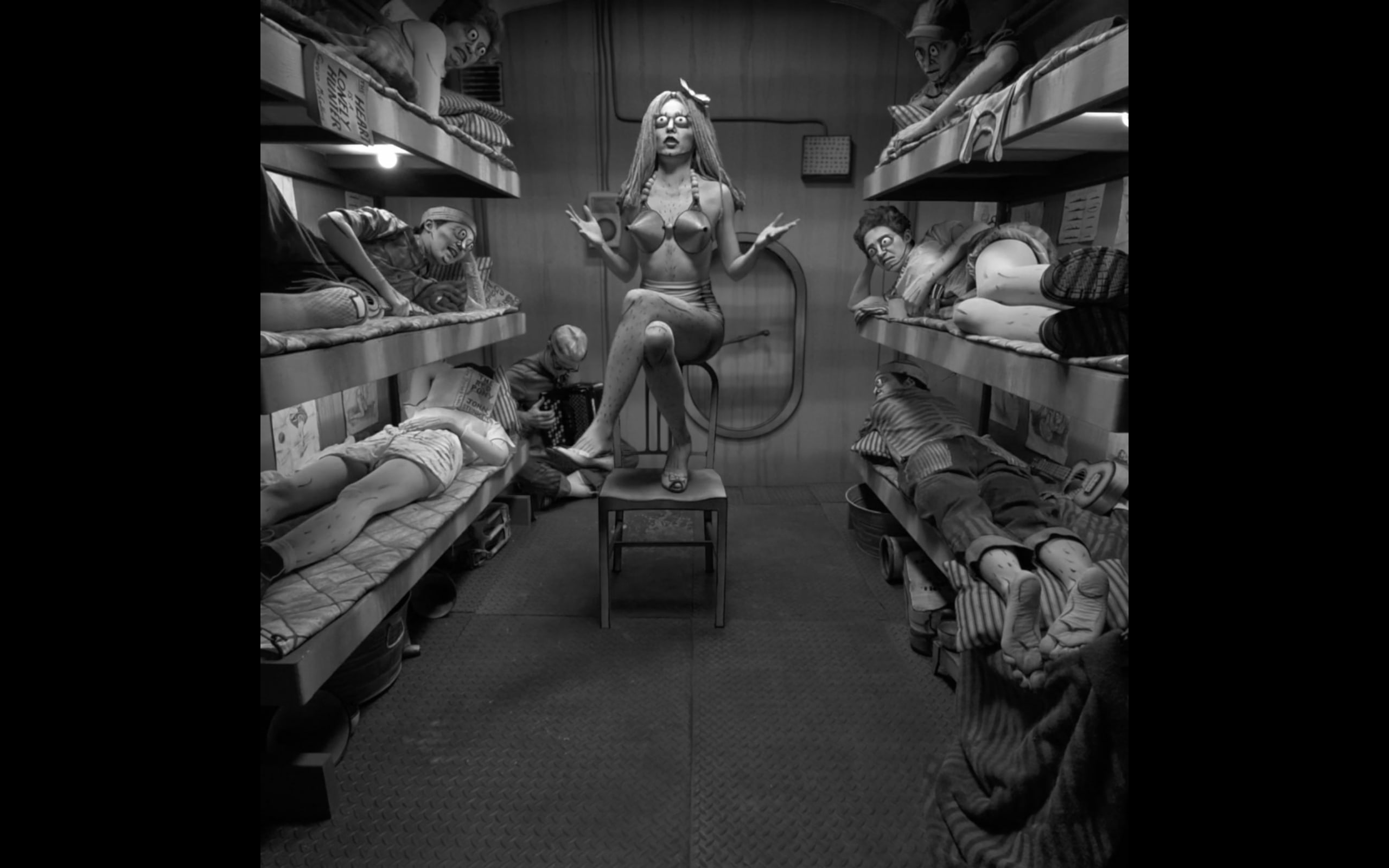 Viewing Room
19.04 - 16.05.2021
Mary Reid Kelley and Patrick Kelley
Daata Fair 2021
Pilar Corrias is pleased to present Mary Reid Kelley and Patrick Kelley's In The Body of The Sturgeon (2017) at the third edition of Daata Fair.
Mary Reid Kelley and Patrick Kelley collaborate to create video works that combine painting, performance and poetry to tell surreal stories inspired by history and mythology. Played by the artists acting multiple roles, their characters speak in poetic verse filled with wordplay and puns to tell stories that imagine unrecorded histories.
In several vignettes, In The Body of The Sturgeon envisions a peculiar time and space: an American submarine at the very end of the Second World War. Sailors on the (fictional) USS Sturgeon grapple with claustrophobic boredom, distil bootleg alcohol and entertain each other with ad-hoc burlesque performances. Historical significance intrudes on this confined world in the form of President Harry Truman's announcement of the bombing of Hiroshima. Mary Reid Kelley's script for In The Body of The Sturgeon is a sustained act of mosaic wordplay, an ancient form of verse collage called a cento. Every word of In The Body of The Sturgeon is appropriated directly from Henry Wadsworth Longfellow's 1855 epic poem The Song of Hiawatha. This often-ridiculed fantasy pastiche about Native Americans in a pre-industrialised idyll serves as the sole textual source for a narrative about the industrialised, machine-centric environment of the submarine.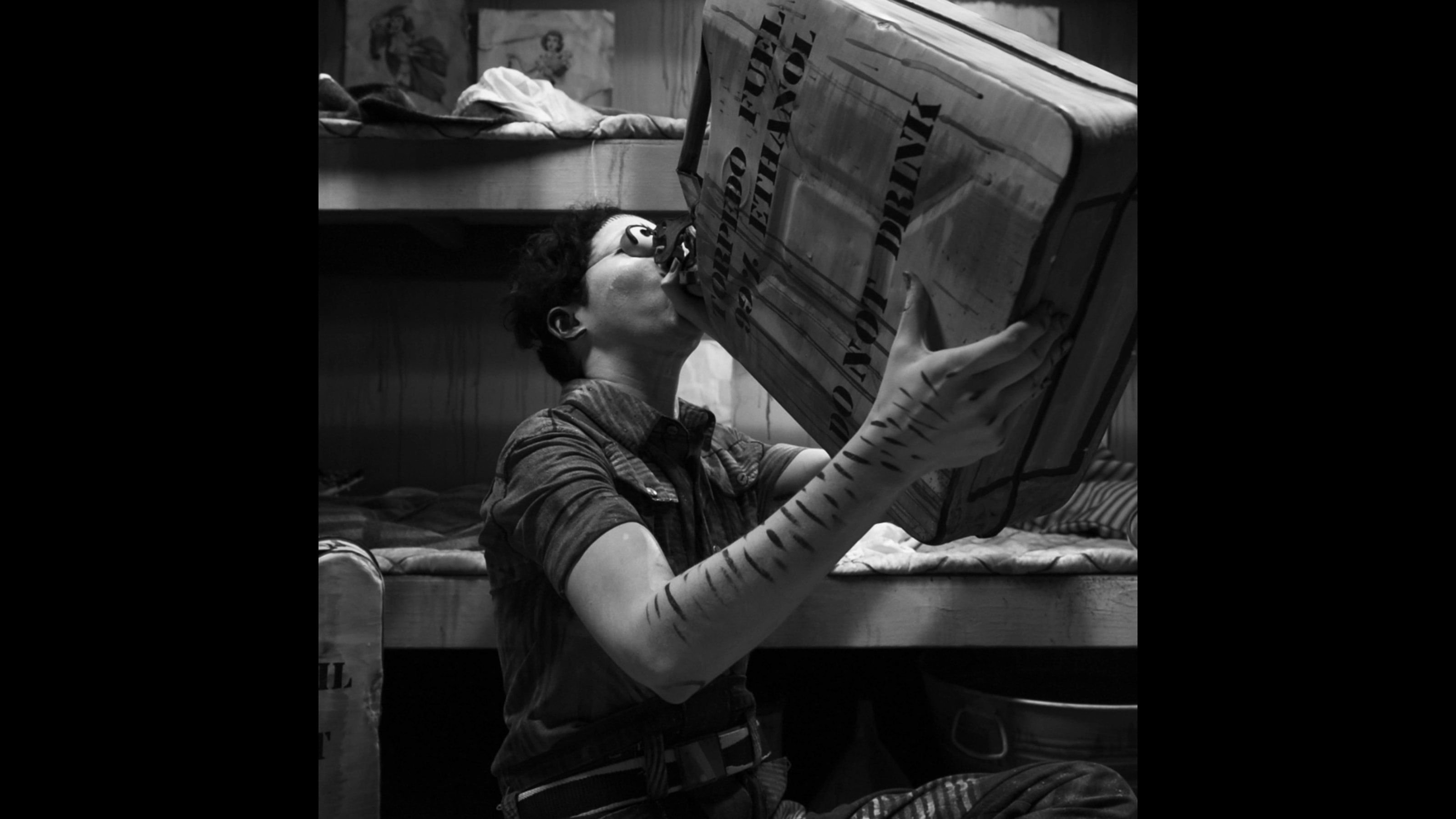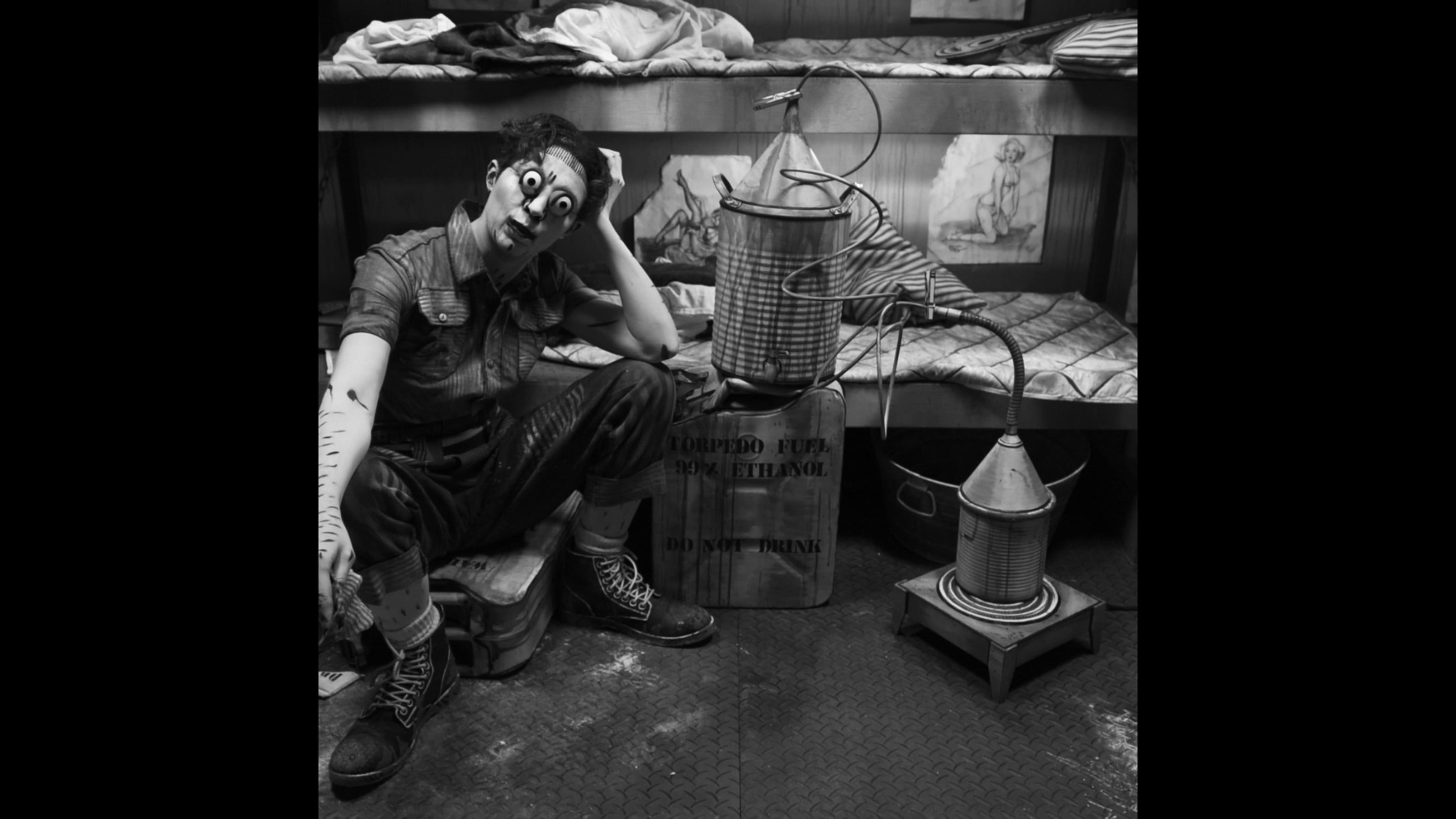 "
There is order here, of a very strange sort, and things keep on getting stranger. The artists claim

Das Boot

, Wolfgang Petersen's six-hour film drama about life and death on a U-boat, as one of their influences.

Judith Butler's gender performativity

and Longfellow's jury-rigged pentameters give the whole thing a Homeric, epic feel... The ribald, comic aspects of the film – Mary and Patrick's work is frequently ghoulish and hilarious – does not diminish its tragic aspect.

" – Adrian Searle, The Guardian, 2017
Installation Views | Tate Liverpool, 2017
"Somewhere between the avant garde and the amateur, between theatre and cartoon, history lesson and literature class, their films are equally curious in their subject matter." – Adrian Searle, The Guardian, 2017
Installation Views | Baltimore Museum of Art, 2018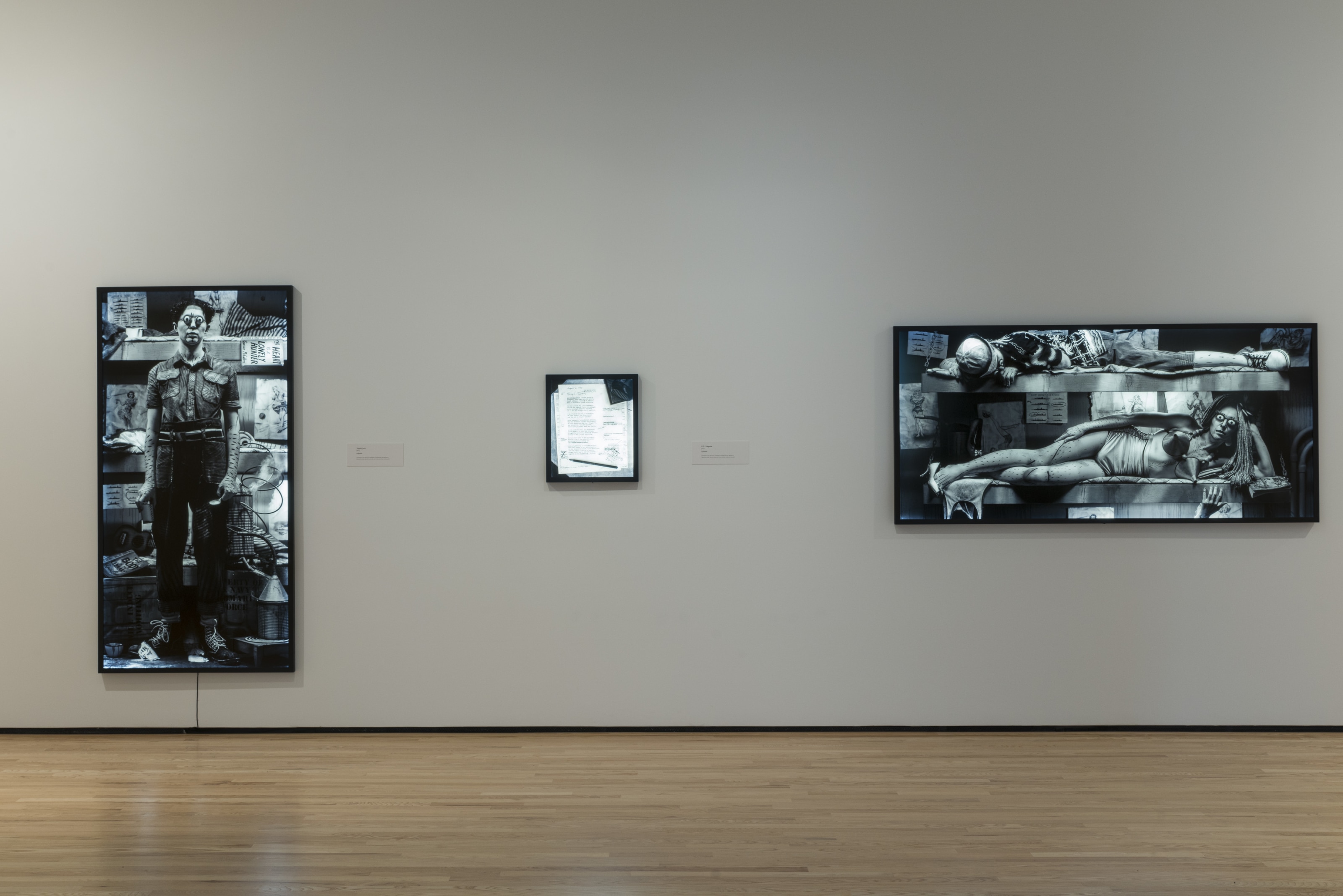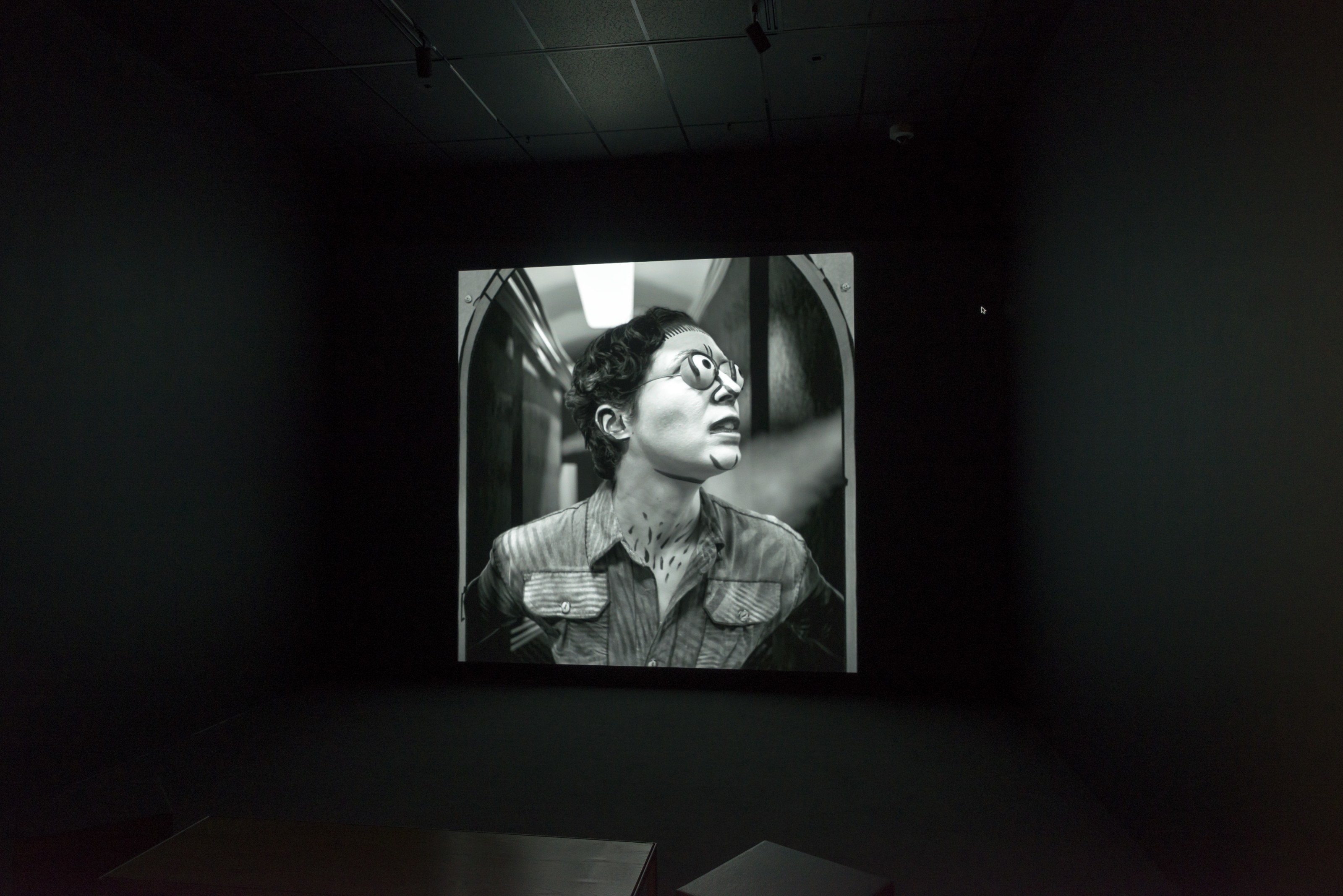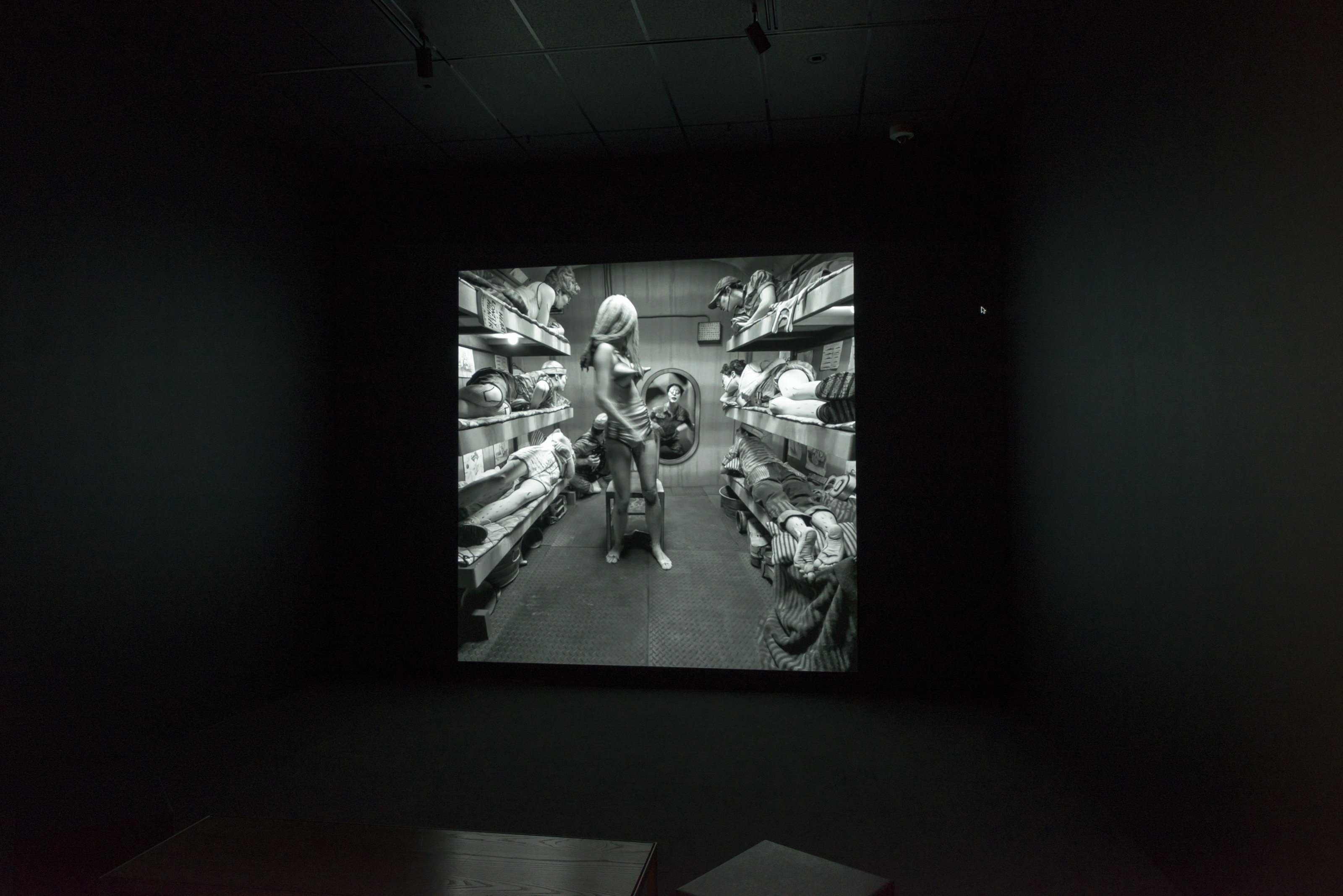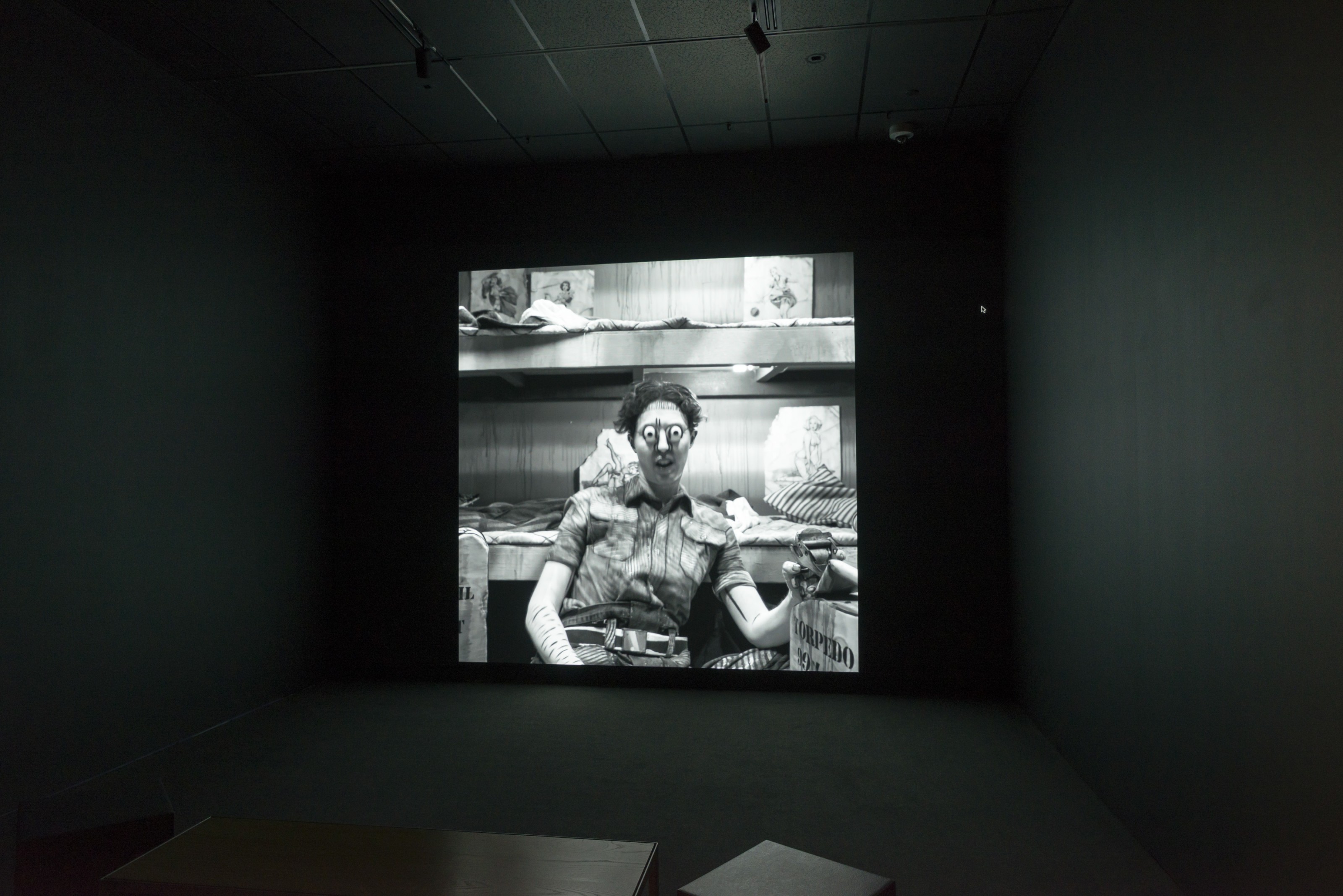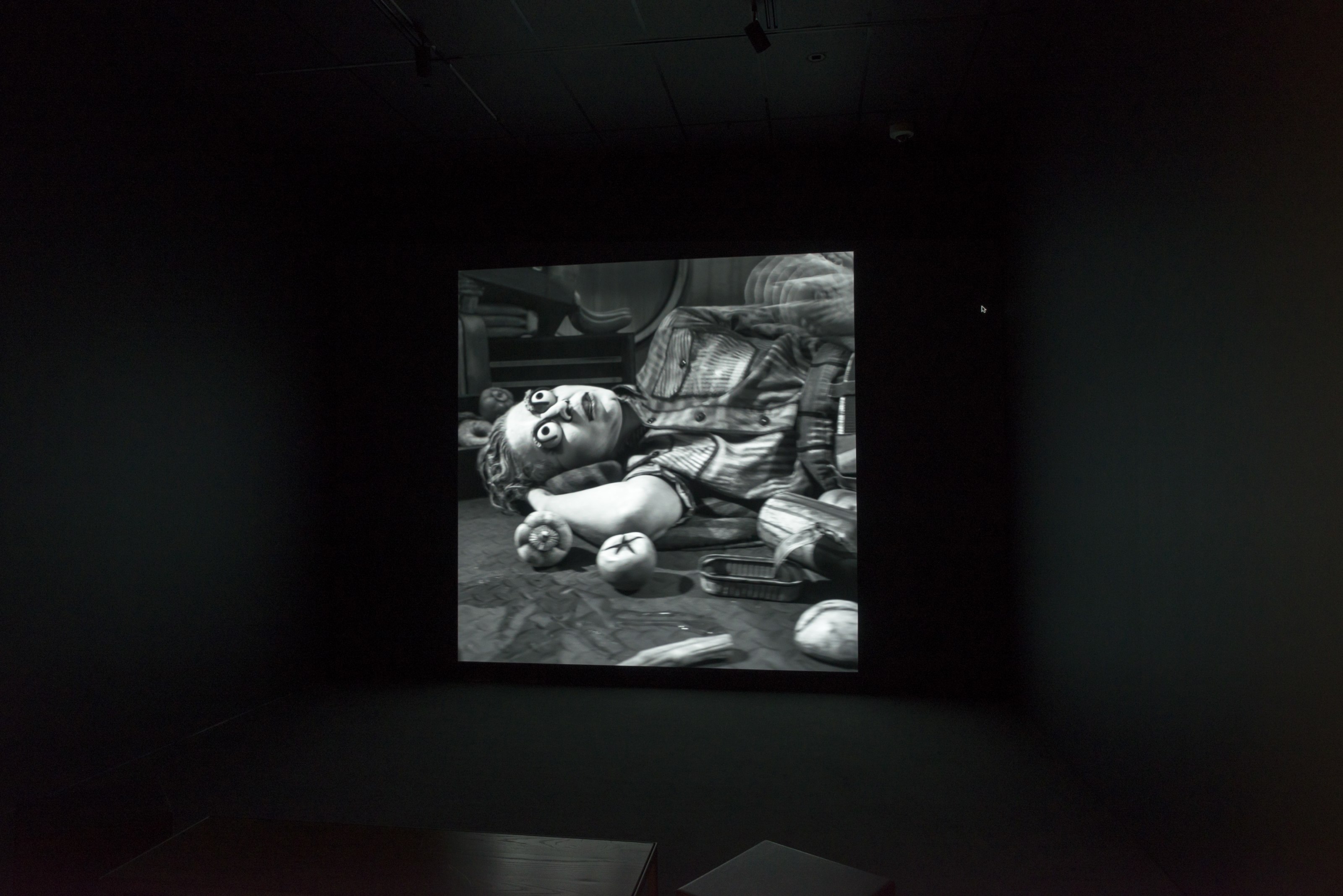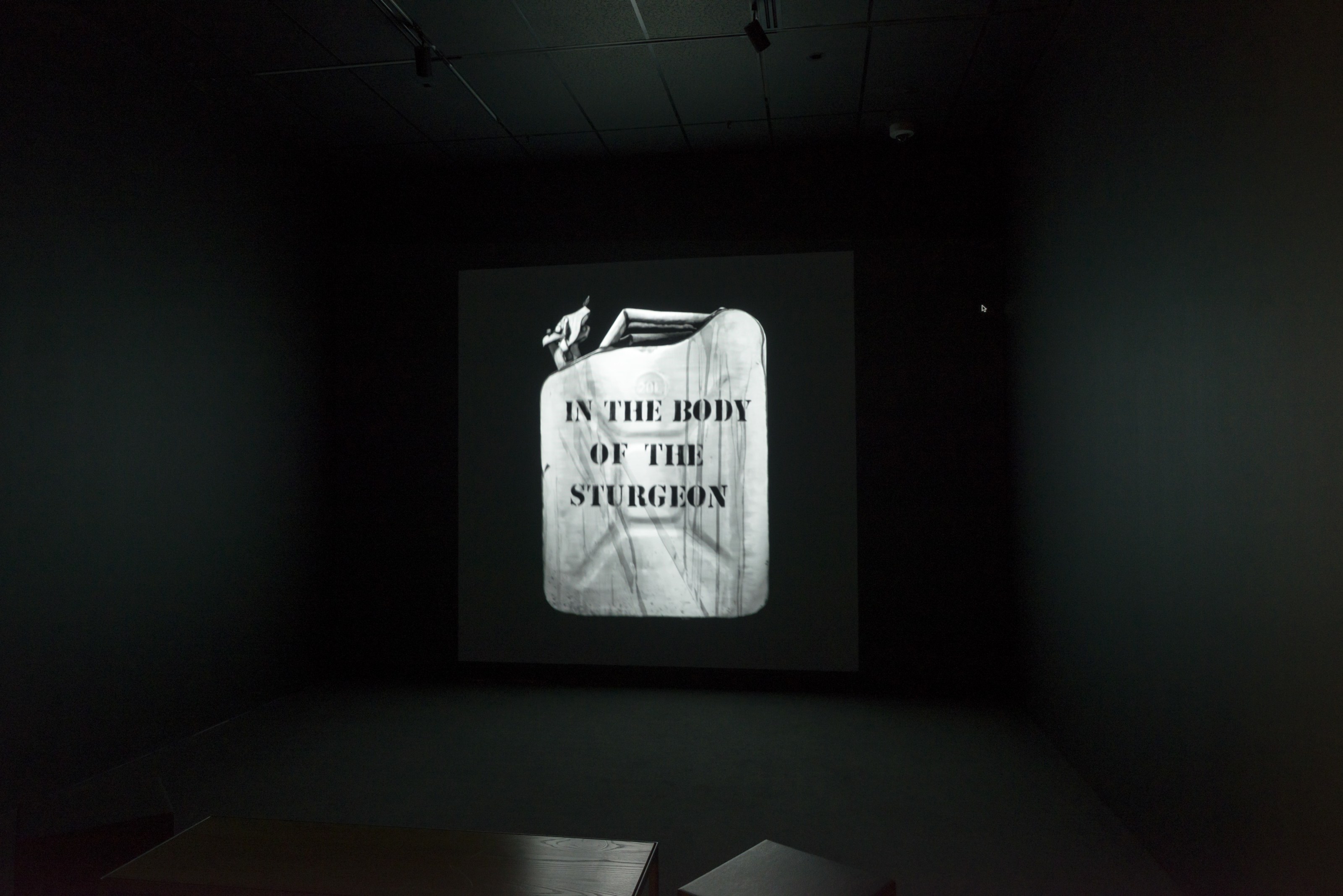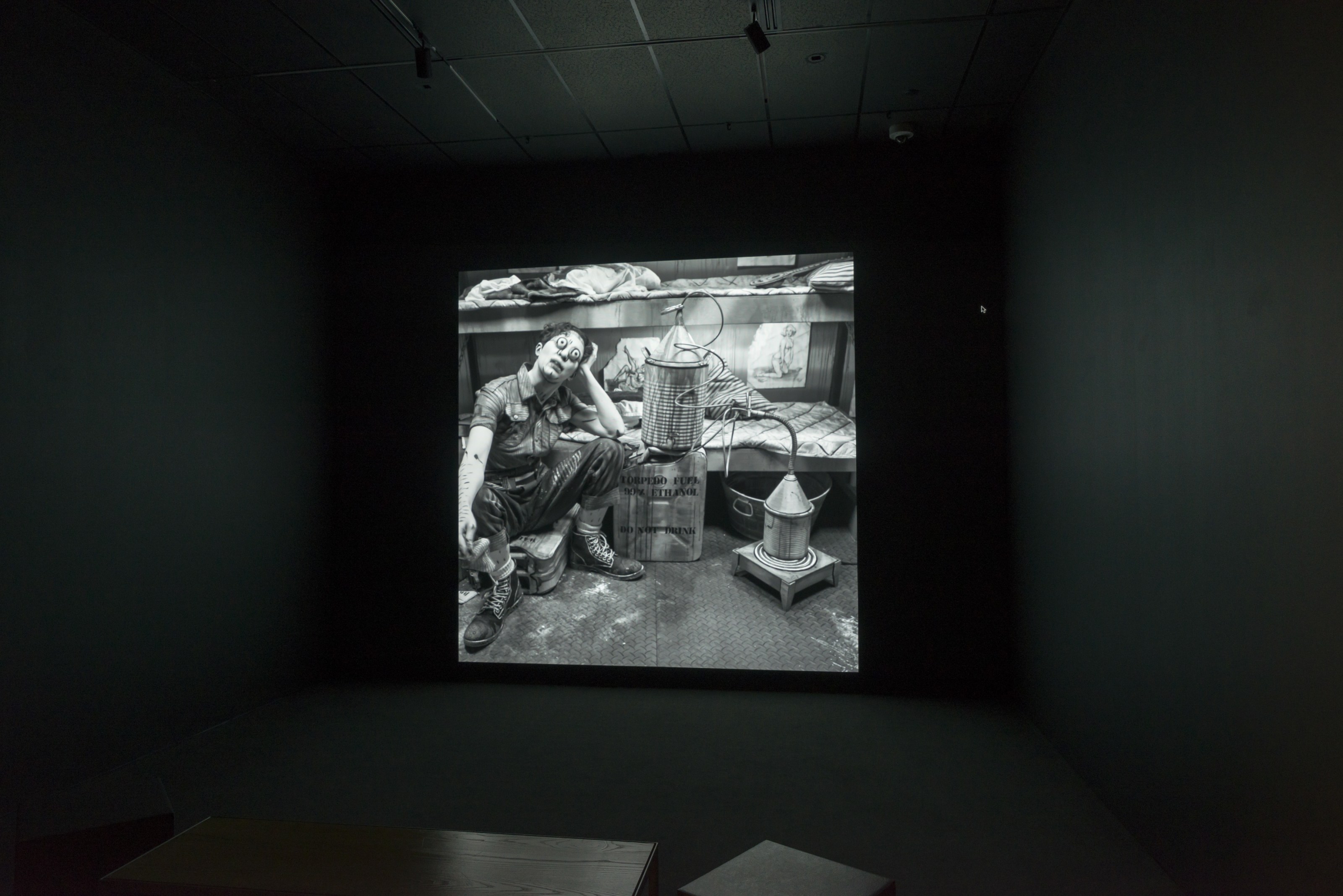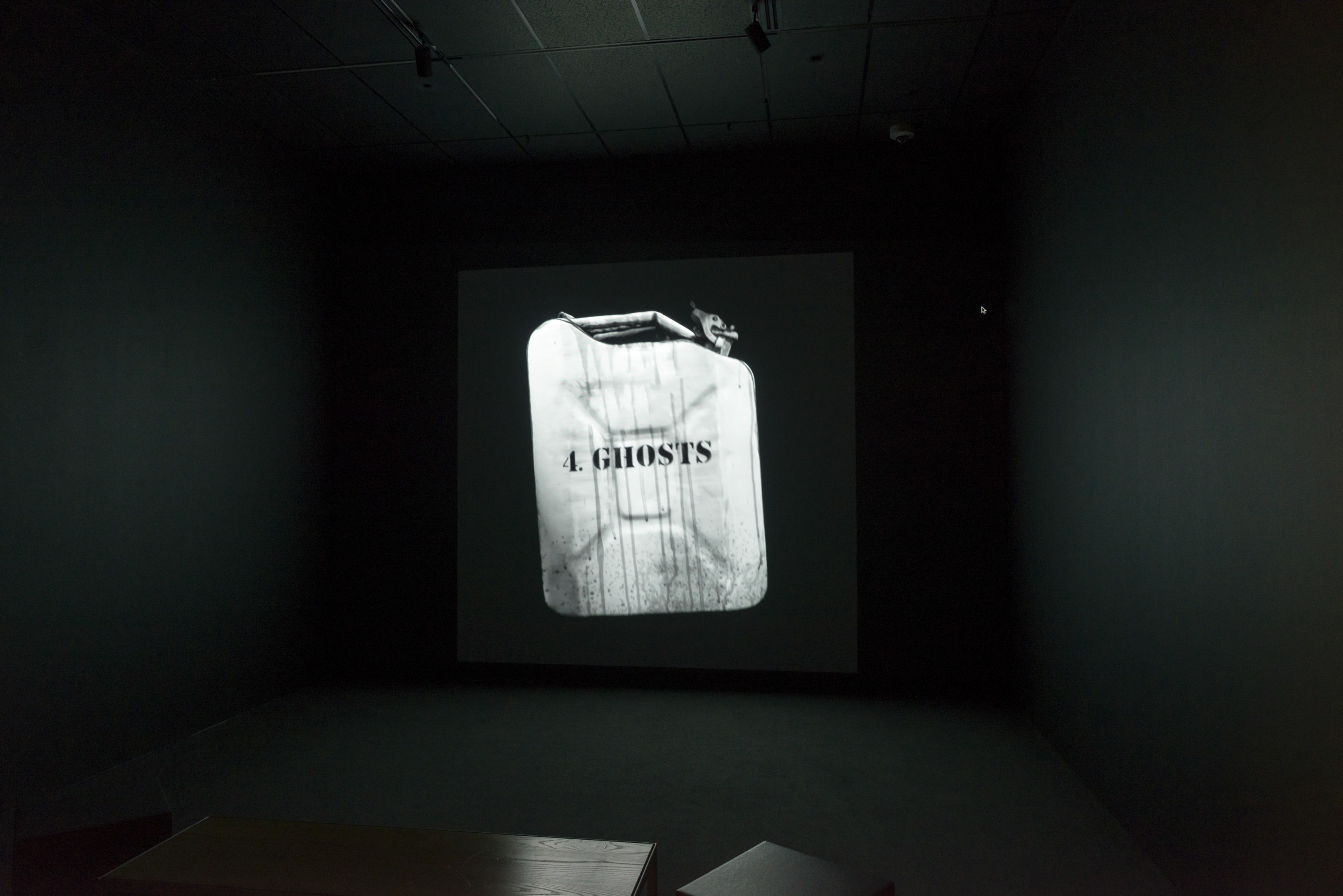 Mary Reid Kelley
Born 1979 in Greenville, South Carolina. Lives and works in upstate New York.
Mary Reid Kelley, in collaboration with her partner, Patrick Kelley, combines painting, performance, and a distinctive wordplay-rich poetry in her polemical, graphically stylized videos. Performing as a First World War soldier, a grisette in revolutionary Paris, or the Minotaur, she resurrects characters that embody particular facets of ideas in time. Her historically specific tableaux enclose dilemmas of mortality, sex, and estrangement, navigated by the characters in punning dialogue that traps them between tragic and comic meanings.