Viewing Room
23.04 - 20.05.2021
Rirkrit Tiravanija: untitled 2021 (a perfect kiss)
Gallery Weekend Beijing 2021

untitled 2021 (a perfect kiss) from Pilar Corrias' Dream of the Red Chamber exhibition at the 2021 edition of the Gallery Weekend Beijing, is the latest iteration of Tiravanija's Bonsai series. The group of four mirrored 3D printed bonsais are reproduced from real organic objects, in a way that is at once meticulous and free. The reflections subtly hint at the lapse of time, by rearranging the intricate leaves. Tiravanija uses a bold, sharp red for the 3D printed bonsais, intensifying the Eastern aesthetic aspect of it while rendering it deeply surreal.
The 'perfect kiss' in the title of the artwork, comes from New Order's song by the same name from the 1985 album Low-Life. At once provocative and ambiguous, the song speaks of love in relation to life and death. As with many artworks by Tiravanija from his long-term practice, untitled 2021 (a perfect kiss) demonstrates wisdom, humour, and a deep engagement with philosophical and social issues.

As early as in 2013, Rirkrit Tiravanija started experimenting with what would become his Bonsai series. Tiravanija revisits Robert Smithson's seminal corner works from the late 1960s, creating a series of bonsais in mirrored corners, using 3D printing technologies. Departing from Smithson's practice, Tiravanija is not interested in depicting a nature that is pure and seemingly undisturbed by human activities: the bonsai itself as a unique form of Eastern art represents intervening with, re-creating and re-modifying nature in ways that are sophisticated and are charged with sublime philosophical ideas. Tiravanija's series further reveals the artificiality of 'nature,' as the specific texture introduced by 3D printing technology renders the work immaculate and futuristic. The group of four mirrored 3D printed bonsais, placed in corners in a way that is amusingly paradoxical, gathers themes such as the idea of Zen, the contemporary development of civilisation, and the numerous environmental crises, delineating and eradicating newly formed boundaries.
An earlier work in the Bonsai series, untitled 2013 (indexical shadow no.1), which was completed in 2017, uses three mirrors in a corner to reflect both the space around it and the multiple reflections from the other mirrors, creating infinite symmetrical reproductions of an image. As in Smithson's combination of mirrors with fragments of the natural world - coral, sand, gravel or rocks - Tiravanija's use of familiar objects such as pressure cookers, barbecues, mussels and packaged pudding, or in this case a 3D printed red bonsai, translate social dynamics into matter. The Bonsai series also speaks directly to another remarkable aspect of Tiravanija's practice: a focus on Eastern natural philosophies. In his large-scale artistic projects in major international institutions, Tiravanija frequently makes reference to and actualises Eastern natural philosophies by constructing uniquely Eastern pavilions, such as a Japanese tea house in a bamboo forest. On the other hand, the Bonsai series, humble in scale, makes full and creative use of the Buddhist dialectical idea of 'containing the universe in a seed,' projecting the myriad facets of the contemporary world into the miniatured plants.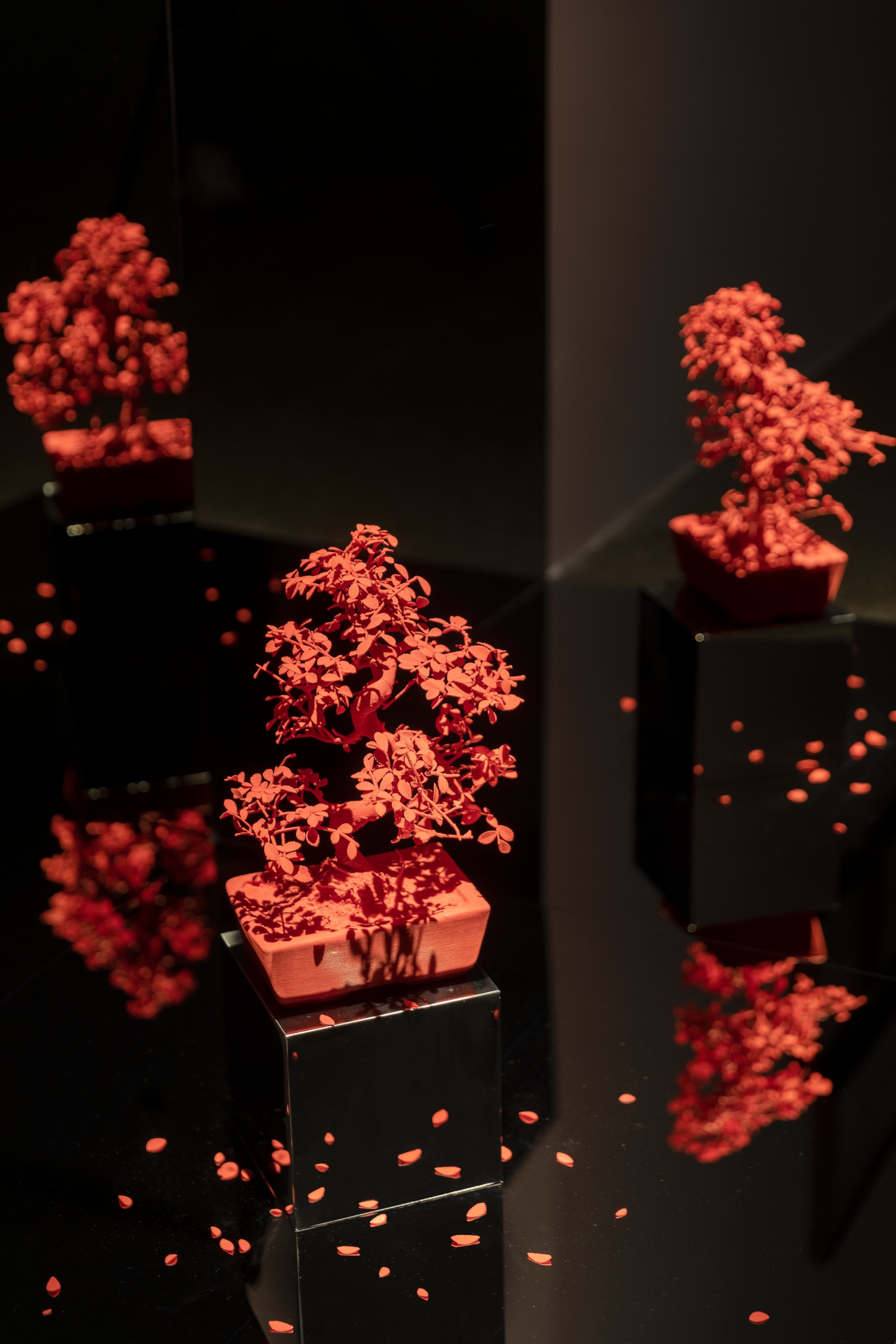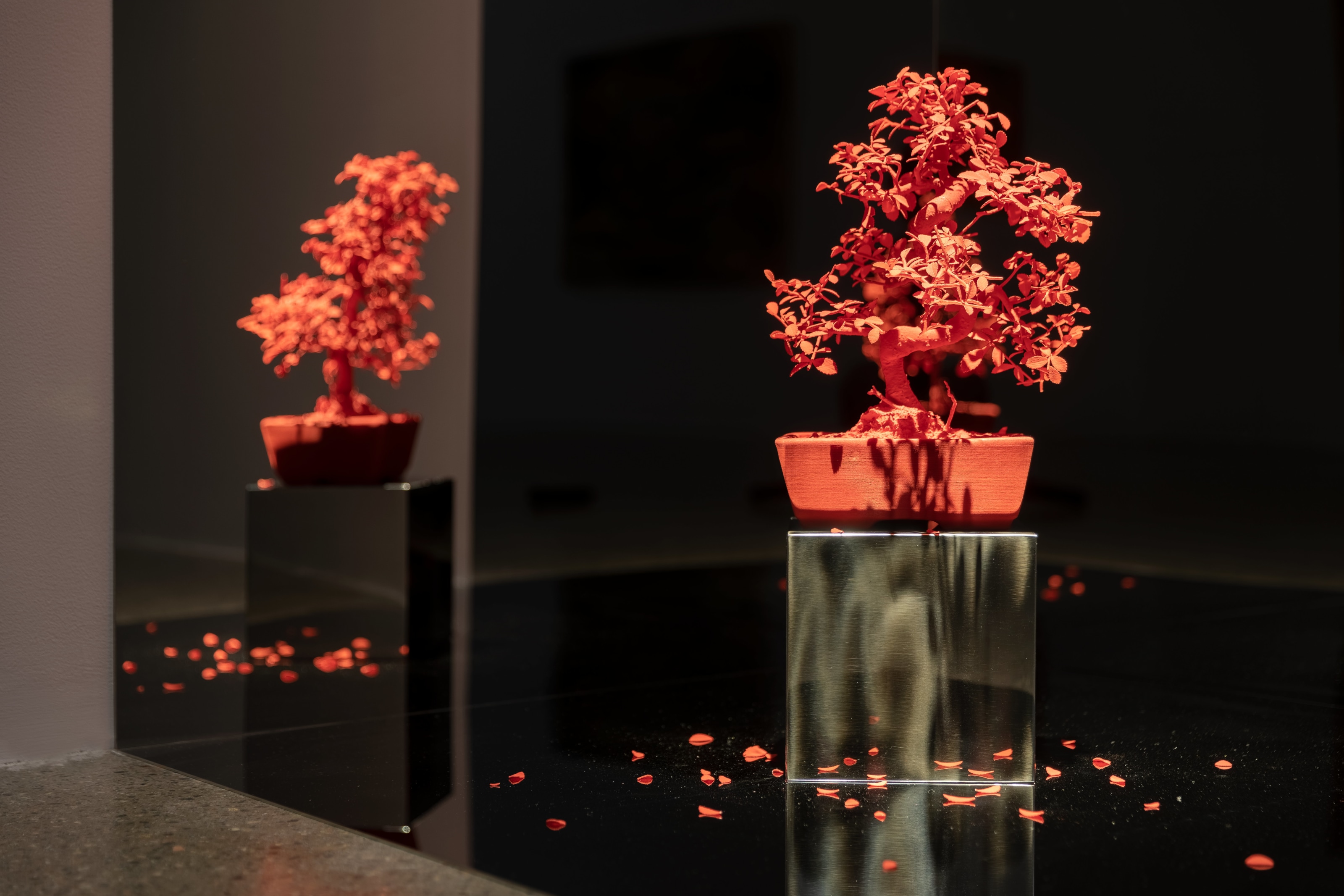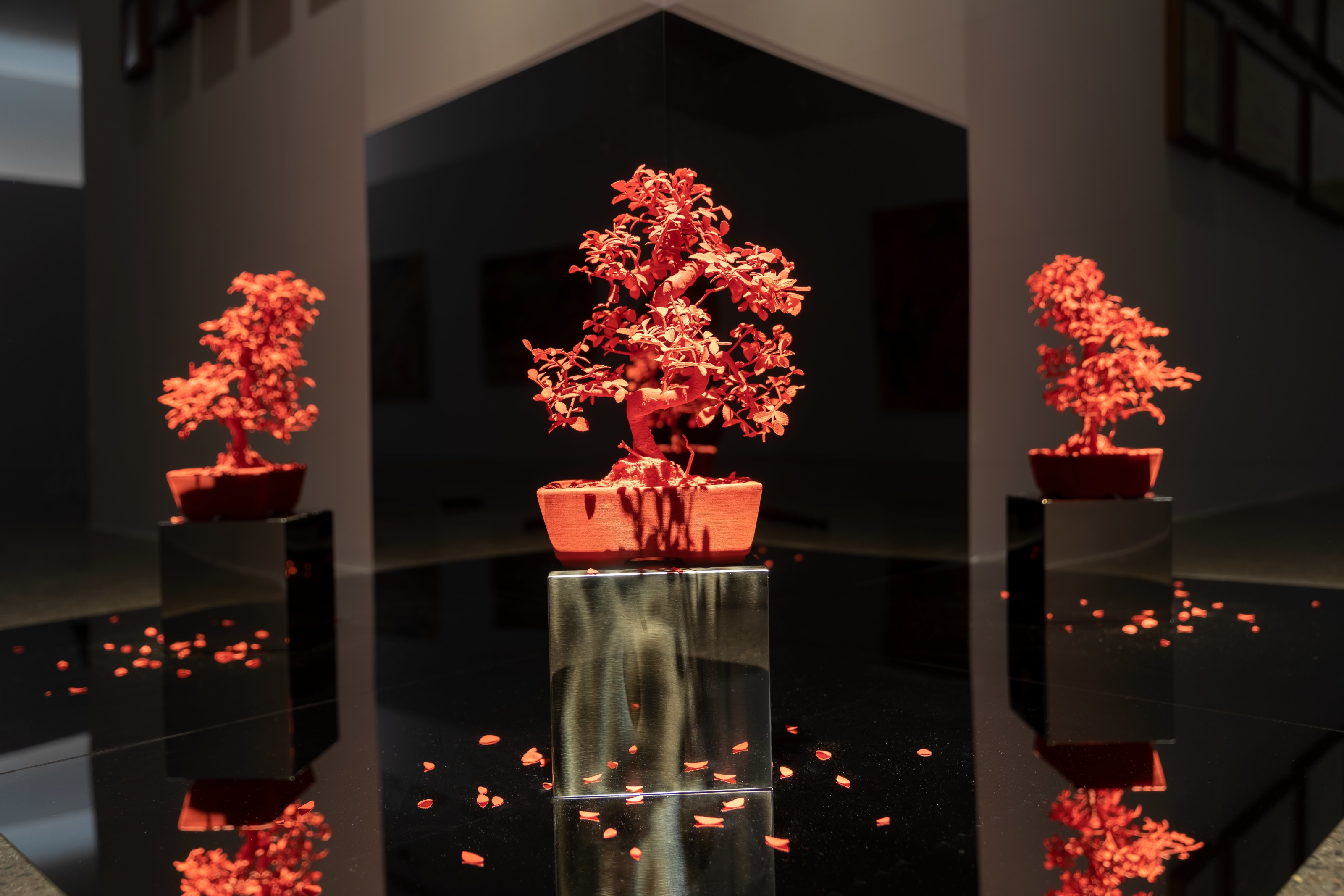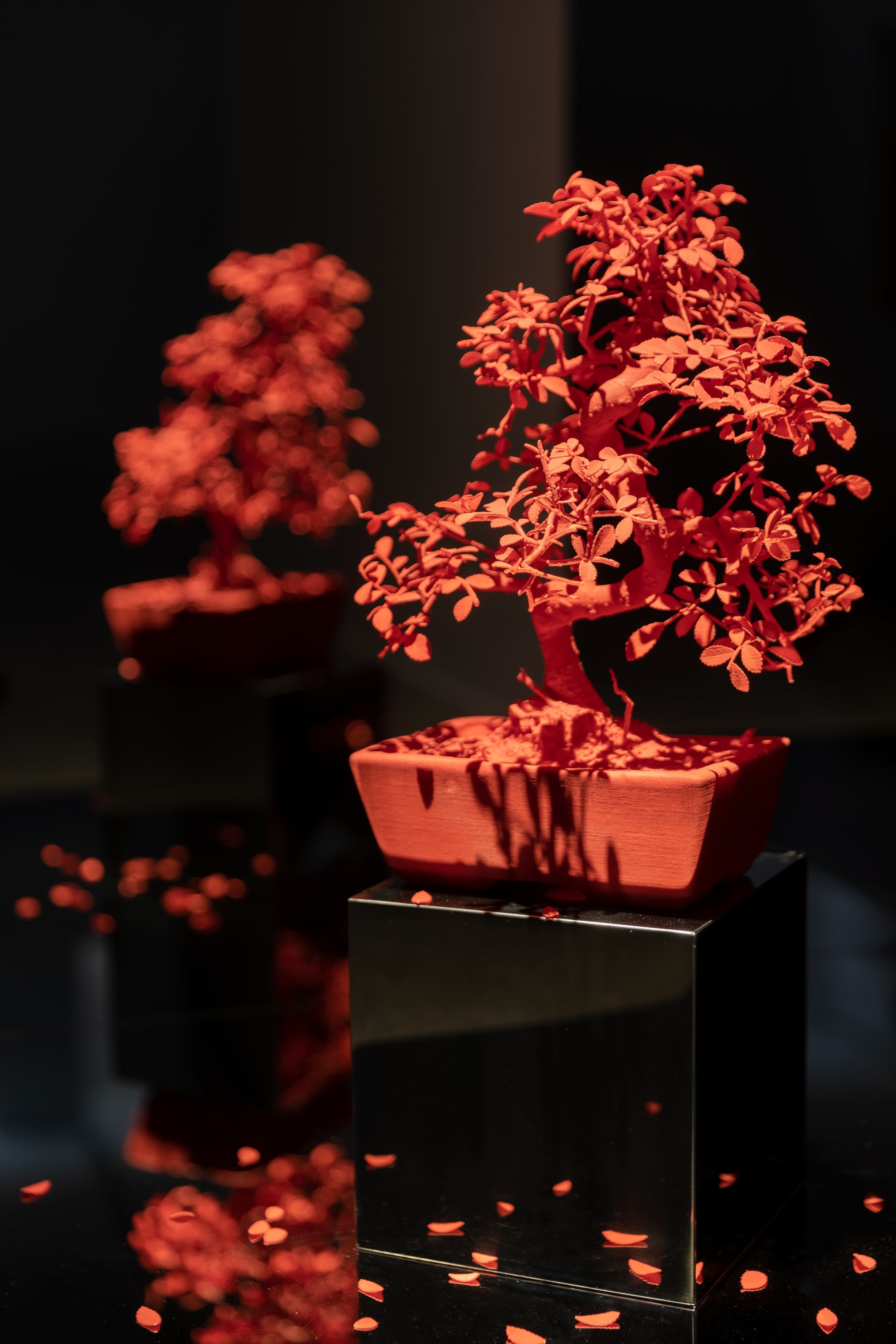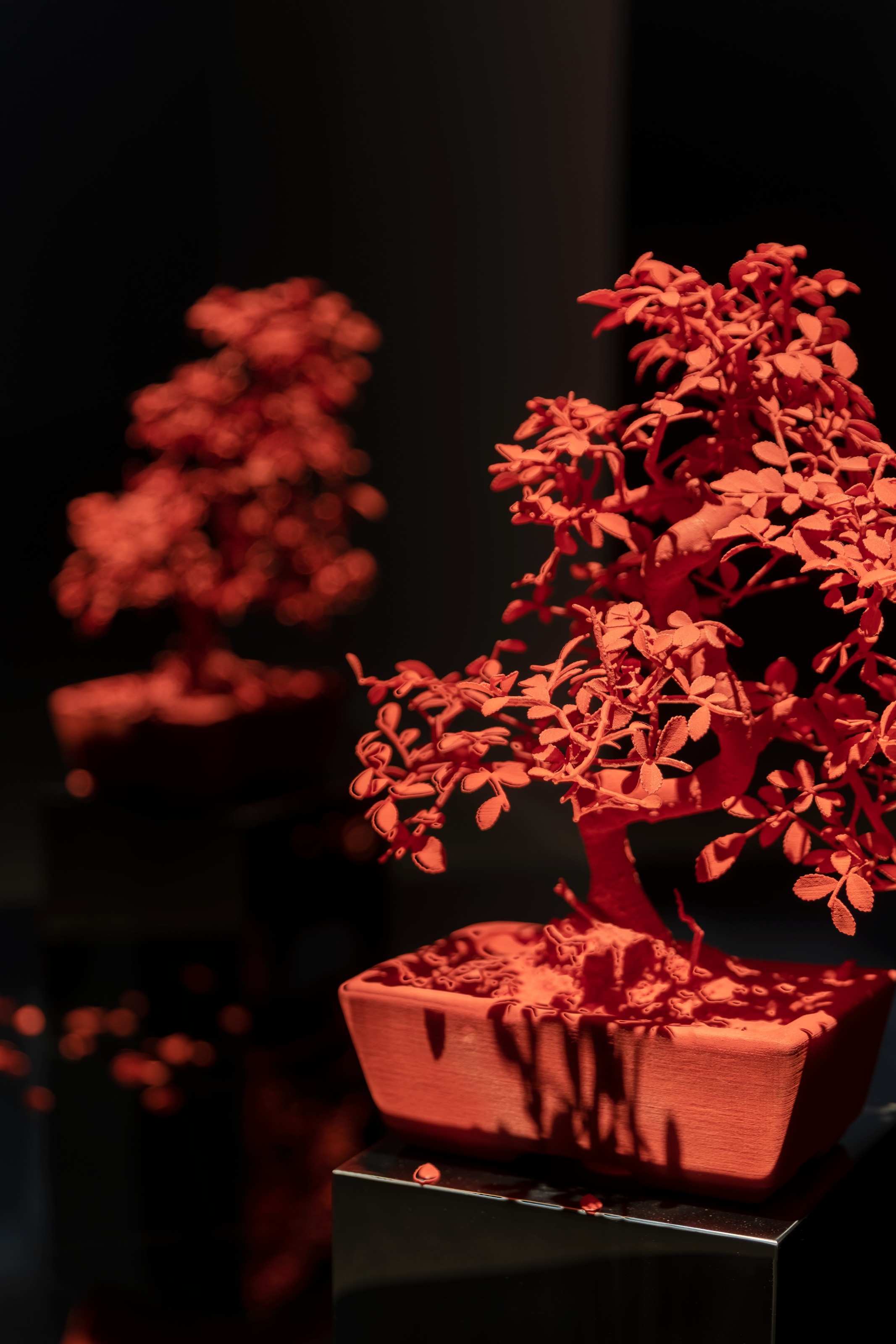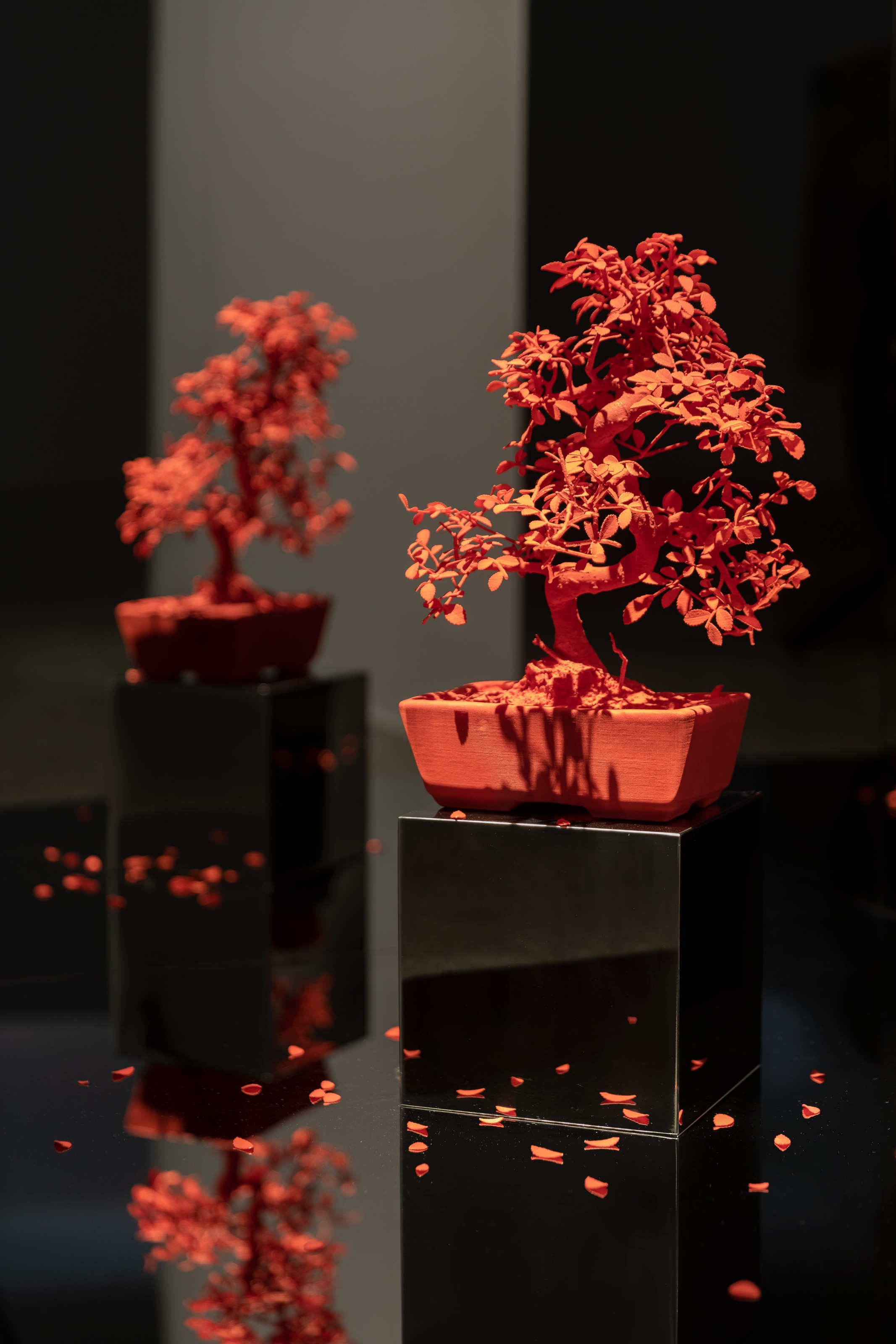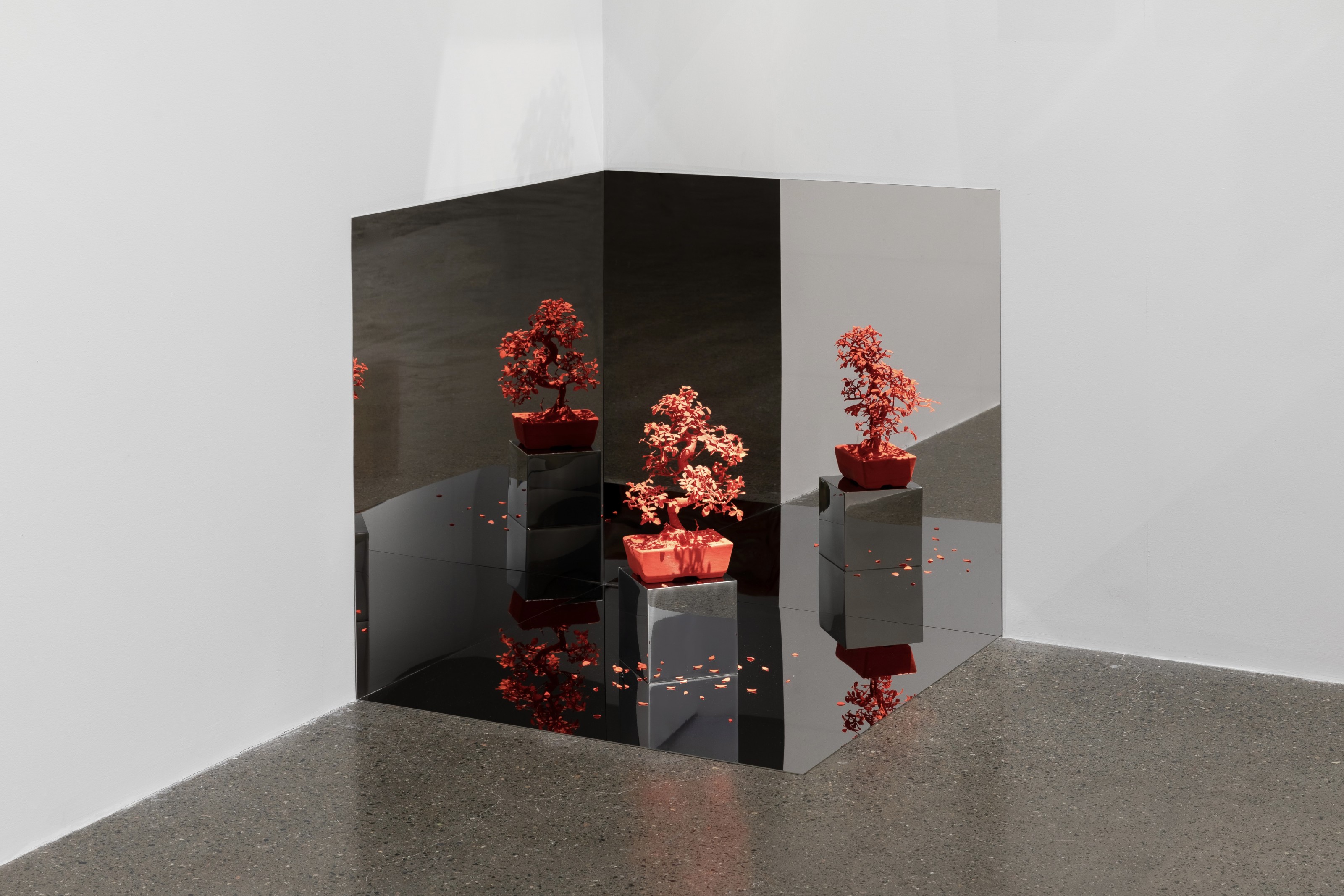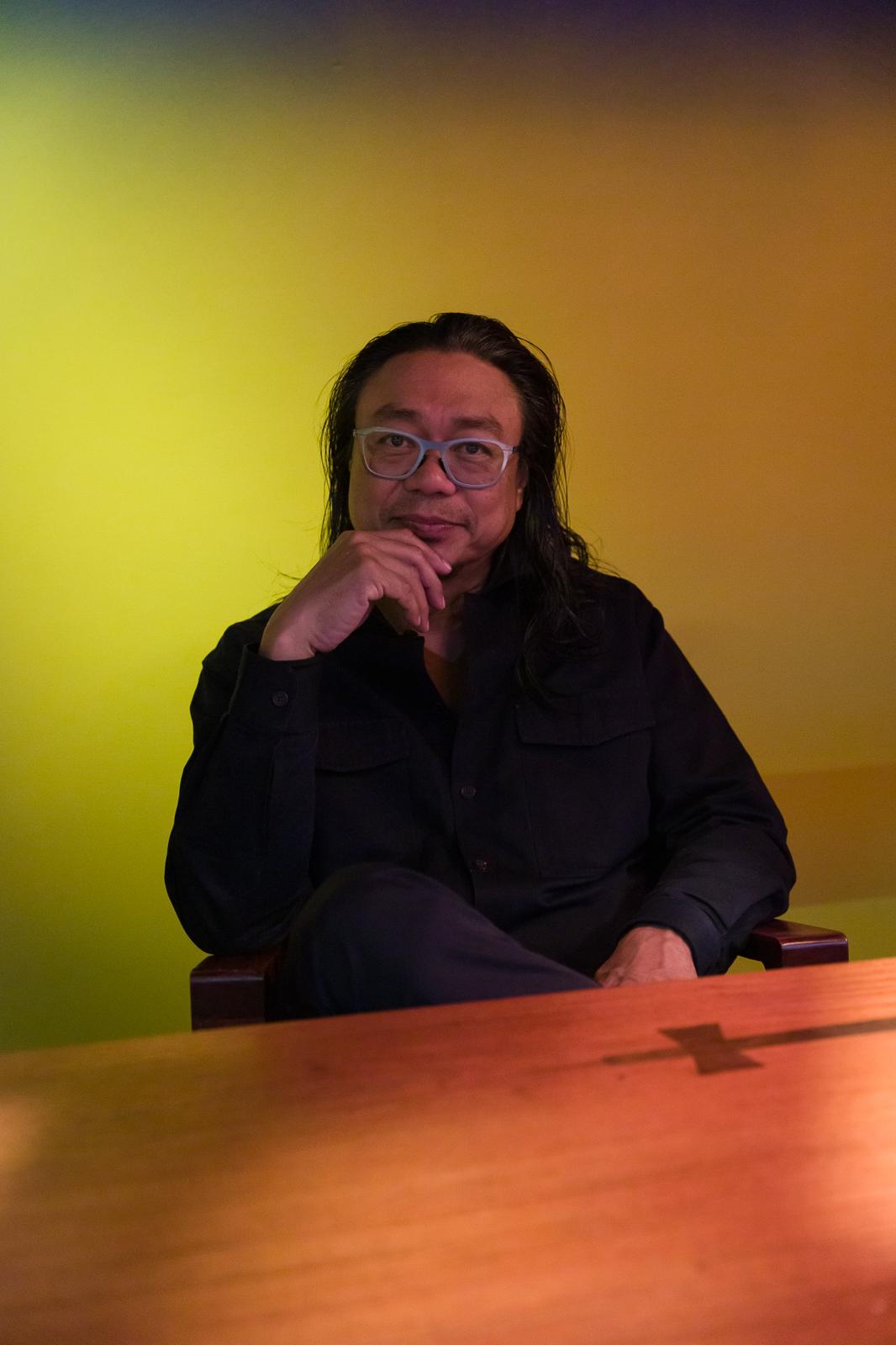 Rirkrit Tiravanija
Rirkrit Tiravanija is widely recognised as one of the most influential artists of his generation. His practice defies media-based description combining traditional object making, public and private performances, teaching, and other forms of public service and social action.
Learn more about the artist here.