Viewing Room
16 - 19.06.2021
Gisela McDaniel: Sångan Åmot
Art Basel OVR: Portals
Pilar Corrias is delighted to announce its participation in Art Basel OVR: Portals with a solo presentation of new paintings and works on paper by Gisela McDaniel.
Gisela (CHarfauros) McDaniel, Familian Capili yan Chunge', Taotao Tamuning yan Barrigada (b. Bellevue, NE 1995) is a diasporic, indigenous CHamoru artist based in Detroit, Michigan. Her work depicts the journeys of indigenous, queer, and minoritised women and non-binary people healing from intersecting forms of violence linked to global systems of misogyny, racialisation, colonisation, militarisation and capitalism.


By interweaving assemblages of oil portraiture, immersive audio, and donated/found objects significant to her subjects, she prioritises survivor's voices to subvert traditional power relations and enable both individual and collective healing. McDaniel curates protected spaces for subjects to share stories and reflect on how their experiences have shaped how they move through time and space. The final sculptural oil portrait paired with audio provides a confidential vehicle for healing while honouring and bearing witness to subject agency. As a condition of exhibition/her practice, she requires that subject images and voices are never to be separated nor displaced from one another.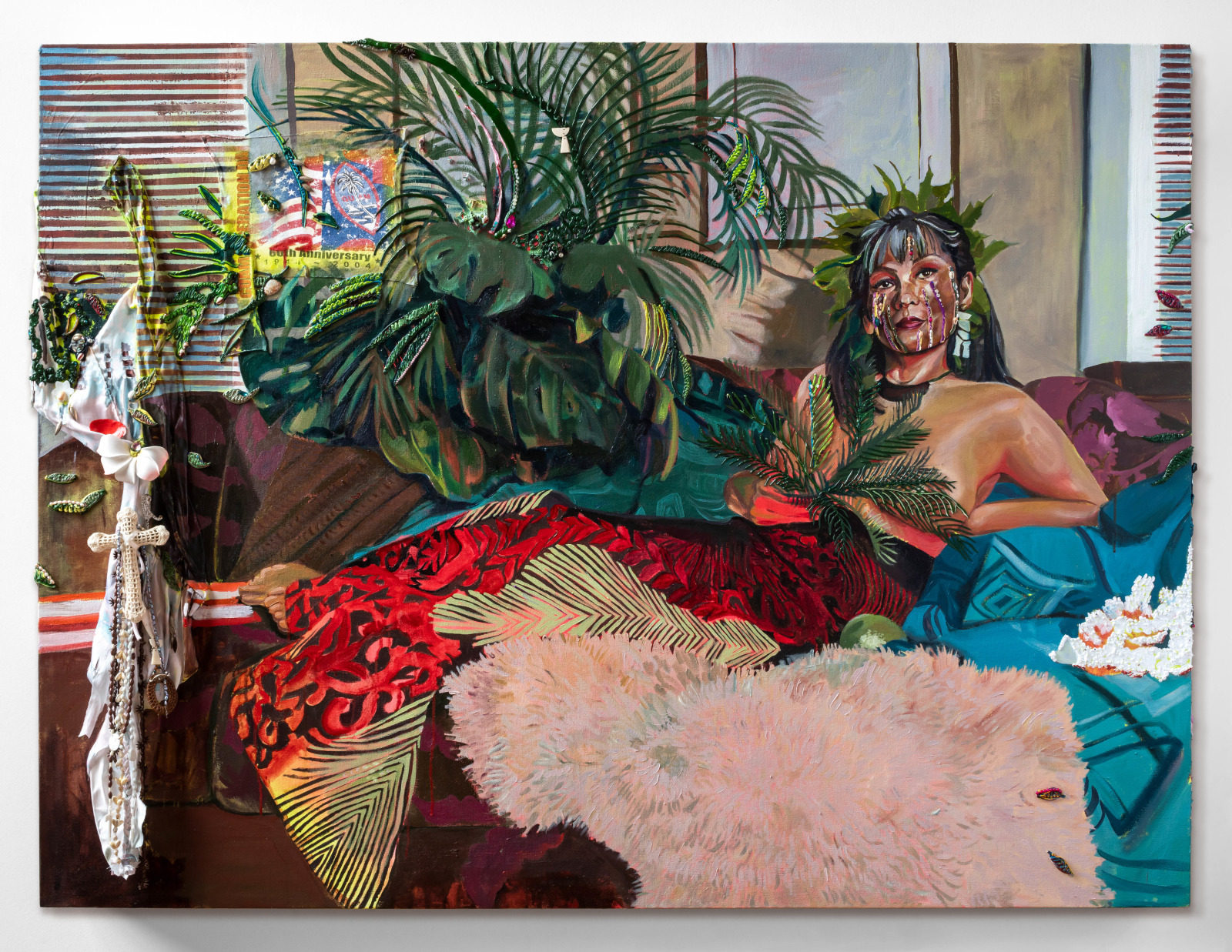 Working primarily with women and non-binary people who identify as Black, Micronesian, Indigenous to Turtle Island, Asian, Latinx, and/or mixed-race, her work disrupts and responds to historical/contemporary patterns of silencing in fine art and popular culture. McDaniel provides insight into the process by which subjects engage in what Pasifika peoples refer to as 'wayfinding', guided by virtuous and embodied forms of knowledge, movement, and aesthetics. McDaniel also celebrates the heterogeneity of externally imposed forms of identity as they are actively refashioned by subjects whose stories illuminate the continual re-generation/re-definition of society writ large.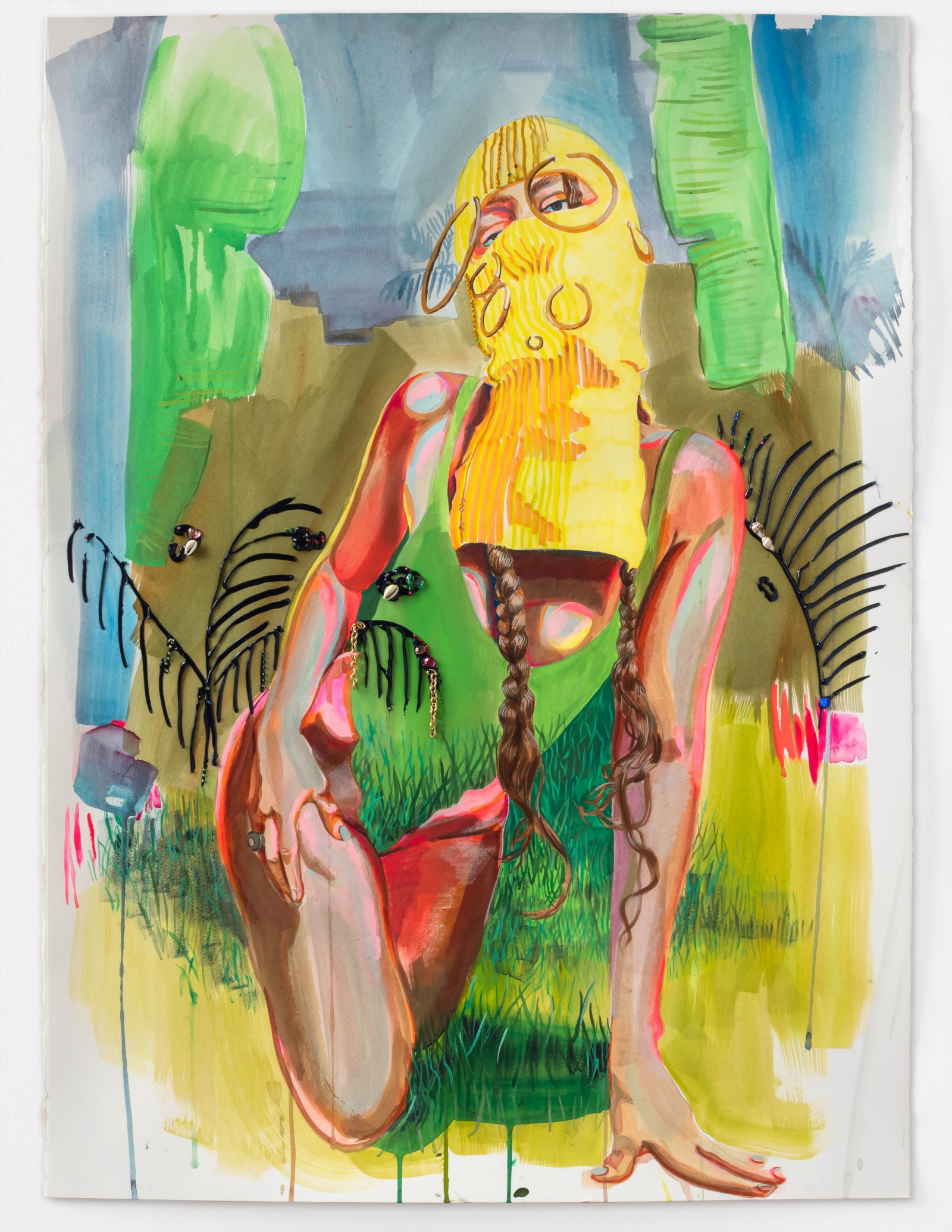 Audio and voice provide unique portals of insight into distinct yet overlapping perspectives linked to intimate healing processes from multiple subjects. Six diverse positionalities reveal entanglement of global histories of empire, white supremacy, modernity and complex, resilient selfhood. Weaving voice, language, and even sounds from an endangered clean, water aquifer on her ancestral island of Guåhan, McDaniel creates decolonial connections between unlikely interlocutors while repairing broken connections assumed beyond repair.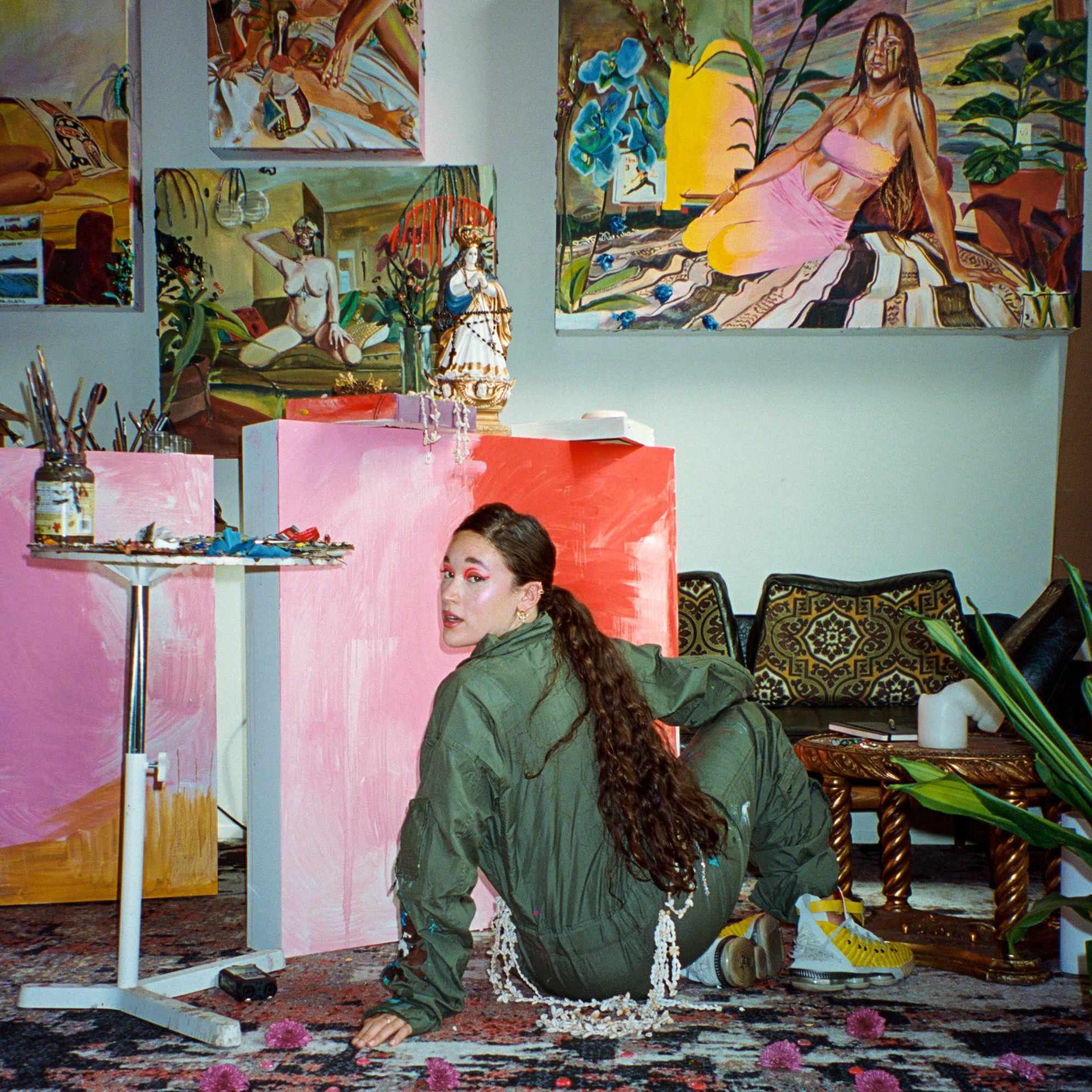 Gisela McDaniel
Gisela McDaniel is a diasporic, indigenous Chamorro artist. Her work is based in healing from her own sexual trauma and reflecting the healing of womxn and non- binary people who have survived sexual trauma. Interweaving assemblages of audio, oil painting, and motion-sensored technology, she creates pieces that "come to life" and literally "talk back" to the viewer upon being triggered by observers.
Find out more here.