Viewing Room
1 - 29.06.2020
Hayv Kahraman
Not Quite Human: Second Iteration

Pilar Corrias is pleased to present Not Quite Human: Second Iteration, an exhibition of ten new paintings by Iraqi artist, Hayv Kahraman. This marks the artist's first solo exhibition at Pilar Corrias, London.
In this new body of work, Kahraman explores the transition that happens between a normative human and the Other. Depicting contortionists, her figures are placed in seemingly impossible poses, attracting the voyeuristic gaze through an eroticisation and fetishisation of the Other. Yet their faces are undeterred; the gaze is tolerated. This interplay allows for the subjects to be both looked at and to 'look back at', subverting the colonizer's power, and calling attention to the dehumanisation of the colonized.
I see the figures in my work as an army of collective women who are actively and defiantly standing outside categories of race and sexuality. They use their bodies as vehicles to question systemic structures of power. I also see them as colonized bodies, as bodies that have been indoctrinated into believing that this white euro-centric worldview is the only way to live a productive life. But there is also a sense of defiance in these women, an awareness and an activism that seeks to reinvent and redefine their own otherness on their own terms.
Hayv Kahraman, 2020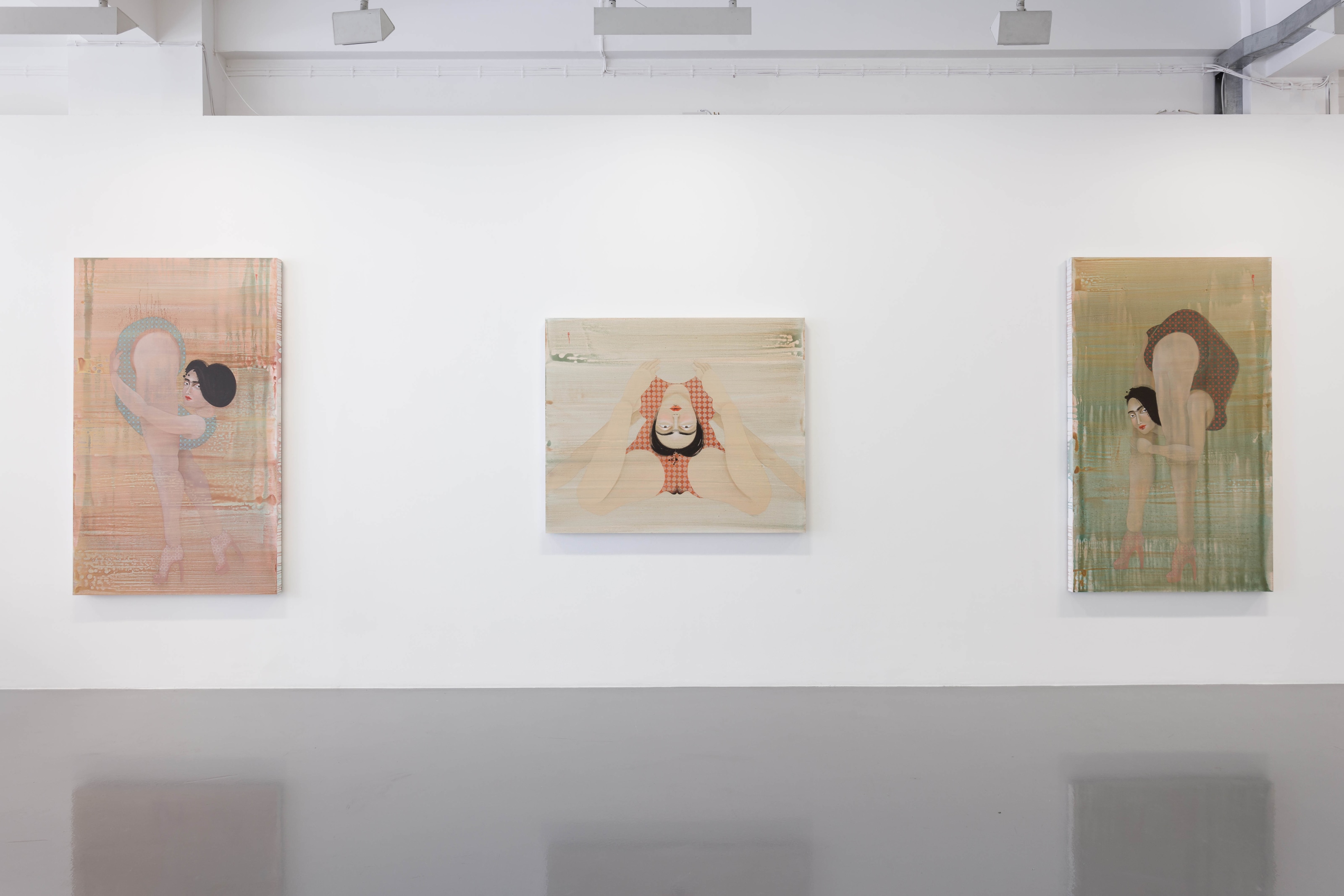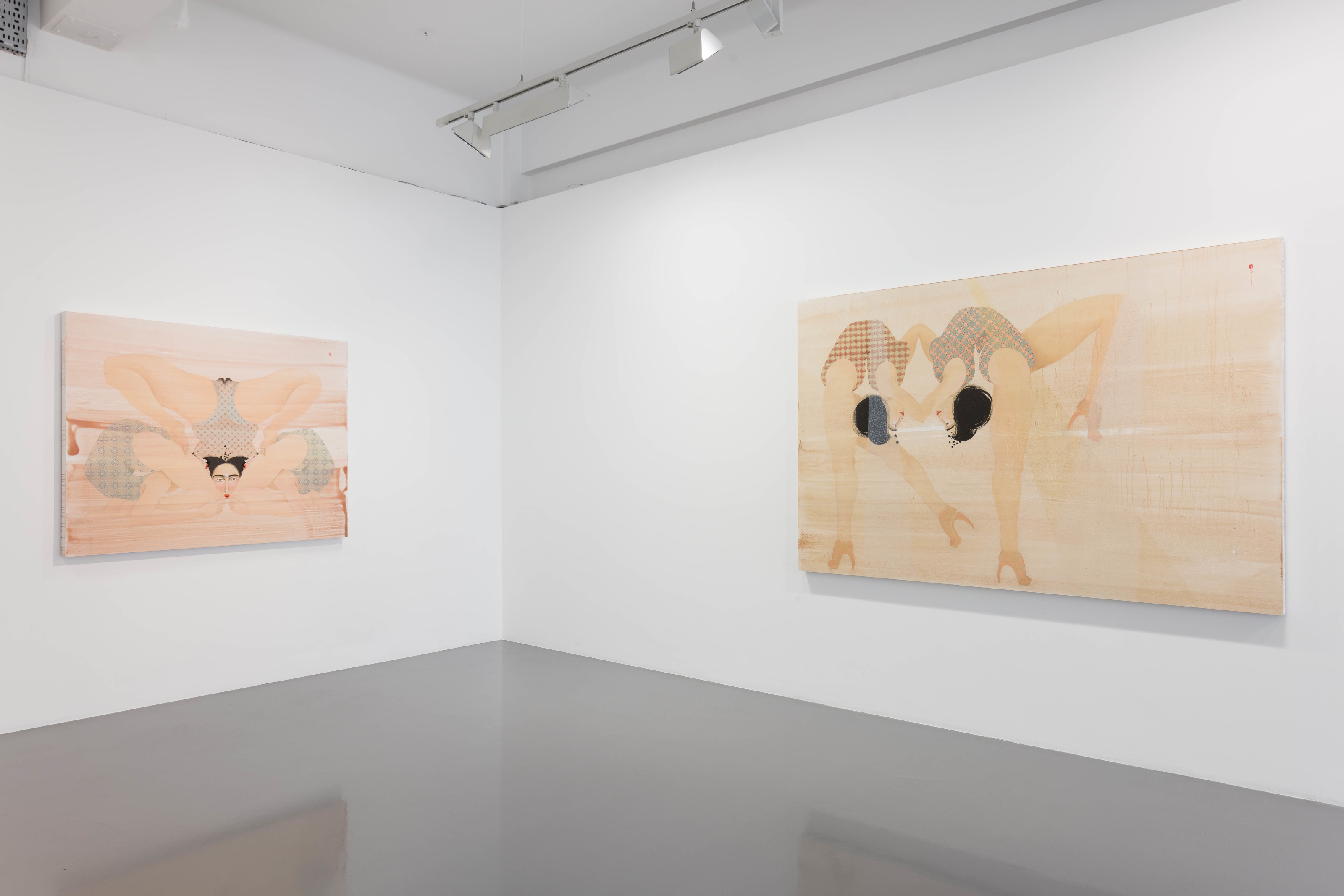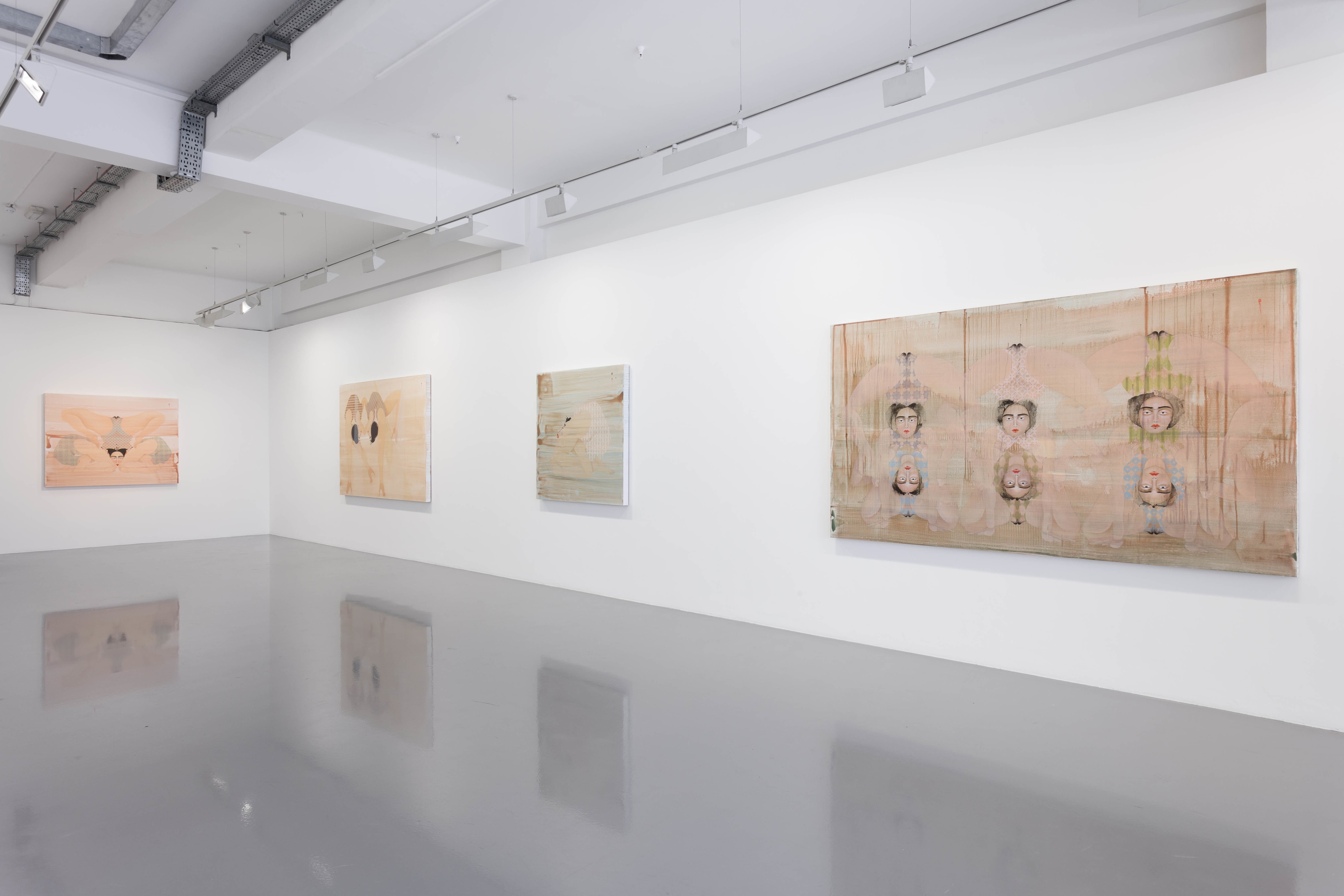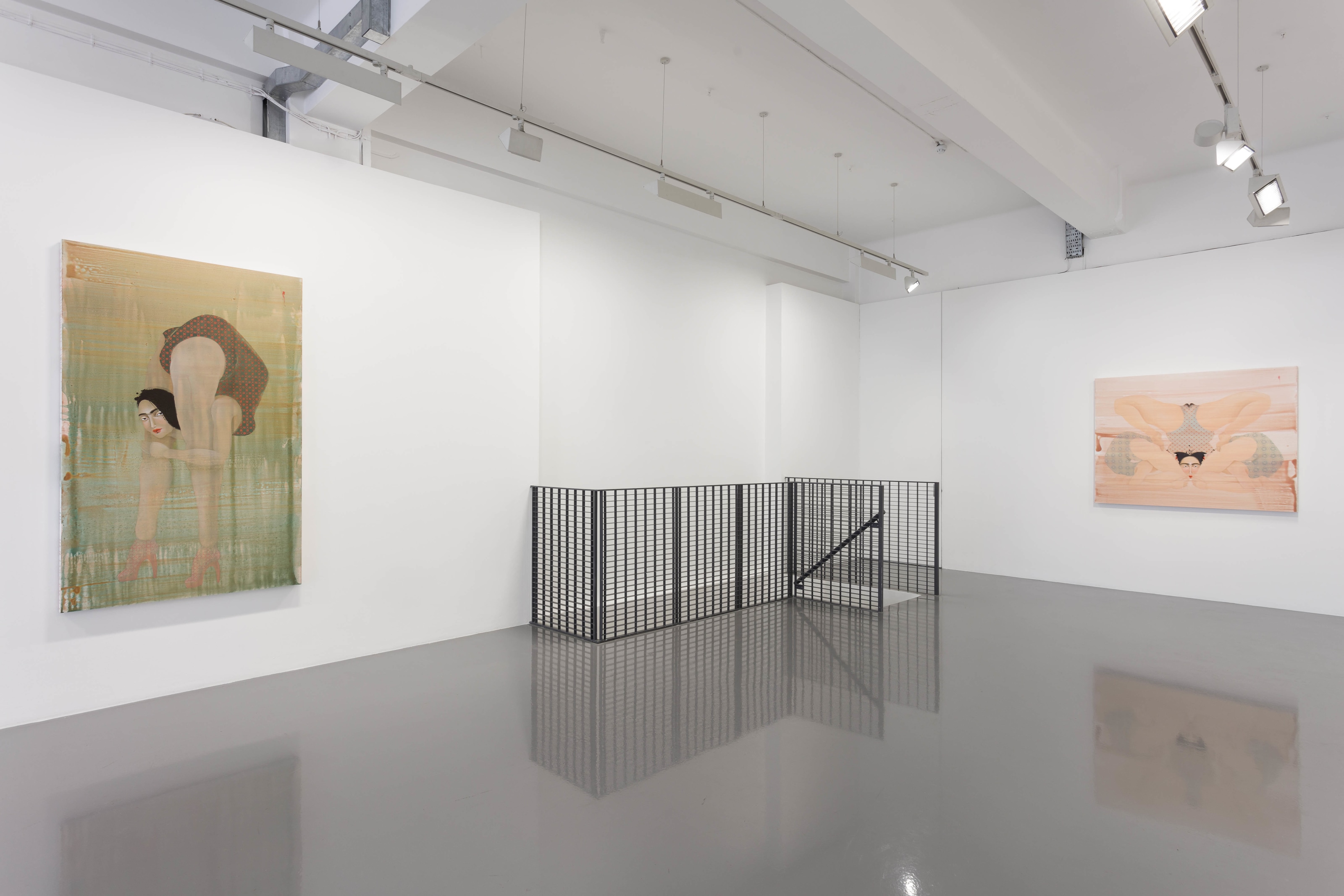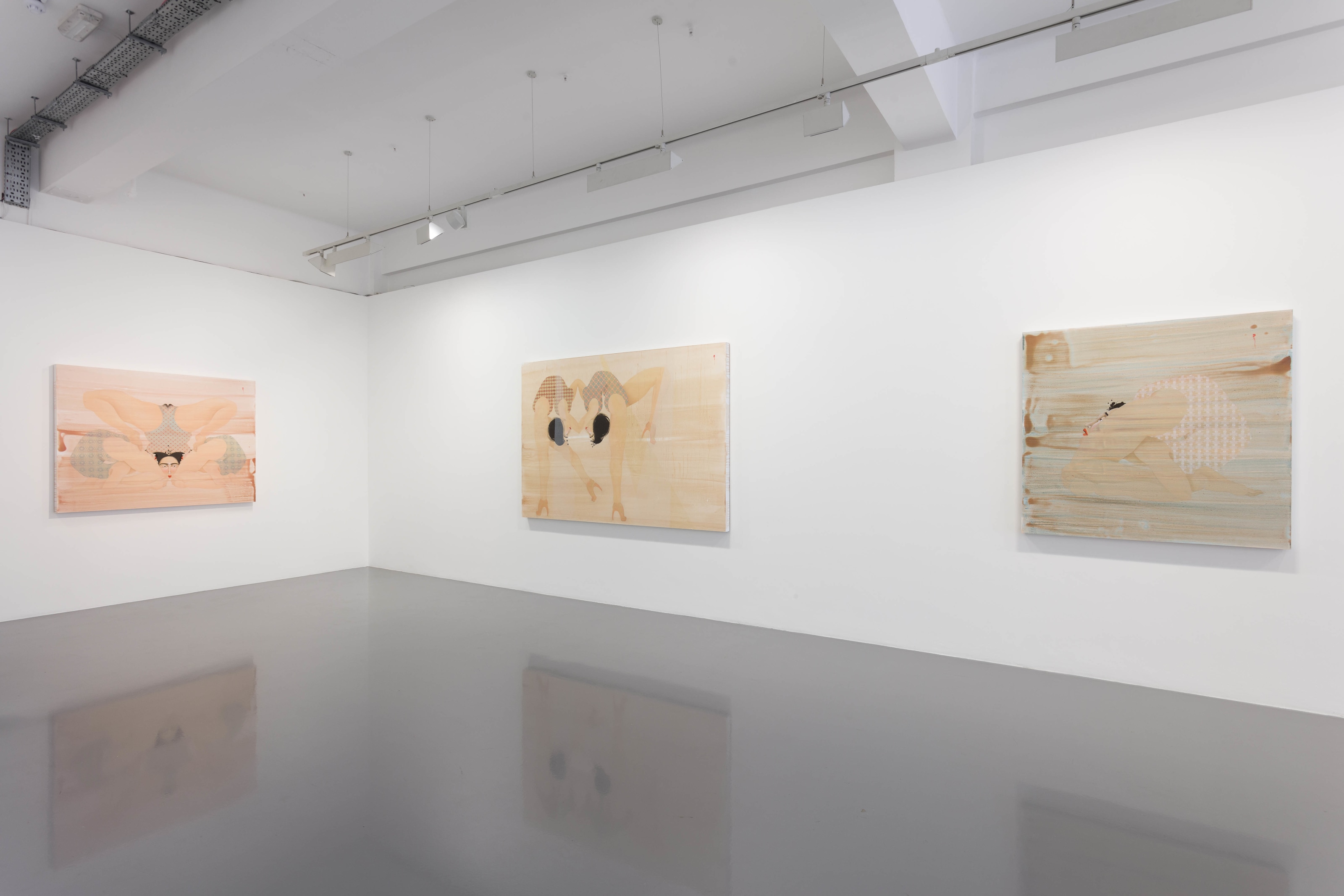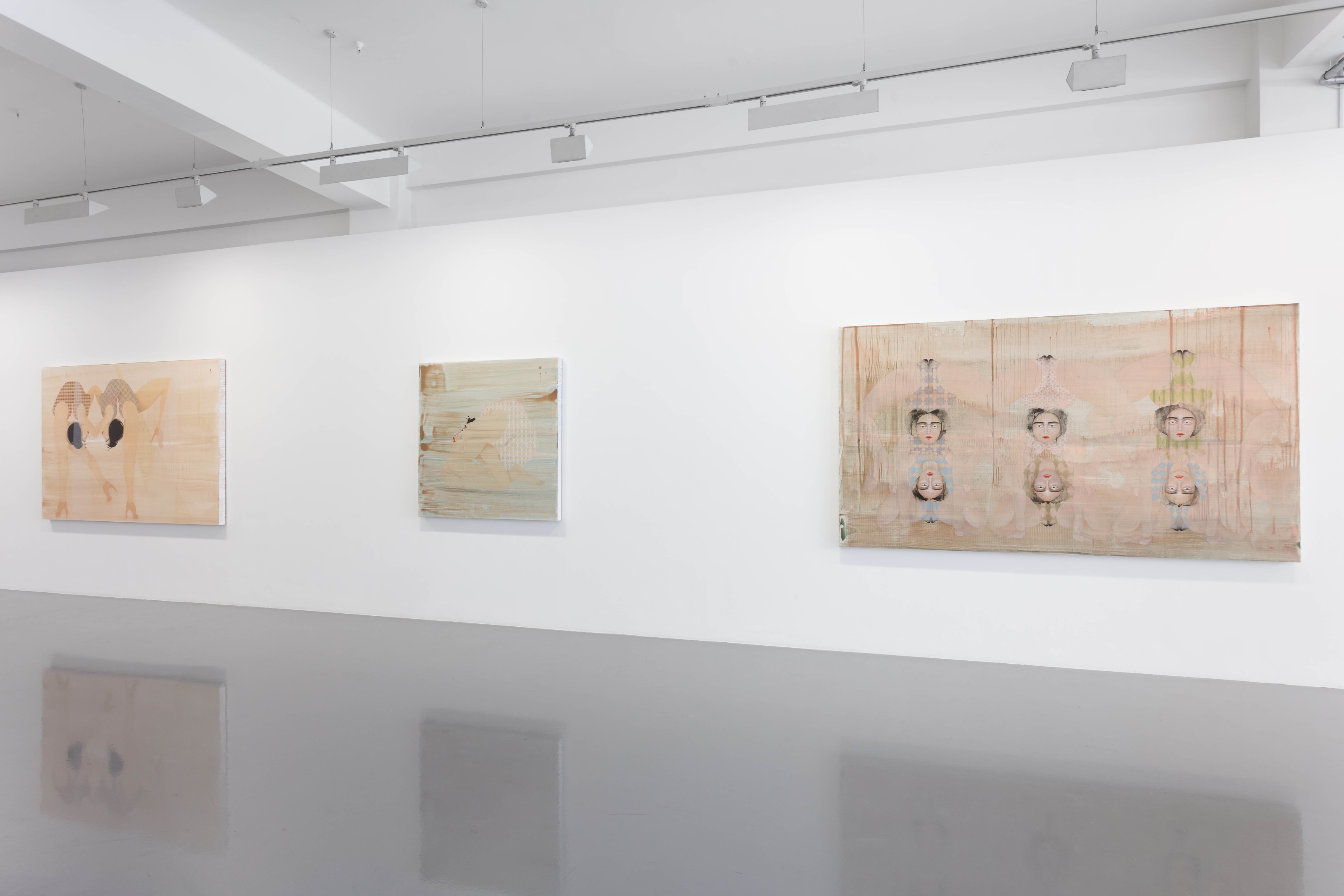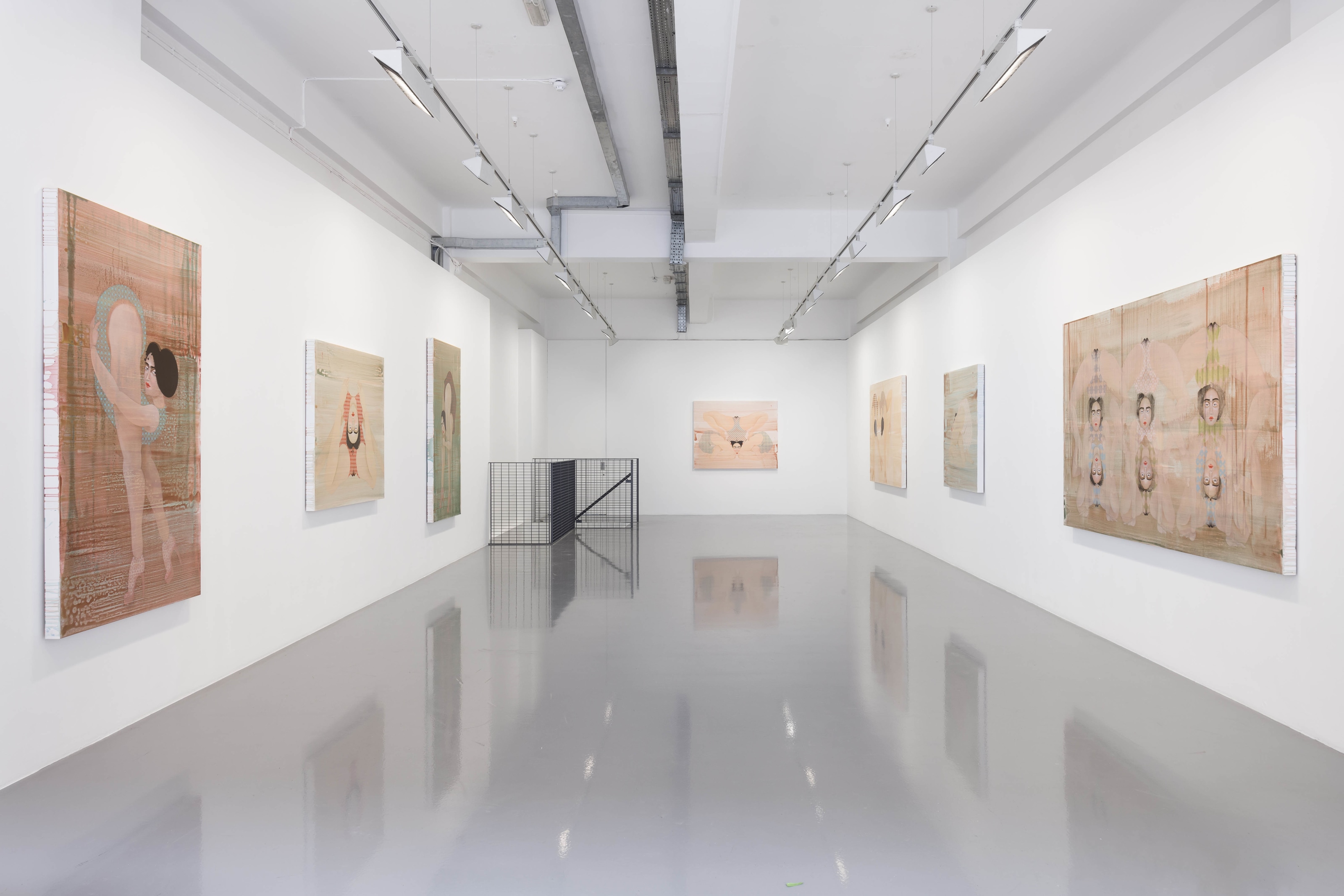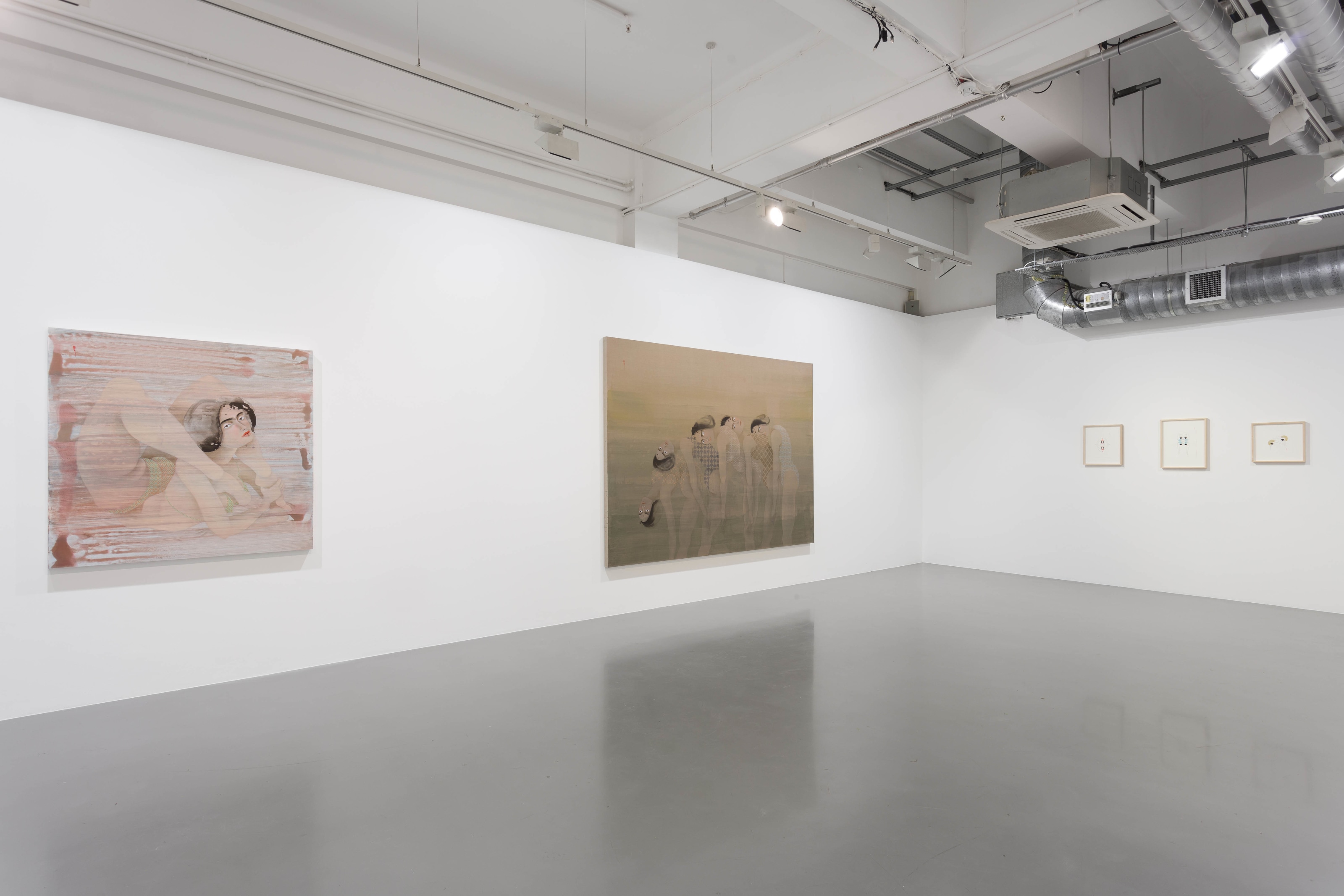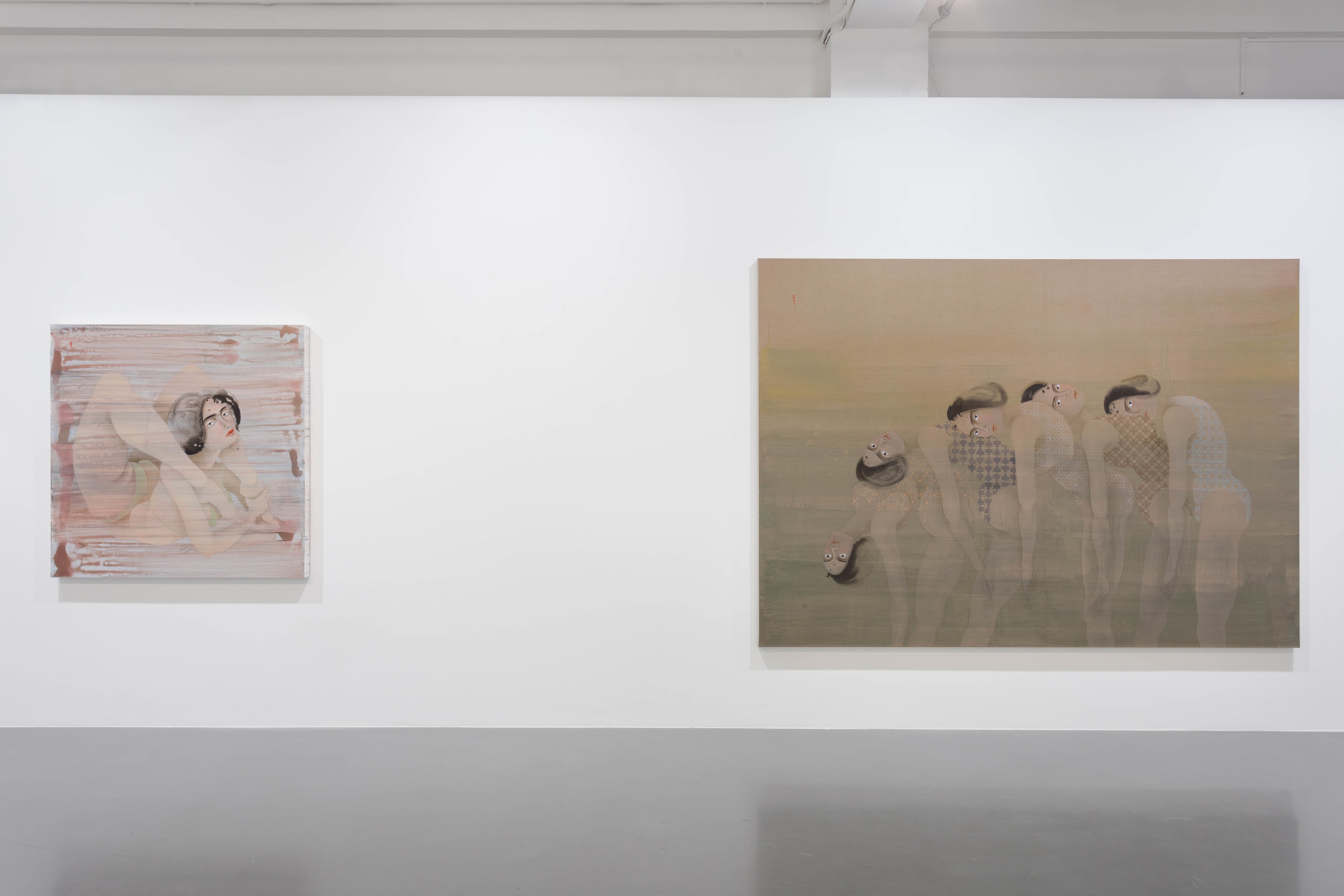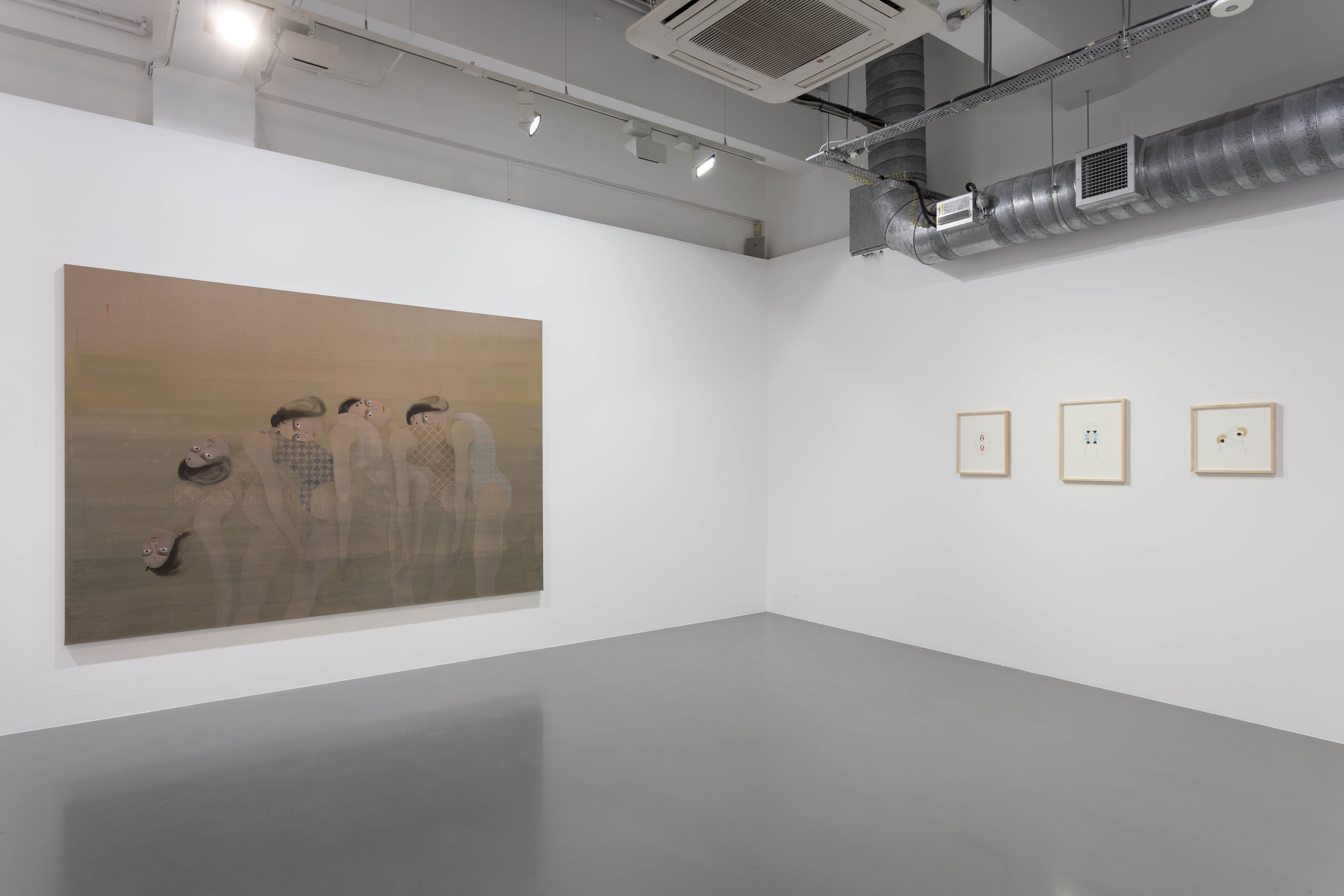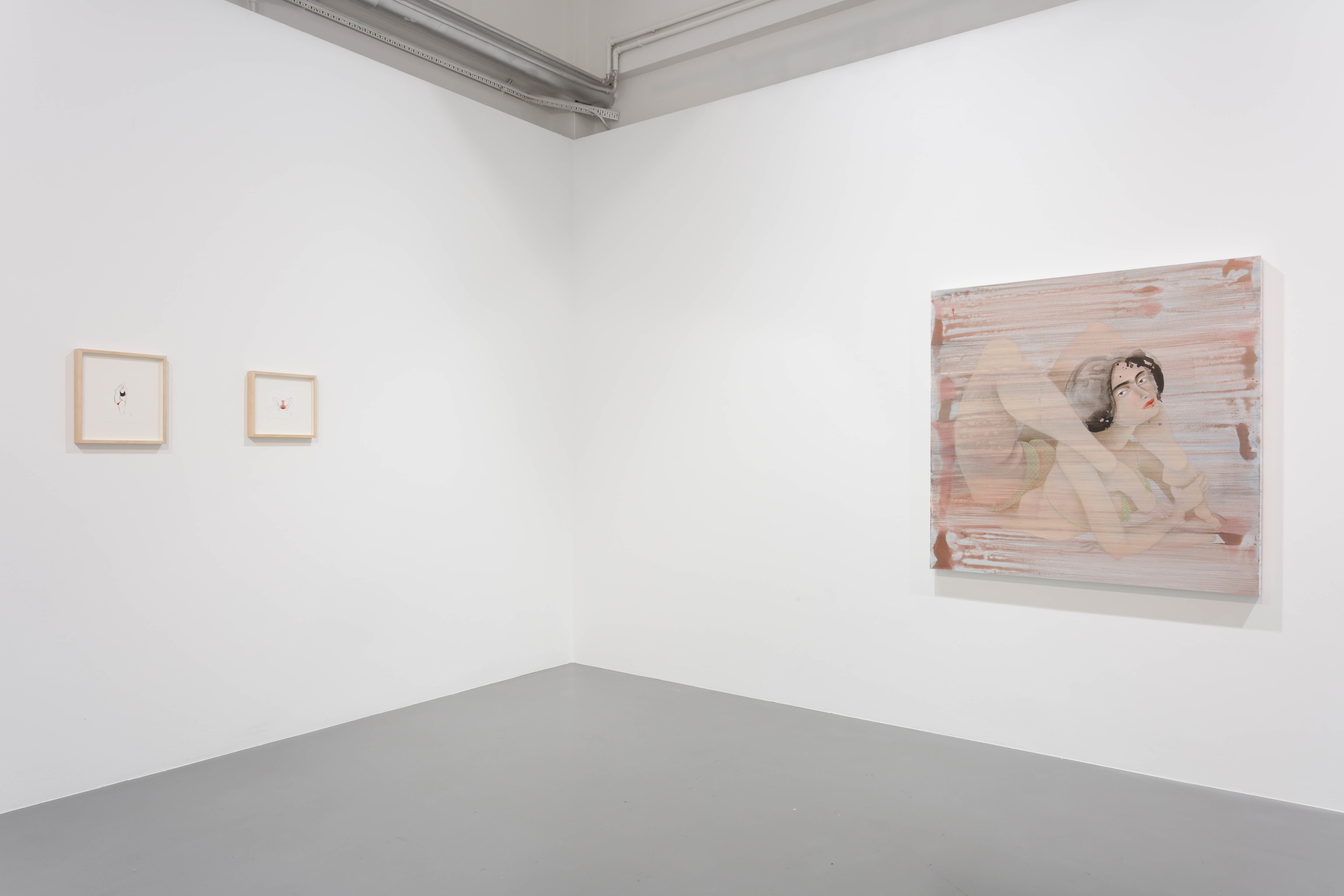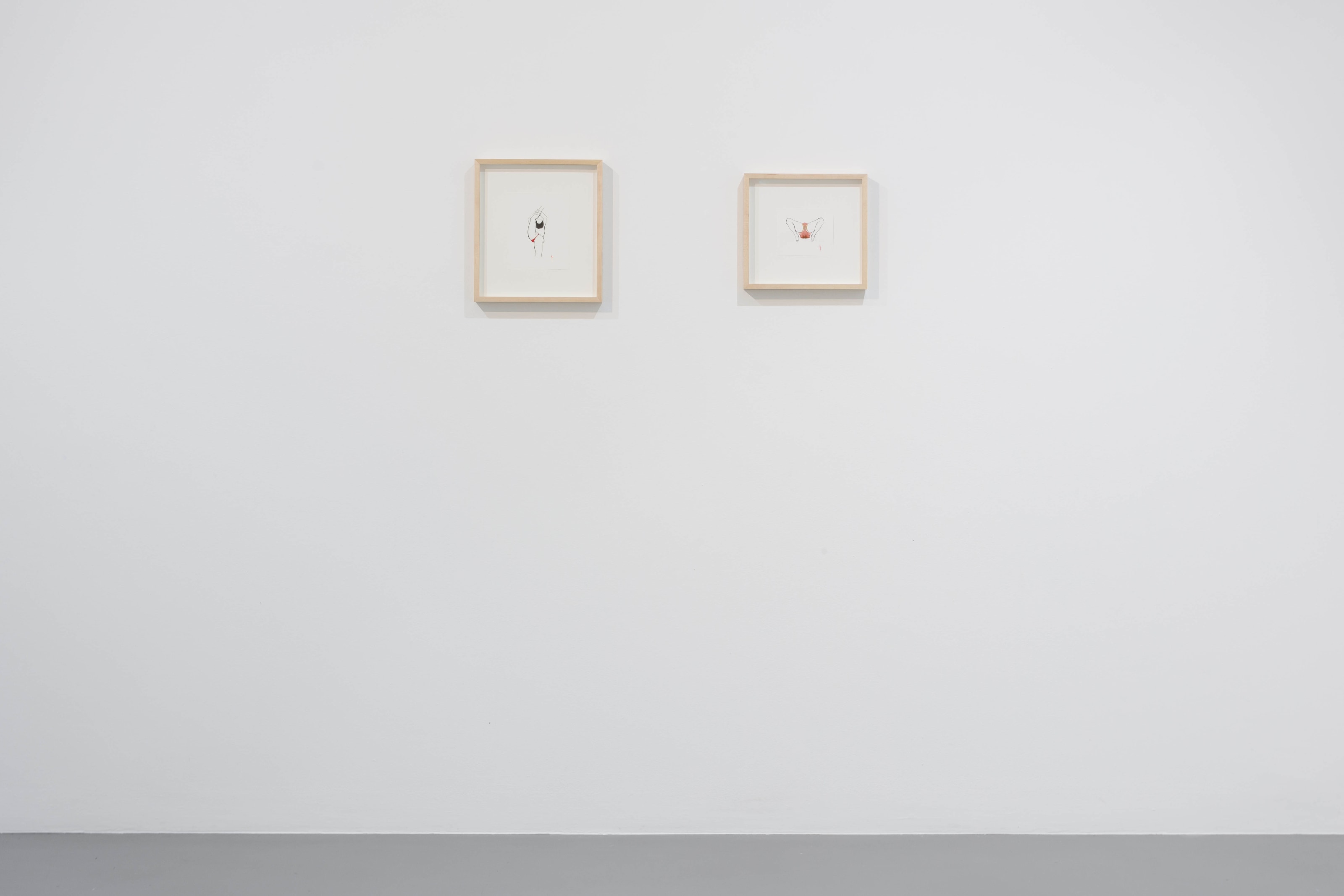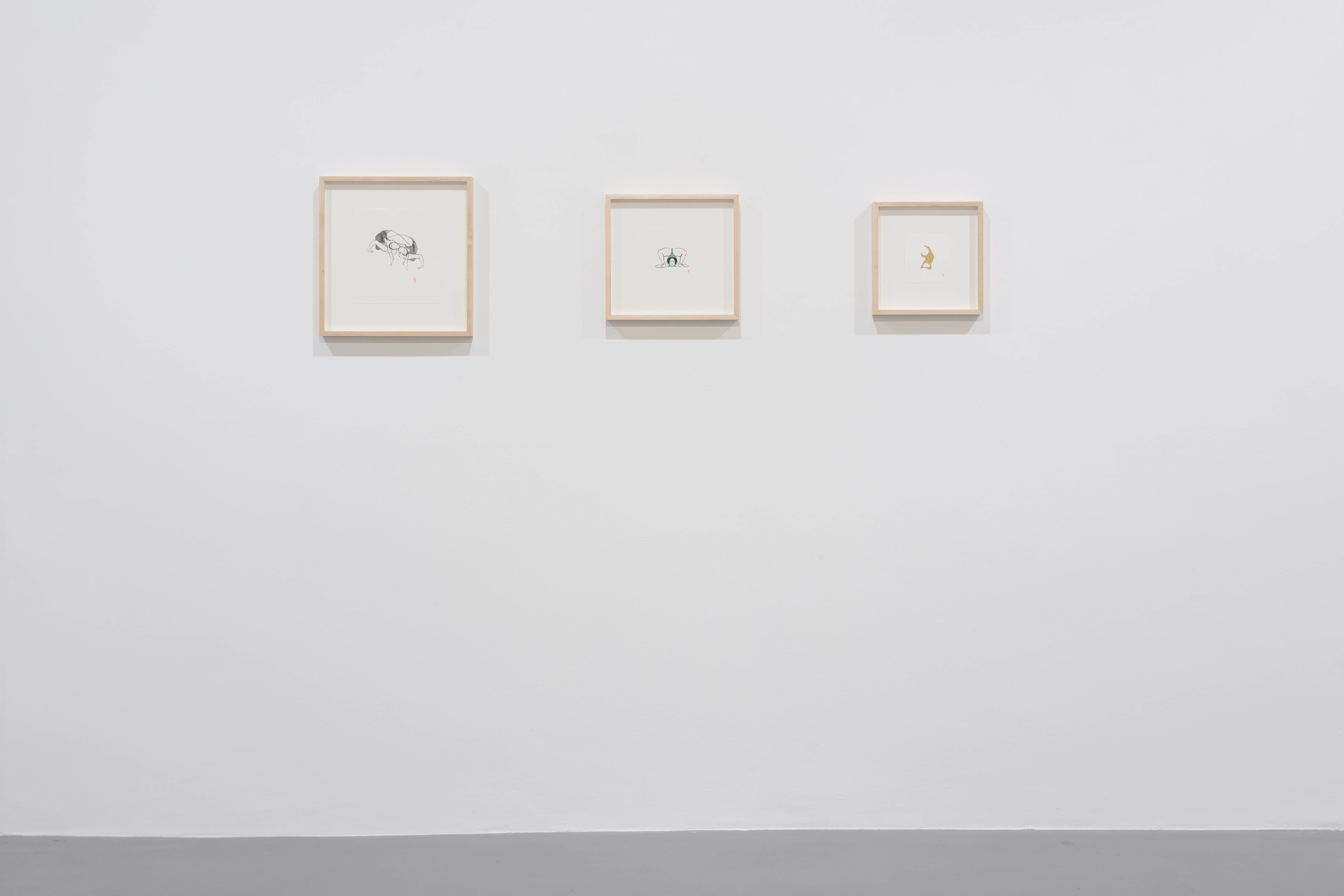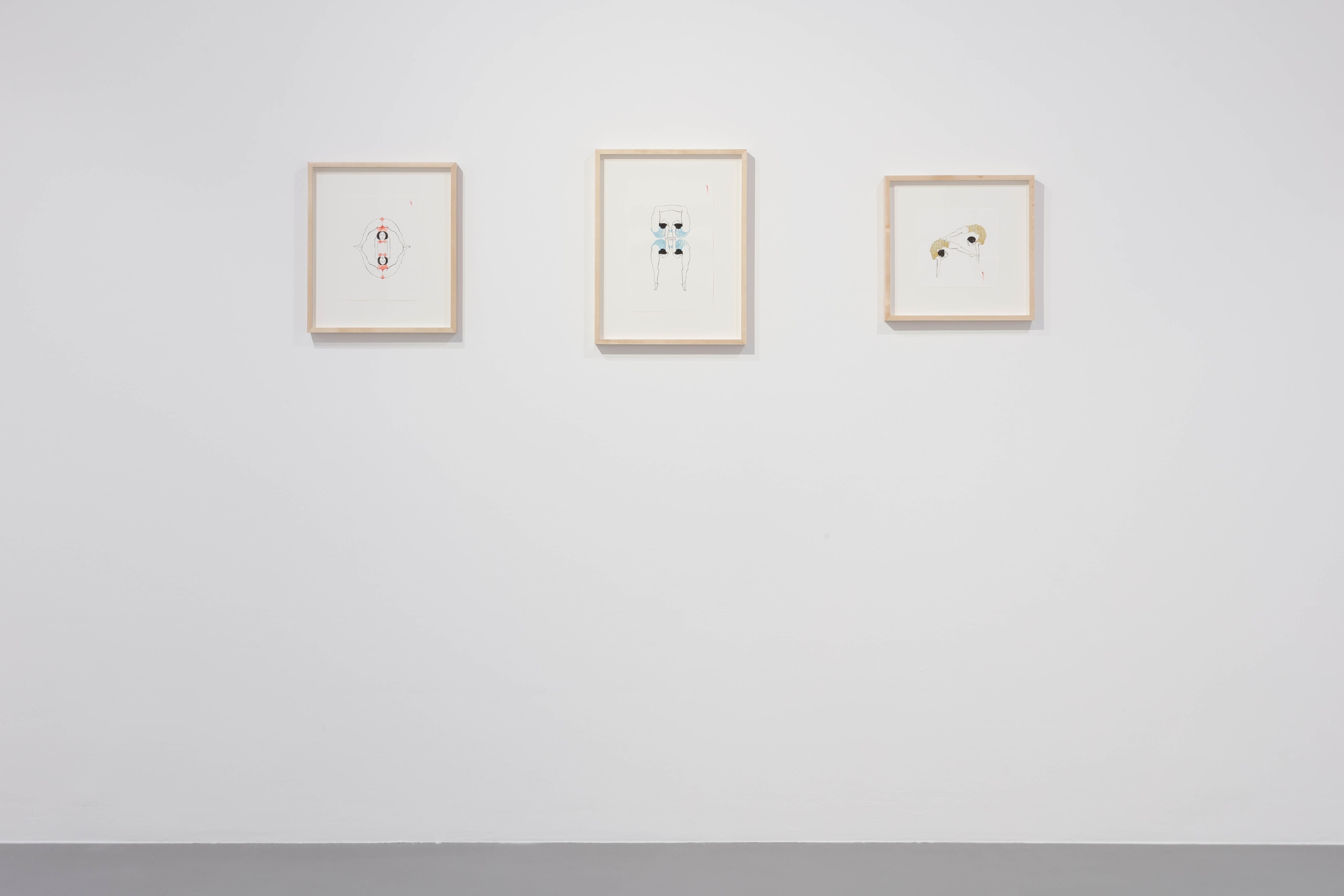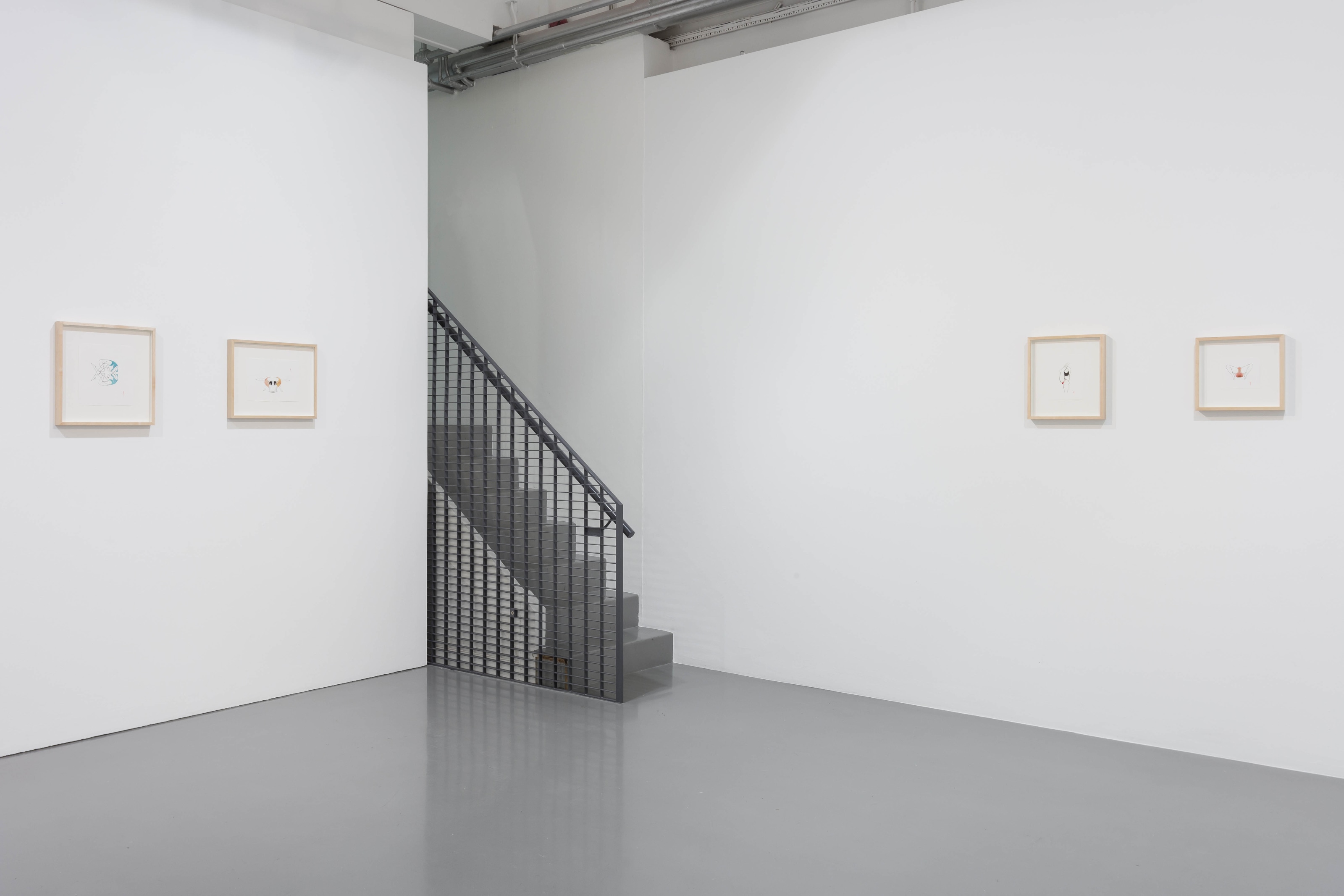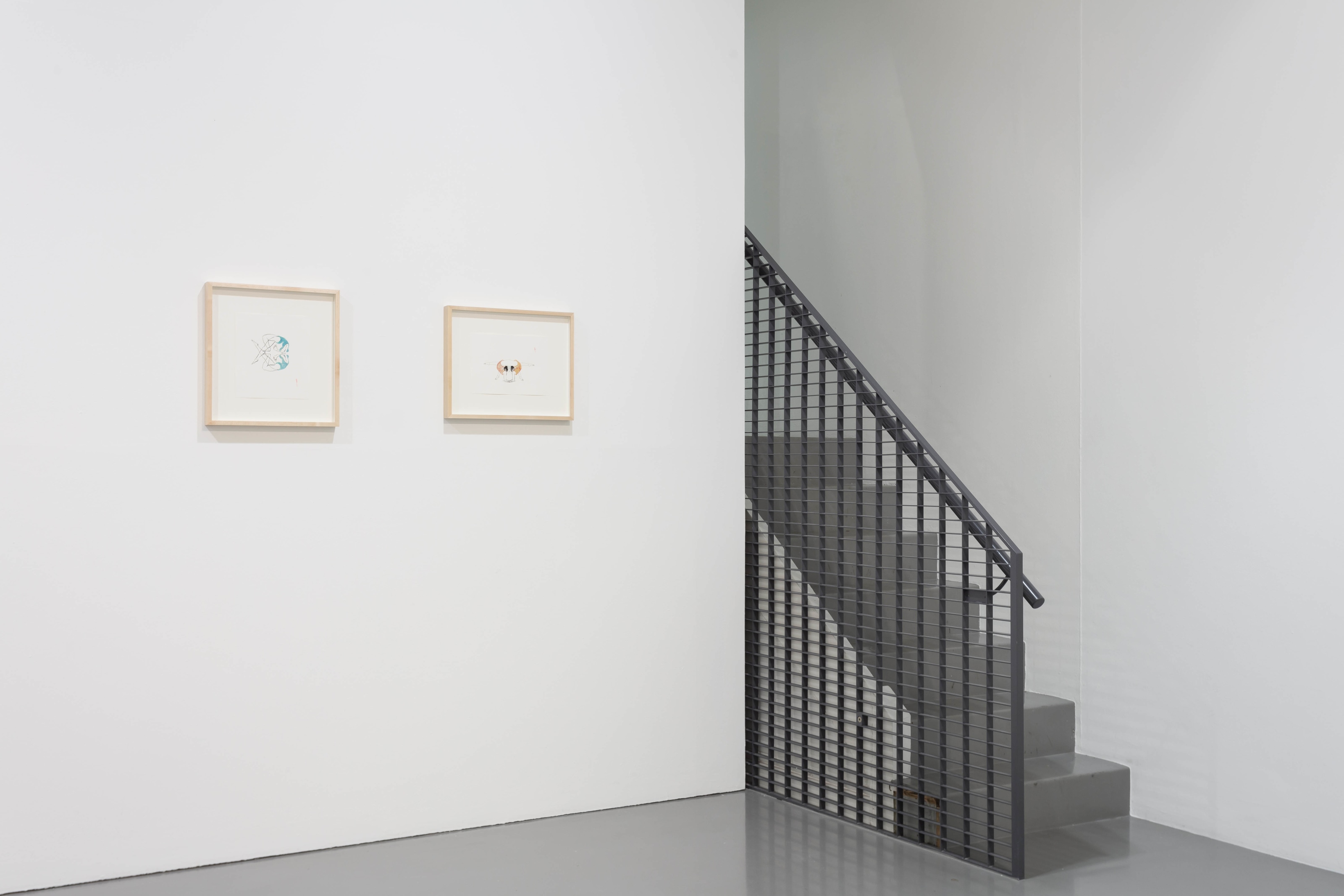 These bodies are submitting to something. In this case, I revert back to the ideas of assimilation; of becoming what your colonizer wants you to become; of bending so far and so extreme, yet not breaking, yet not feeling that pain; but also knowing that you are being forced to bend. And that very knowledge, that sort of returning of the gaze, is so potent that it subverts these power dynamics.
Hayv Kahraman, 2020

The figures are painted in these translucent flesh tones that, for me, create this almost transitory nature; there is a synthesis happening inbetween her body and the background. In certain areas in the flesh you can really see the blotches of paint sort of penetrating through her body, and sometimes I think of these marks as scars on her flesh. There is this sense of existing somewhere inbetween the foreground and the background, or maybe there is actually an undulating flow of being both here and there, simultaneously.
Hayv Kahraman, 2020