Viewing Room
10.02 - 9.03.2022
Sophie von Hellermann
Surfer Paintings
Coinciding with Frieze Los Angeles, Pilar Corrias is pleased to present an online viewing room of new works by Sophie von Hellermann.
Inspired by the Pulitzer Prize-winning autobiography Barbarian Days: A Surfing Life by the surfer William Finnegan, von Hellermann has created new paintings and works on paper exploring themes connected to the sport as well as nature, the force and power of water and the lack of human connectedness. Living by the sea, in Margate, UK, von Hellermann continuously returns to painting waves as a definite analogy between the pursuit of painting and surfing.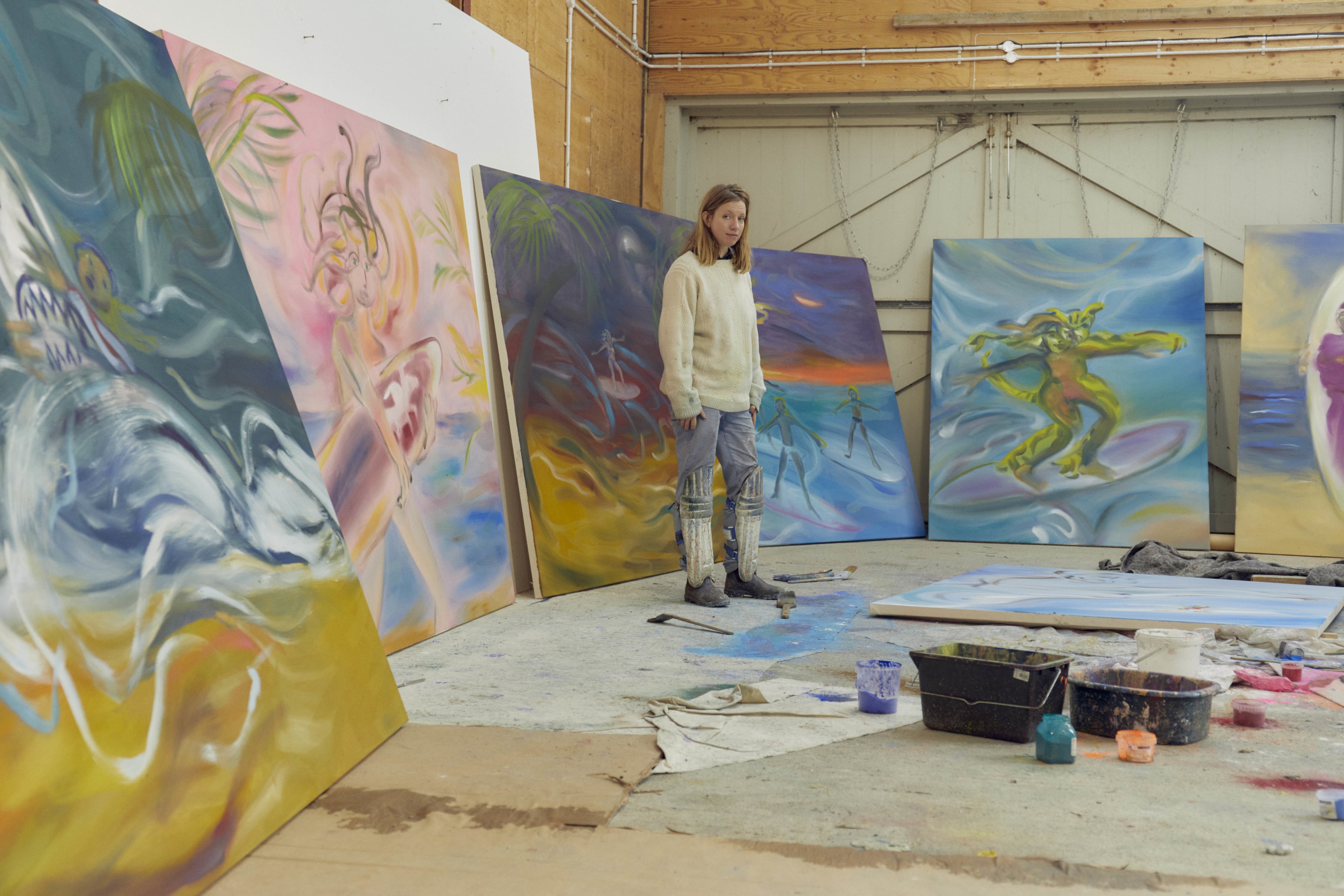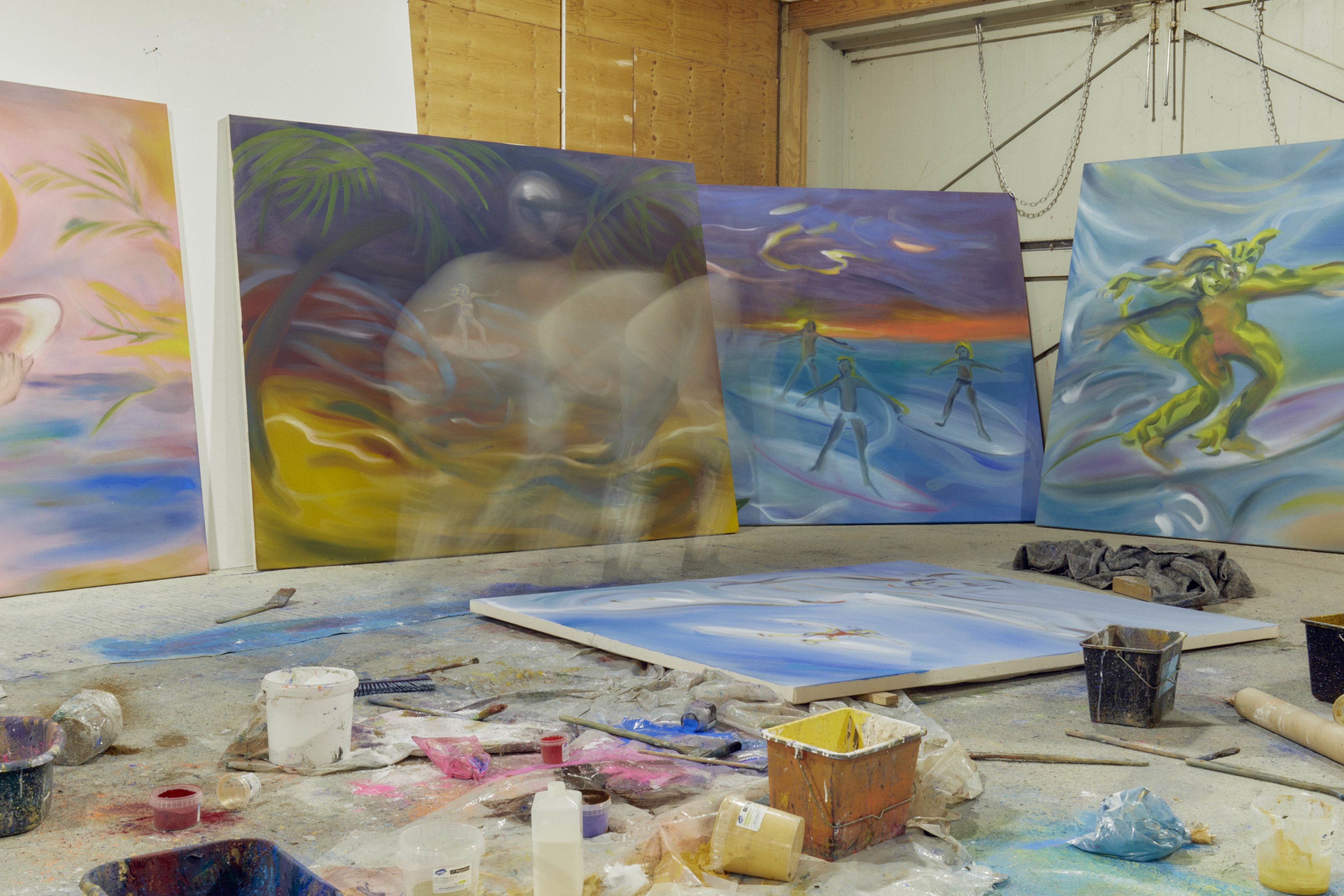 'Living by the sea I return to painting again and again. There is a definite analogy between the pursuit of painting and surfing.
While making these works, I was getting carried away in a painting by the act of painting - being transported but not actually going anywhere like the surfer on a wave. And the repeat, the risk of it. The physicality of the water, the acrylic pigments dissolved in water momentarily not following rules, rather moving with sheer wildness and abandon.
I painted these works quite dark because nature is angry with us and we are increasingly dealing with the adverse forces of nature. I also wanted to convey the darkness amongst us - the hardening of people against other people, like a storm brewing. Yet I also wanted to convey the hope that we can rise above the storm, come together and see the light - "climb the hill," to quote Amanda Gorman, just as the surfer "climbs" the wave.'
— Sophie von Hellermann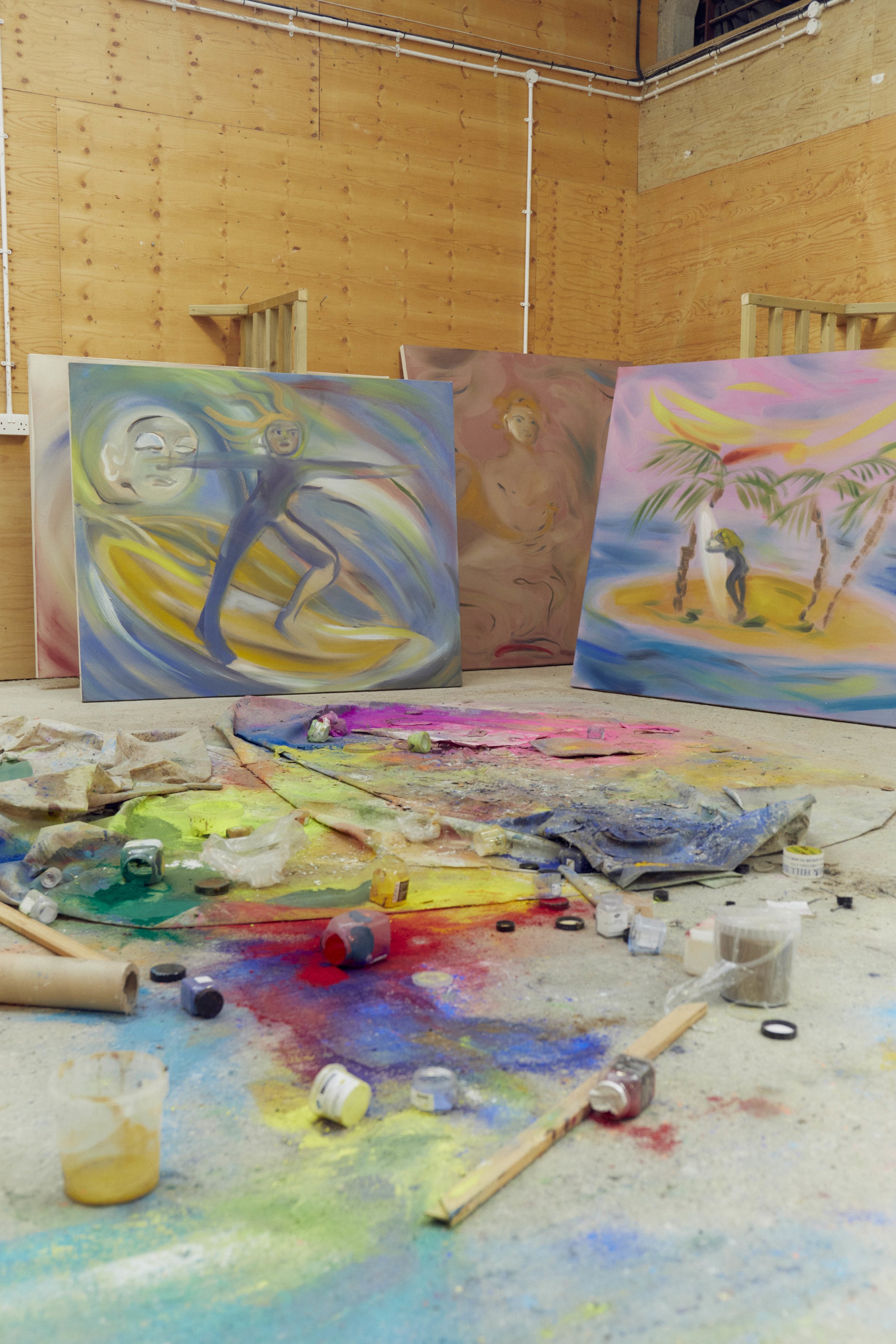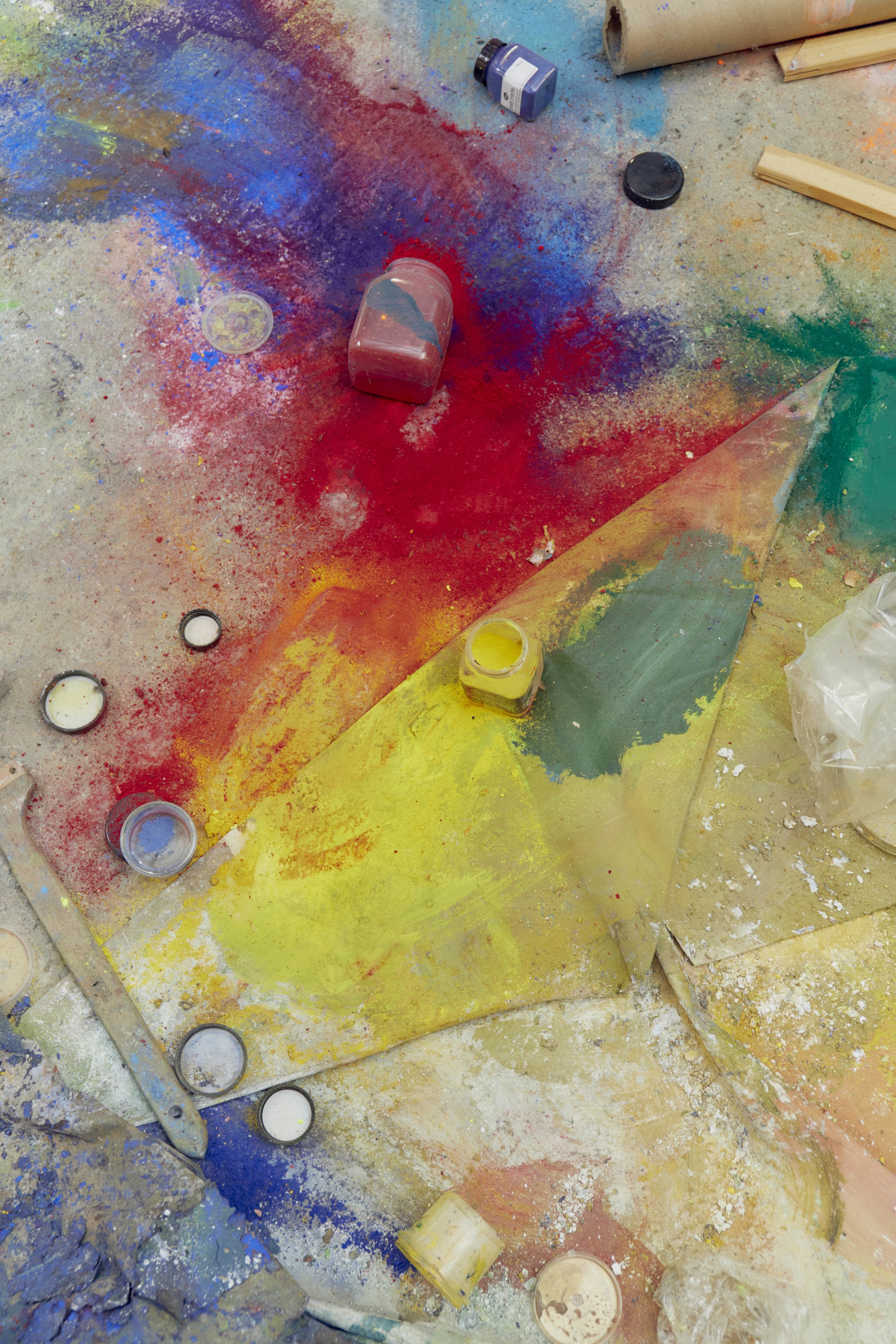 'Surfing always had this horizon, this fear line, that made it different from other things... Everything out there was disturbingly interlaced with everything else. Waves were the playing field. They were the goal. They were the object of your deepest desire and adoration. At the same time, they were your adversary, your nemesis, even your mortal enemy...The ocean was like an uncaring God, endlessly dangerous, power beyond measure.'
— Barbarian Days: A Surfing Life, William Finnegan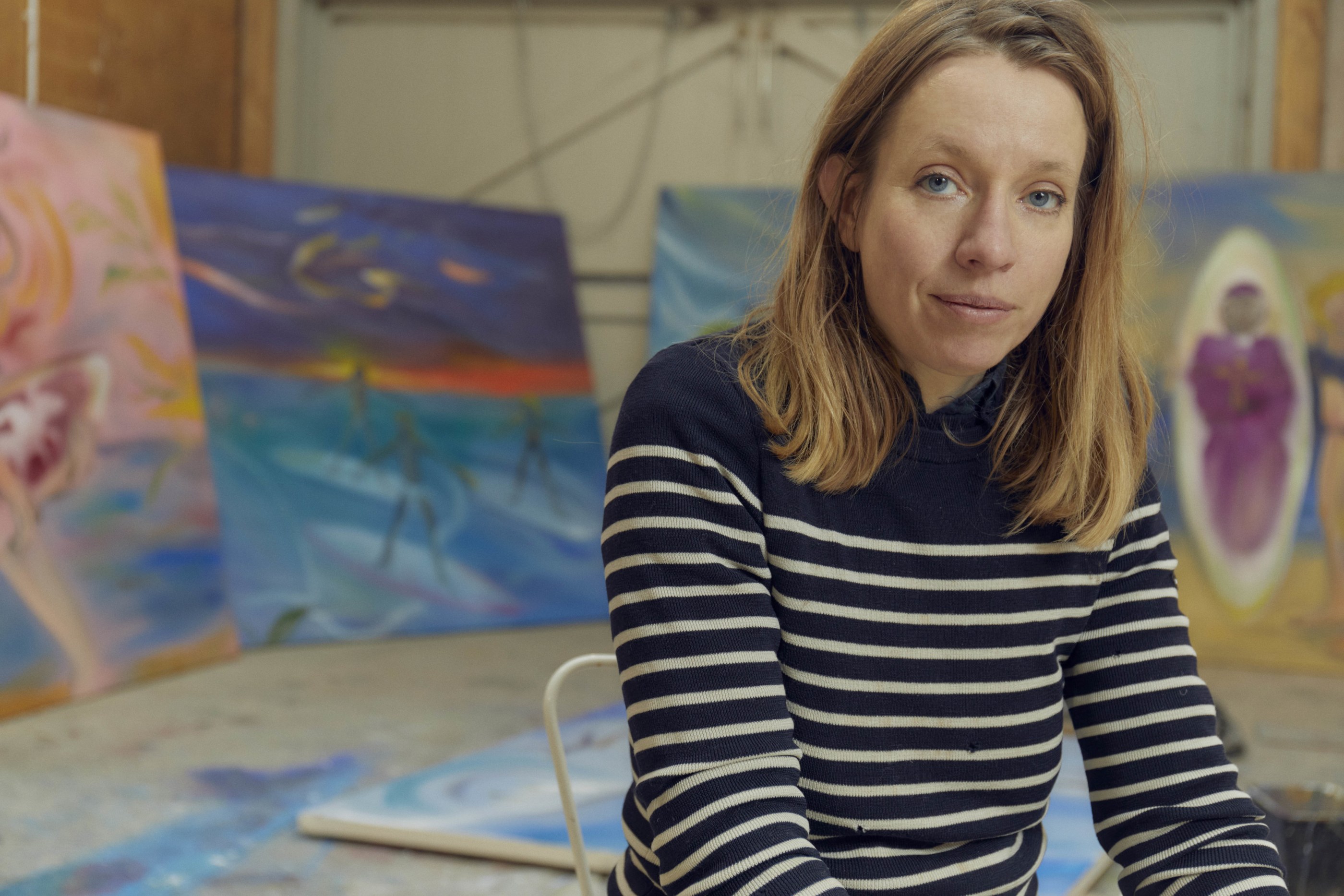 Sophie von Hellermann's paintings recall the look of fables, legends, and traditional stories that are imbued with the workings of her subconscious, rather than the content of existing images. Her romantic, pastel-washed canvases are often installed to suggest complex narrative threads. The artist applies pure pigment directly onto unprimed canvas, her use of broad-brushed washes imbues a sense of weightlessness to her pictures. Von Hellermann's paintings draw upon everyday affairs as often and as fluidly as they borrow from the imagery of classical mythology and literature to create expansive imaginary places.
Learn more about the artist here.