Viewing Room
22.02 - 8.03.2023
Tschabalala Self
On the occasion of Tschabalala Self's solo exhibition, Inside Out, at the Kunstmuseum St Gallen, Pilar Corrias presents a virtual exhibition of sculpture and works on paper that explores themes of domesticity, the home and performance.
In these works, Self examines the notion of leisure as a gesture of refusal: of both the expectation or demand to perform and the ideal aspiration of the home as a place of refuge and relaxation.
Continuing the artist's blurring of public and private environments, these unique drawings introduce new iterations of the archetypal characters depicted in Self's first live performance Sounding Board, which premiered at the 2021 Performa Biennial in New York City. Here, static within the frame, these hand-painted figures merge with depictions of Self's furniture, a crucial prop from her performance, each contained within its own 'home' or unique painted environment.
This bronze maquette for Self's first monumental public sculpture, Seated — which was on display in London from late 2022 to early 2023 — uses the everyday object of a chair to raise questions of permission and performance. In its escape from domestic space, the chair becomes a stage. Its sitter — poised, immaculately dressed, glancing to her left — emboldens onlookers to sit with a sense of ownership and comfort.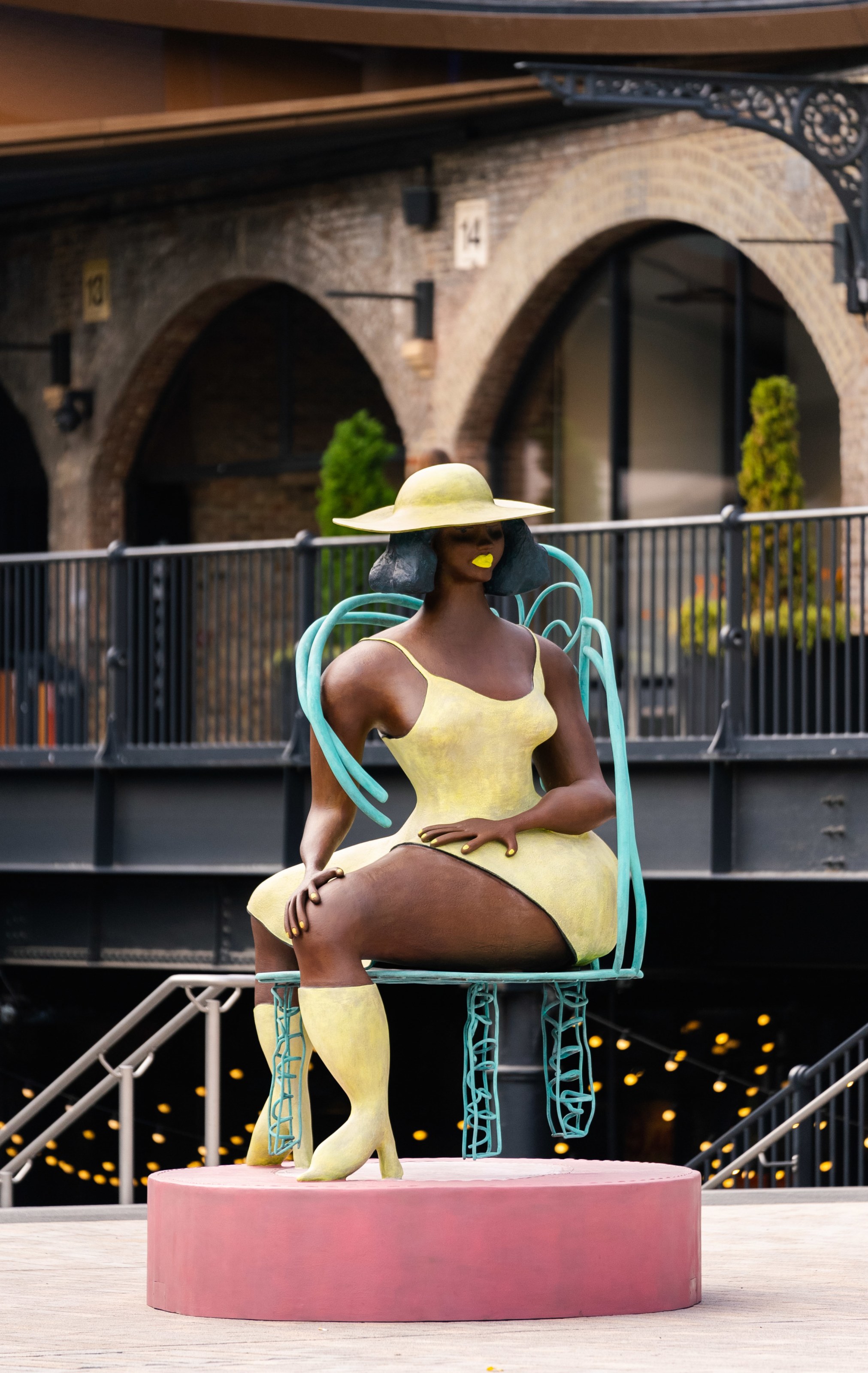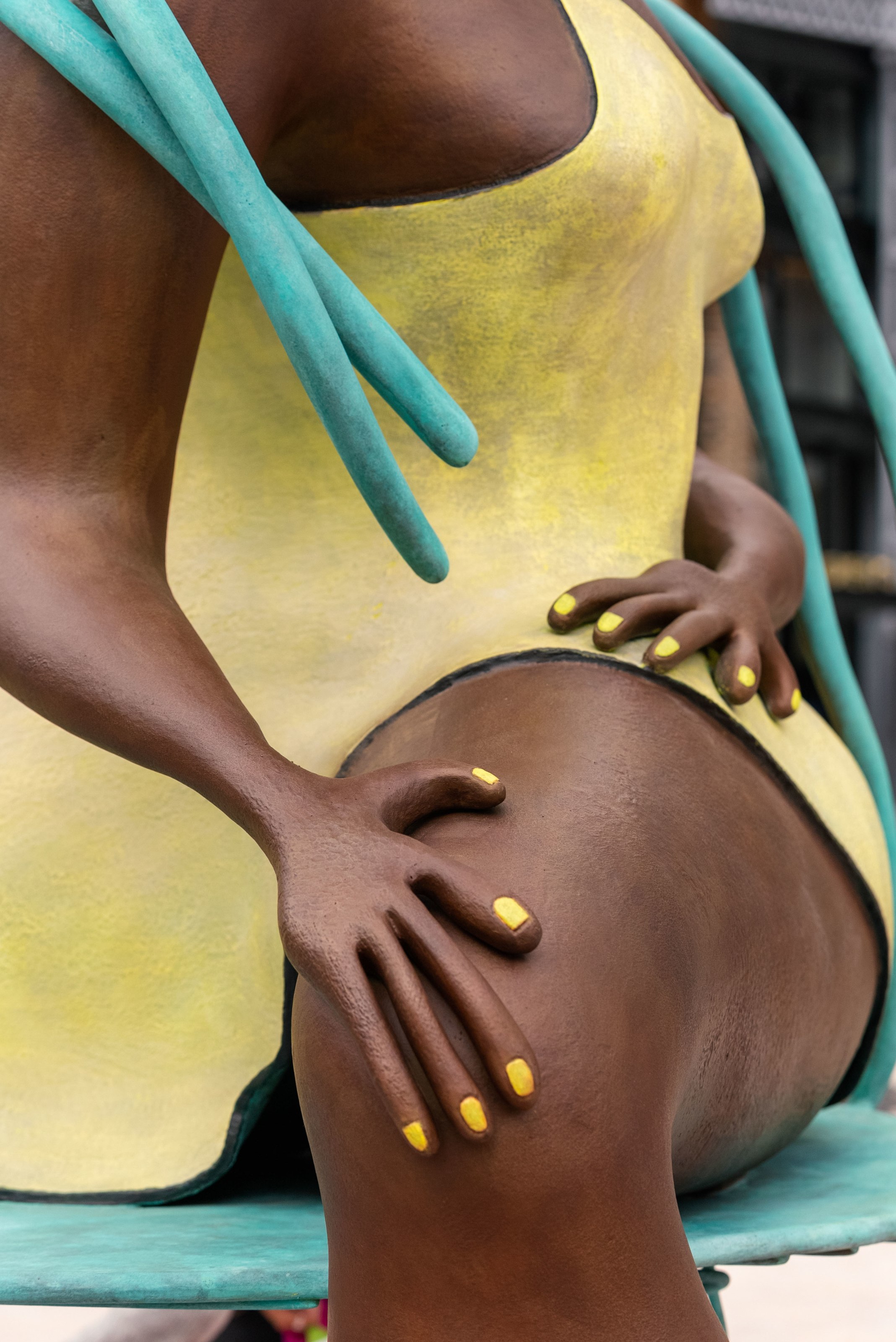 Each couple in Self's Homebodies series is unique, incorporating fabric hand sourced by the artist. The vintage fabric dates from the 50s and 60s, evoking feelings of nostalgia and the strong delineations between private and public space that were acute in American culture at the time.