Viewing Room
30.07 - 23.08.2020
Julião Sarmento
Photographs



Pilar Corrias is pleased to present Julião Sarmento: Photographs. In anticipation of the artist's forthcoming exhibition of new paintings at the gallery in 2021, this presentation will feature a selection of sixteen photographs, taken between 1968 and 2003, from the artists portrait series, 75 photographs, 35 women, 42 years.
Julião Sarmento was born in 1948 in Lisbon, Portugal, and lives and works in Estoril, Portugal. He is an interdisciplinary artist and, throughout his career, has worked in a wide range of media, namely, painting, drawing, sculpture, photography, film, video, performance, sound and installation.
Sarmento represented Portugal at the 46th Venice Biennale (1997). He was included in Documenta 7 (1982) and Documenta 8 (1987), the Venice Biennale (1980 and 2001), and the São Paulo Biennale in 2002.
Sarmento's work is held in major public and private collections around the world including: Museum of Modern Art, New York; Solomon R. Guggenheim Museum, New York; Hirshhorn Museum and Sculpture Garden, Washington, D.C.; Los Angeles County Museum of Art, Los Angeles; Tate, London, UK; Centre Georges Pompidou, Paris; Stedelijk Van Abbemuseum, Eindhoven; Museo Nacional Centro de Arte Reina Sofia, Madrid, and Museum Colecção Berardo, Lisbon.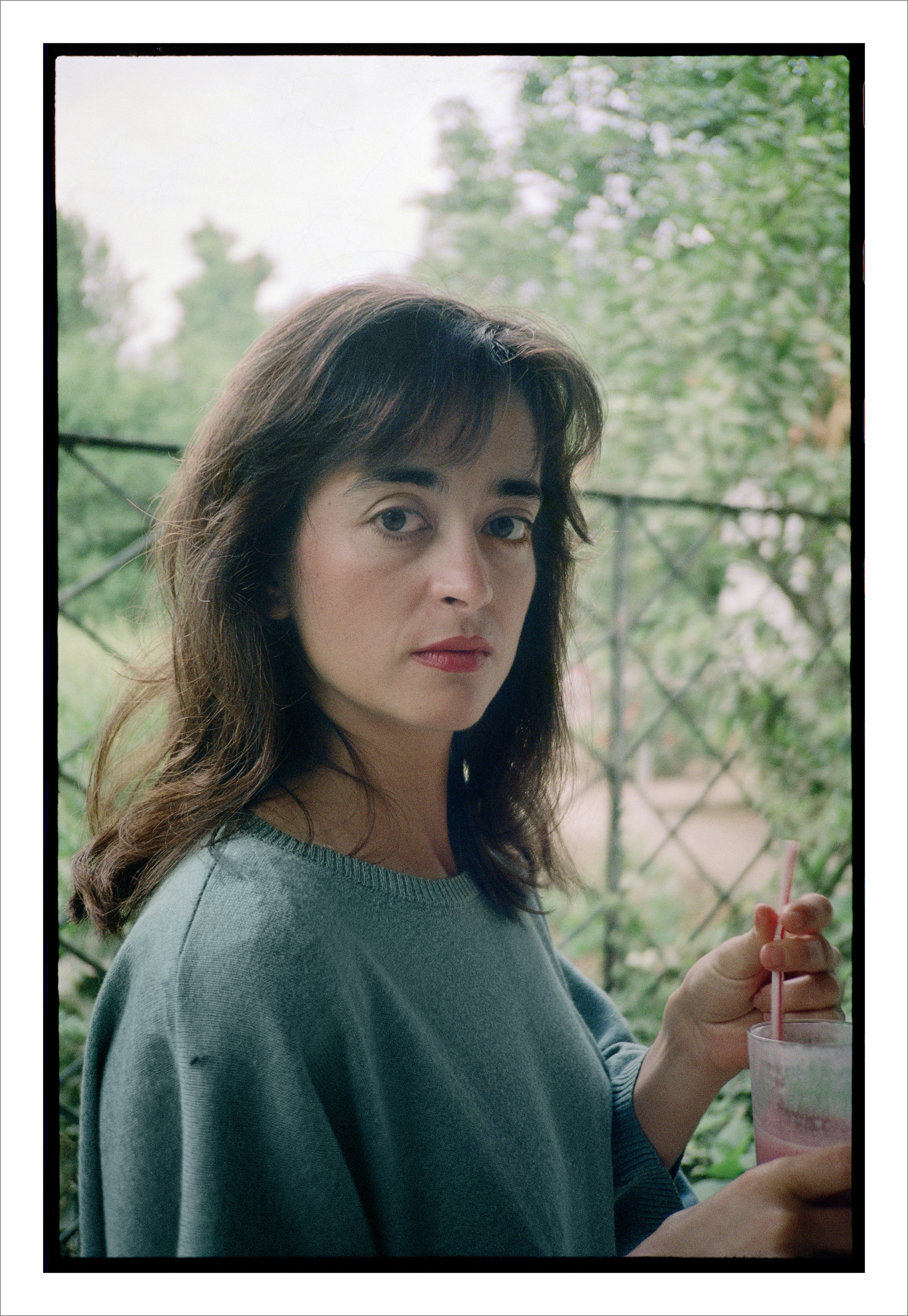 Each and everyone of the photos is my mirror in a sense. The models saw me as I saw them when I took the photo. The photos are voyeuristic in the reversed sense
Sarmento, 2020
Representations of women are a major recurring theme in Sarmento's oeuvre. The photographs in the show are all of women whom the artist knew or knows well. The title of each work reveals the model's name and connects her to a time and place in Sarmento's life.
Each image presents a different type and strategy of portrait photography – frontal and profile shots; static and in motion; voyeuristic and complicit; calculated and accidental – as a way of fixing moments in the artist's daily life over the corse of four decades, and as a means of exploring the reciprocal relationships between the artist and his models.