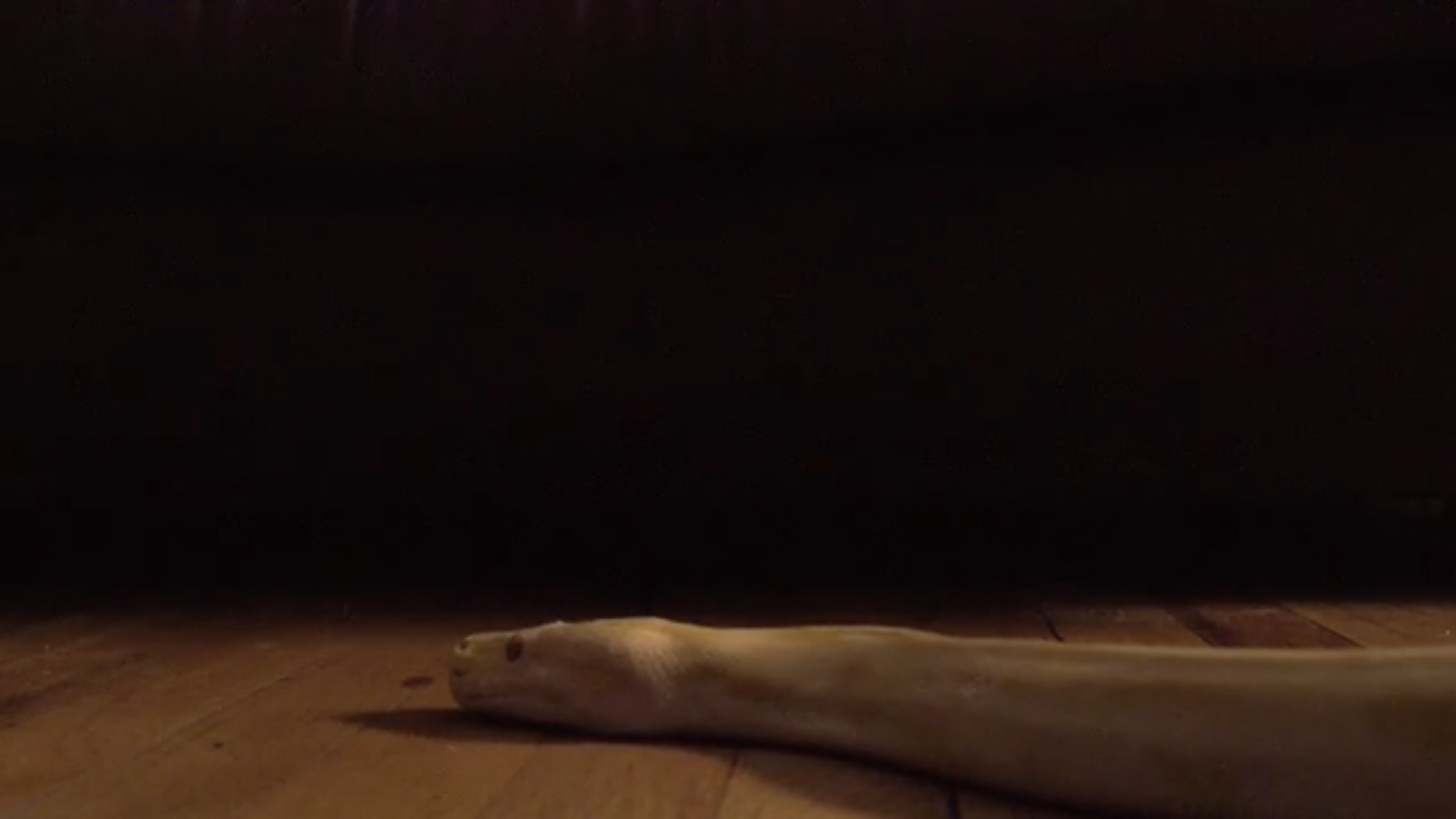 Keren Cytter
b. 1977, Tel Aviv, Israel
Overview
Born 1977 in Tel Aviv, Israel, Keren Cytter studied visual art at Avni Institute for Art, Tel Aviv, and later moved to Amsterdam on a scholarship from De Ateliers. Today, she lives and works in New York.
Keren Cytter creates films, performances, drawings and photographs on topics of social alienation, language representation, and the function of individuals in predetermines cultural systems through experimental modes of storytelling and human perception. Mostly characterized by a non-linear, cyclical logic Cytter's films consist of multiple layers of images; conversation; monologue, and narration systematically composed to undermine linguistic conventions and traditional interpretation schemata. Recalling amateur home movies and video diaries, these montages of impressions, memories, and imaginings are poetic and self-referential in composition. The artist creates intensified scenes drawn from everyday life in which the overwhelmingly artificial nature of the situations portrayed is echoed by the very means of their production.
Cytter was awarded the Joseph Guggenheim Memorial Foundation Fellowship (2021), Absolut Art Award, Stokholm (2009), Ars Viva Prize, Kulturkeis der Deutschen Wirschaft, Berlin (2008) and the Bâloise Art Prize at Art Basel (2006).
Cytter's videos were shown in solo exhibitions at Düsseldorf Kunstverein, Düsseldorf (2021); Winterthur Kunstmuseum, Winterthur (2020); Center for Contemporary Art, Tel Aviv (2019); Museion Bolzano, Bolzano (2019), Künstlerhaus - Halle für Kunst & Medien, Graz (2016); Museum of Contemporary Art, Chicago (2015), Kunsthal Charlottenborg, Copenhagen (2014); State of Concept, Athens (2014), Tate Modern, London (2012), Stedelijk Museum Amsterdam (2011); München Kunstverein (2011); Kunsthaus Baselland, Basel (2010); Moderna Museet, Stockholm (2010); Hammer Museum, Los Angeles (2010); X Initiative, New York (2009); Le Plateau Paris, Paris (2009), Witte de With, Rotterdam (2008), MUMOK Vienna, Vienna (2007); Frankfurter Kunstverein, Frankfurt (2005); Kunsthalle Zurich, Zurich (2005) and Kunst-Werke Berlin, Berlin (2006).
Keren Cytter's work was as well shown in numerous group exhibitions such as MOMENTUM 10, Momentum Biennial, Moss (2019); Masculinity, Düsseldorf Kunstverein, Düsseldorf (2019); SUR/FACE: Mirrors, Museum Angewandtekunst, Frankfurt, (2017); Instructions for Happiness, 21er Haus, Vienna, State (in) Concepts, KADIST, Paris (2017), Vision on Vision- Lemaitre video collection, SEMA Museum, Seoul (2017); Busan Biennial, Busan (2016); Creating Realities - Encounters Between Art and Cinema, Pinakothek der Moderne and Museum Brandhorst, Munich (2015); Political Populism, Kunsthalle Wien, Vienna (2015); John Bock, Keren Cytter, Paul Pfeiffer, Gillian Wearing and Akram Zaatari, Regen Projects, Los Angeles (2013); Expanded Cinema, Moscow Museum of Modern Art, Moscow (2011); Videonale 13, Kunstmuseum Bonn, Bonn (2011); Found in Translation, Solomon R. Guggenheim Museum, New York (2011); Morality, Witte de With, Rotterdam, Revolution, van Abbe Museum, Eindhoven (2010); Scenväxlingar / Scene Shifts, Bonniers Konsthall, Stockholm (2010); 8th Gwangju Biennale, Gwangju, Future Generation Art Prize: 20 Shortlisted Artists, PinchukArtCentre Kiev (2010); Time Out of Joint: Recall and Evocation in Recent Art, Whitney Museum, New York (2009); The Generational: Younger Than Jesus, New Museum, New York (2009); Museum für Gegenwart, Berlin (2009); Fare Mondi 53rd International Art Exhibition, La Biennale di Venezia, Venice, (2009); VideoZone: Video Biennale, Tel Aviv (2008); Shifting Identities, Kunsthaus Zurich, Zurich (2008); Yokohama Triennial, Yokohama, (2008); Torino Triennale, Castello di Rivoli Museum of Contemporary Art, Rivoli (2008); Television Delivers People, The Whitney Museum of American Art, New York (2008); The Second Moscow Biennial of Contemporary Art, Moscow (2007); The first Hertzelia Biennial, Hertzelia (2007); The 9th Lyon Biennial, Lyon (2007); All Hawaii Entrees/Lunar Reggae, Irish Museum of Modern Art, Dublin (2006).
Her films were screened in numerous film festivals such as Villae film festival, Villa d'Este, Tivoli, Bolzano Film Festival, Bolzano (both in 2019); European Media Arts Festival, Osnabruck (2018); A Retrospective at Bergamo Film Festival, Bergamo (2016); Rotterdam Film Festival, Rotterdam and KunstFilmBiennale Köln, Cologne (both in 2009); Berlin International Film Festival, Expended Forum, Berlin (2008); Berlin International Film Festival, Expended Forum, Berlin and Glasgow Film Festival, Glasgow (both in 2007).