Overview
Pilar Corrias is pleased to present Unmanageable, an exhibition of eleven recent paintings by American painter and printmaker, Shara Hughes. This marks Hughes' first solo exhibition with Pilar Corrias.
Shara Hughes' recent body of work proposes a novel exploration of interiority by using landscape as a model for working with and through consciousness. She began this series of paintings while offering support to close friends that were experiencing horrific tragedies and ordeals. Carrying the unrelenting weight of empathy, Hughes became interested in historic methods used to control natural mess, primarily through the creation of manicured gardens. While her desire to temper her sentiments led her to begin her paintings with fixed compositions, these were inevitably filled with momentary gestures, forming emotional landscapes.
Belying the very masculine history of utopian gardens and landscape painting, Hughes defies these aesthetic traditions by rendering landscapes that have gone mystifyingly awry. Bold, clashing colours and shifting perspectives manifest into dream-like landscapes that push and pull the eye across the canvas, challenging conventions of space. Flowers threaten to escape the bounds of the canvas; branches beckon us into the dark abyss. Though the natural elements are familiar, Hughes disavows a sense of narrative that is barely hinted at through titles. Rather than depicting true to life landscapes, Hughes invites us into a fantastical world offered as a portal for psychological discovery and reflection.
Shara Hughes (b. 1981, Atlanta, GA) earned a BFA from the Rhode Island School of Design and later attended the Skowhegan School of Painting and Sculpture. Recent solo exhibitions include The Arts Club, London, UK; Galerie Eva Presenhuber, Zurich, Switzerland; the Newport Art Museum, Newport, RI; Gallery Met at the Metropolitan Opera, New York, NY; and the Museum of Contemporary Art of Georgia, Atlanta, GA; among many others. In May 2018, Hughes completed Carving Out Fresh Options, a large-scale mural in Boston, MA commissioned by the Rose Kennedy Greenway Conservancy in partnership with the deCordova Sculpture Park and Museum. Hughes has participated in numerous group exhibitions, at venues such as MASS MoCA, North Adams, MA and the High Museum of Art, Atlanta, GA. The artist was also included in the 2017 Whitney Biennial at the Whitney Museum of American Art, New York, NY.
Hughes' work belongs to many prominent museum collections including the Dallas Museum of Art, Dallas, TX; the Denver Museum of Art, Denver, CO; the High Museum of Art, Atlanta, GA; the Institute of Contemporary Art, Miami, FL; the Jorge M. Perez Collection, Miami, FL; the Metropolitan Museum of Art, New York, NY; the Museum of Contemporary Art of Georgia, Atlanta, GA; the M Woods Museum, Beijing, China; the Phoenix Art Museum, Phoenix, AZ; the Rachofsky Collection, Dallas, TX; the Saint Louis Art Museum, St. Louis, MO; the Si Shang Art Museum, Beijing, China; the Smithsonian American Art Museum, Washington, D.C.; and the Whitney Museum of Art, New York, NY; among others. Hughes lives and works in Brooklyn, NY.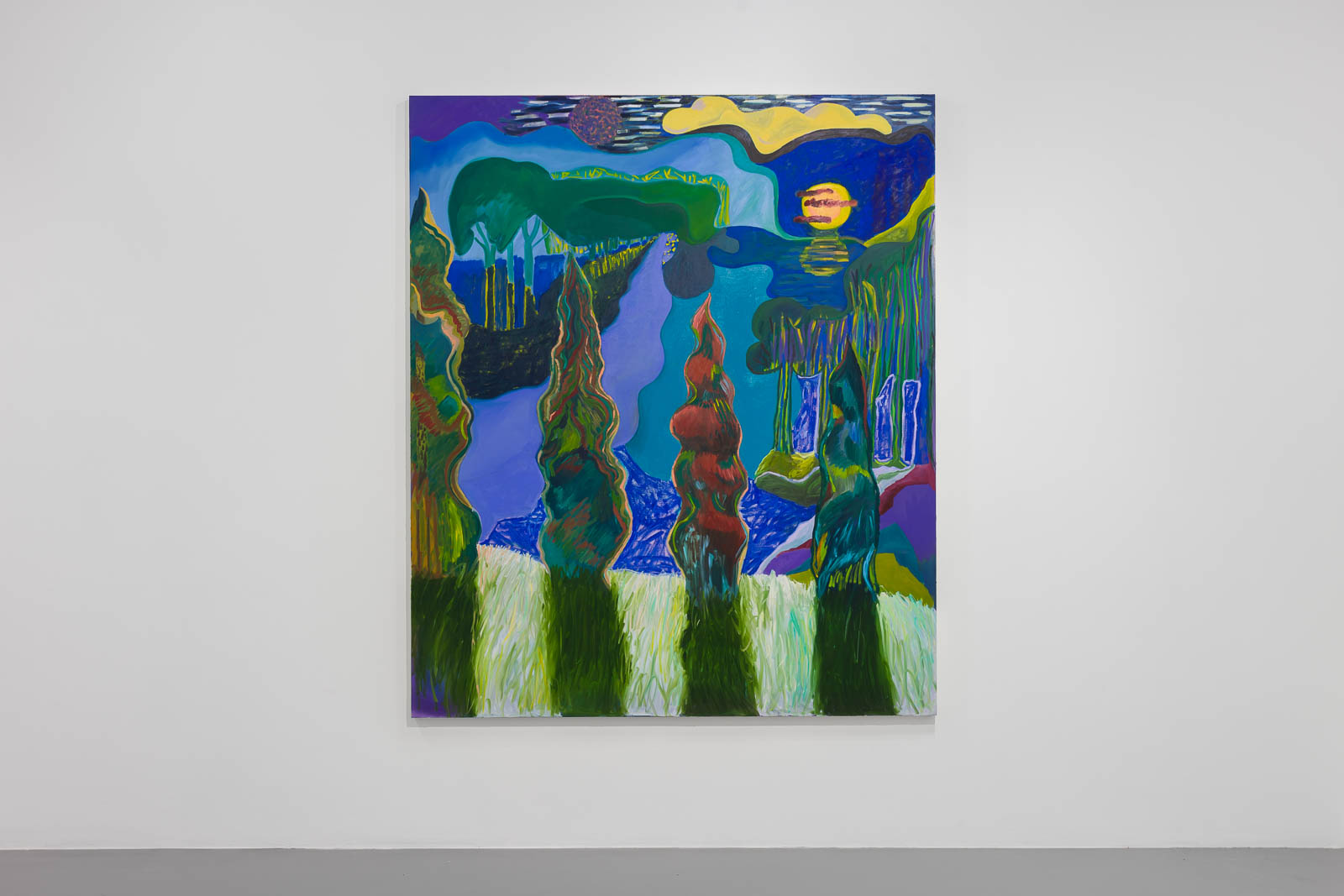 Selected Artworks